When you are planning for lavish wedding décor, you must resonate the wedding décor with your wedding theme. Every single element of the wedding décor plays a significant role in making your wedding day a special event. Nowadays, couples have started paying attention to each and every element of their wedding decoration. The smallest element like a wedding table can also amp up the beauty of your wedding theme. Hence, just like your wedding mandap and stage area, it is equally important to focus on the wedding table layout. Decorative elements like flowers and candles can add the perfect finishing touch to your wedding décor. A pretty dining area can leave a great impression on your guests' minds as they spend a significant amount of time sitting at the wedding tables.
To amaze your guests with a splendid wedding table decor, you just simply need to hire the best wedding planner in kolkata and choose the perfect table decor ideas. Here is a curated list of the 13 most beautiful and trending wedding table decoration ideas to spruce up your wedding tablescapes.
1. Ombre Shades Wedding Table Decor
Young couples today are exploring stunning options to provide their wedding theme décor a creative touch. Ombre shades in modern wedding table ideas are gaining much popularity due to their mesmerizing effect. It breaks the monotony of traditional Indian wedding table decor and introduces a contemporary vibe to the wedding table decorations.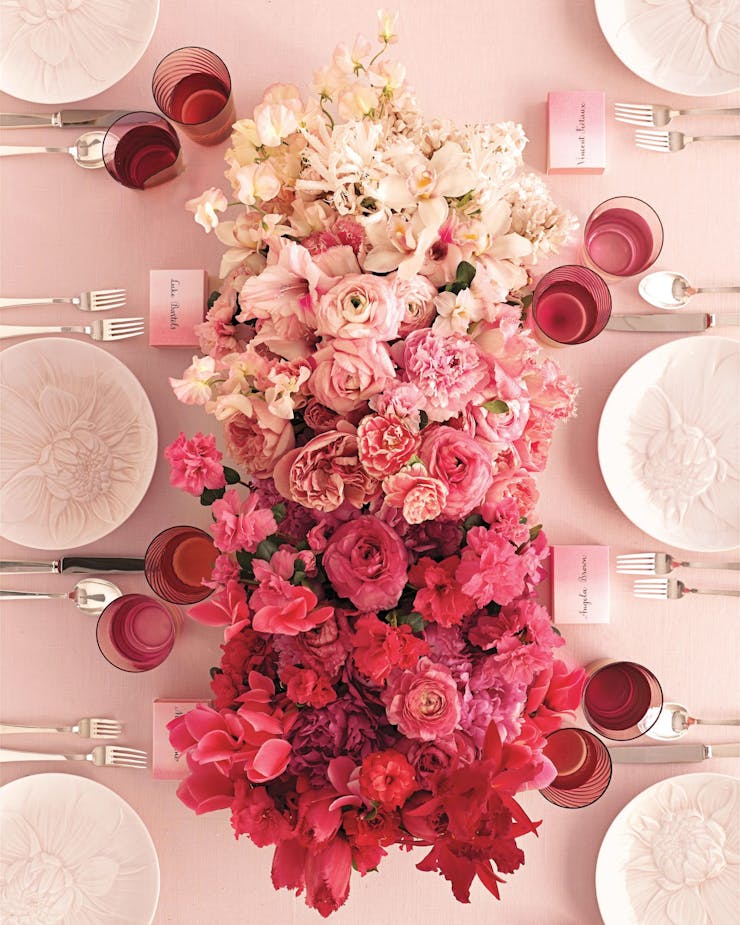 Recommended: Delicious Menu Ideas You Must Serve At a Bengali Wedding
2. Long Wedding Table Decor
In the modern era of an intimate wedding, a pretty wedding table decorations can spice up your wedding theme. A long table looks stunning and appealing and sets the mood for a grand celebration. The long wedding table setting ideas is definitely a treat for the eyes. From a rustic long table to a flower-decorated long table there are multiple options available for you to offer your guest a special dining experience.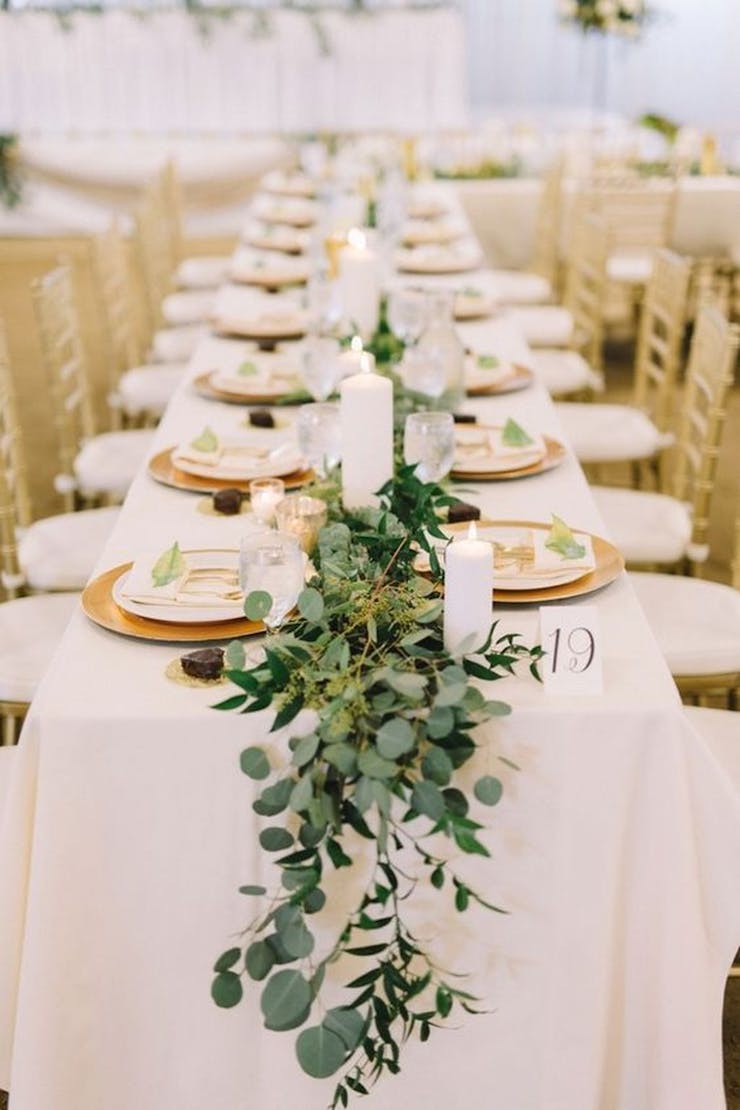 Also Check: Trending Engagement Ring Designs For The Timeless Bride [2022]
3. Round Wedding Table Decor
The most classic shape in a wedding table decor is a round table. With a seat availability of 5 to 7 people, this round table can add a special charm to your wedding decor. To provide a special feel to your guest you can add a touch of a velvet tablecloth.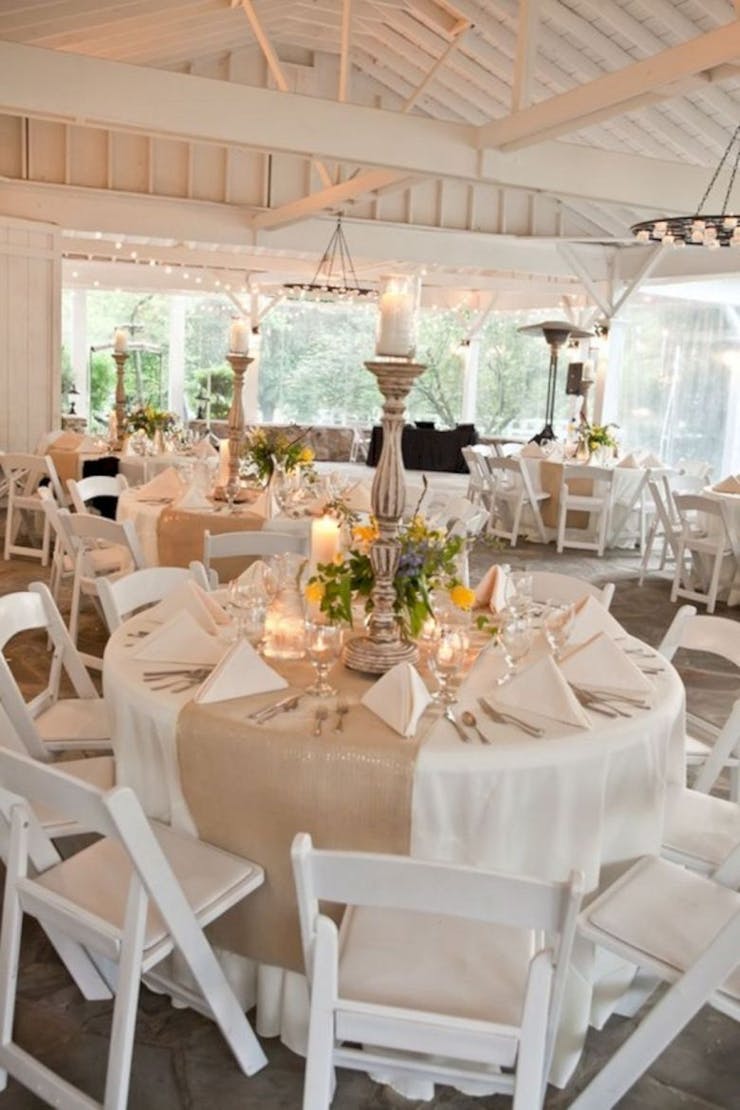 Must Read: 13 Stunning Wedding Car Decoration Ideas You Can Use For Marriage
4. Floral Centerpiece Wedding Table Decor
What can be more romantic than a floral centerpiece decorated on the wedding table? You can add a sophisticated look to your exquisite wedding venue with a floral extravaganza. These are the most elegant and simple wedding table decorations for a minimalist couple. These amazing floral centerpiece matches any beautiful wedding theme and increases the charm of your wedding décor.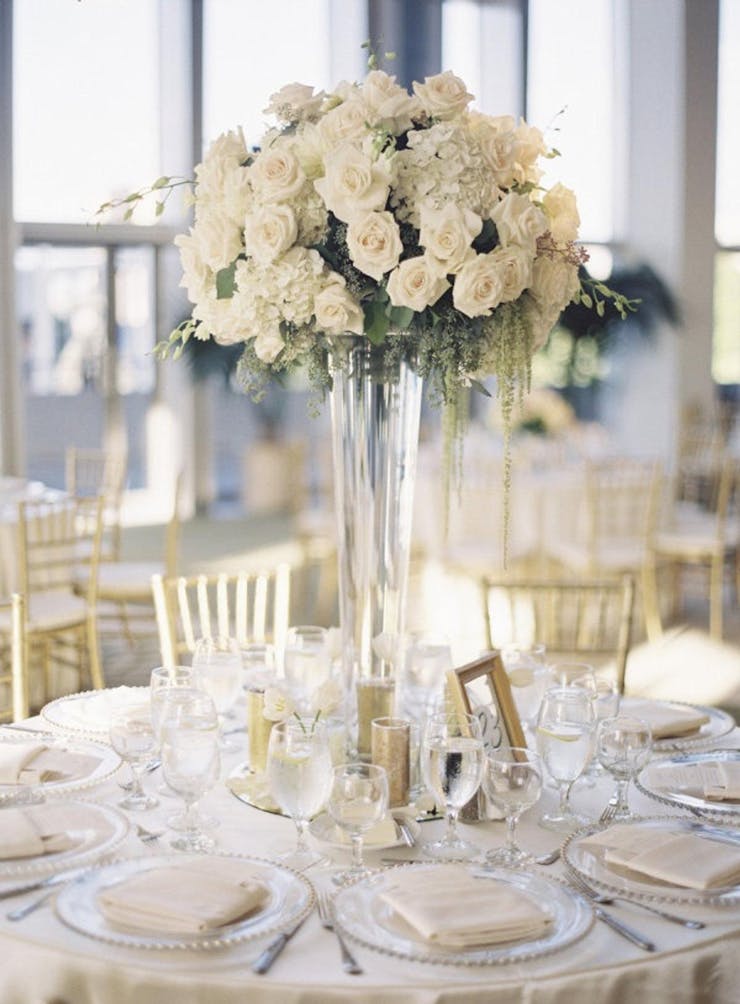 5. Wedding Table Decor With Fairy Lights
Fairy lights can make any decoration stunning and dreamy. These cute little bulbs give a beautiful twist to your wedding décor. If you want to illuminate your wedding dining area with these dreamy lights then you must surely share your plans with a dynamic and creative wedding event planner in kolkata.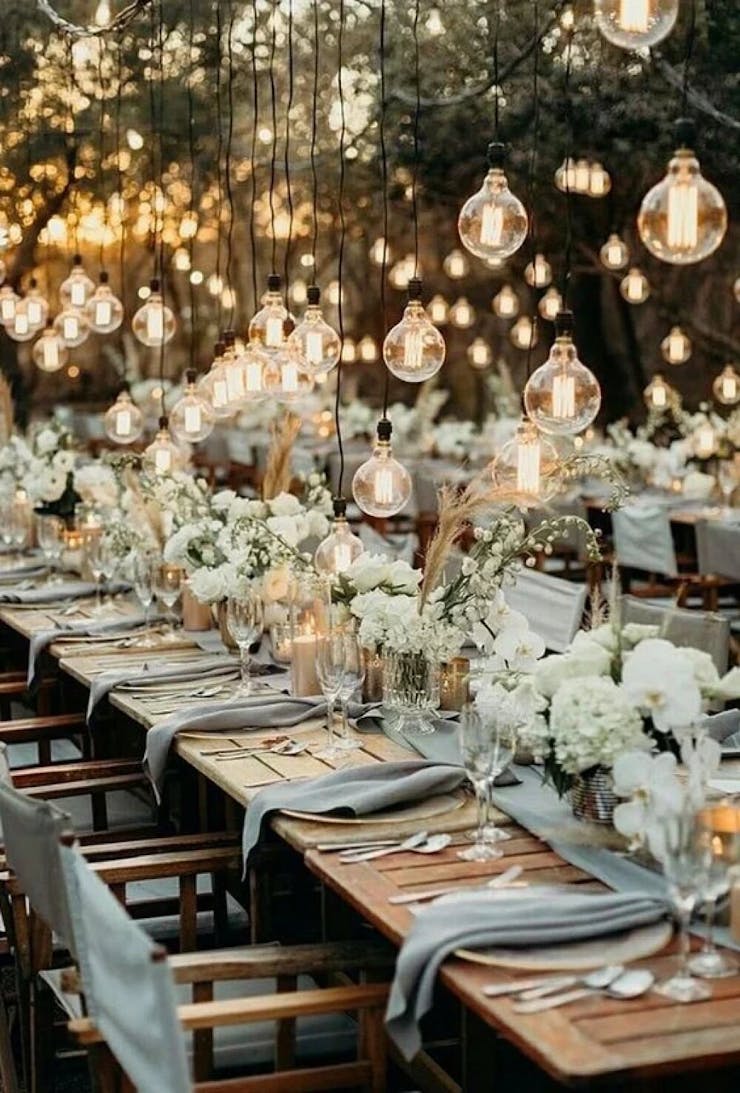 6. Wedding Table Decor With Foliage
Going eco-friendly on her wedding day is a good idea. If you are planning for an eco-friendly wedding theme then you must choose this pretty lush green foliage to provide a classic touch to your wedding table decoration. To increase the beauty of these ferns and foliage decoration you can add some extra elements like scented candles hangings.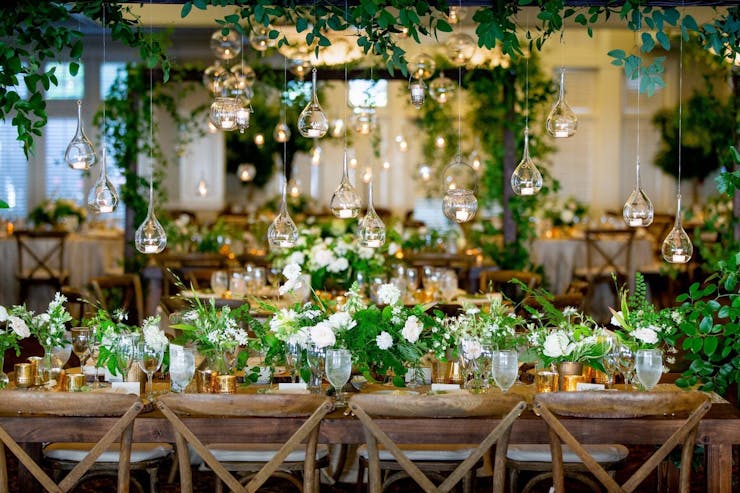 7. Rectangular Wedding Table Decor
Rectangular tables are the latest ones on the wedding table decoration list. These are the cheap wedding table decoration ideas that can be accompanied by assumed foliage runner and candle decors. The rectangular tables are the most budget-friendly and ideal wedding table décor options that look assume with a simple foliage and flower centerpiece.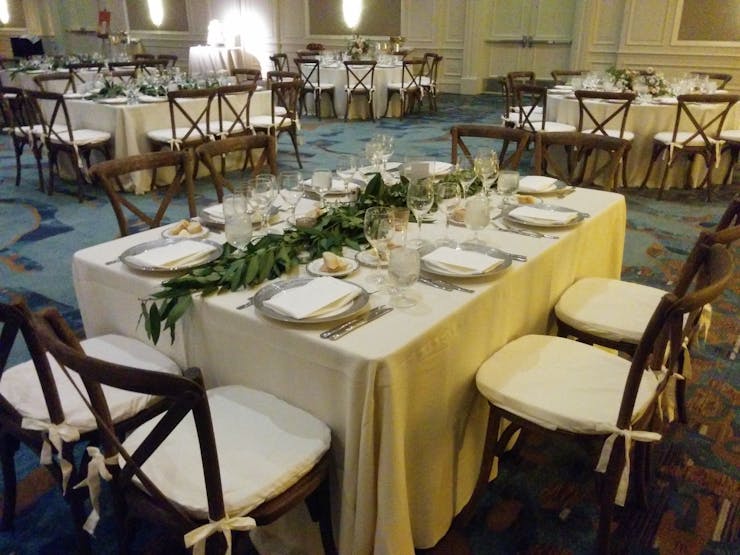 8. Flowers & Scented Candles Wedding Table Decor
Flowers & scented candles make the dining experience magical. Just imagine how beautiful your wedding table will look when decked up with colorful blooms and scented candles. Using these kinds of décor elements adds a vintage touch and creates a style statement over the wedding table. This kind of wedding table flower decoration always provides an aesthetic appeal to the dining experience.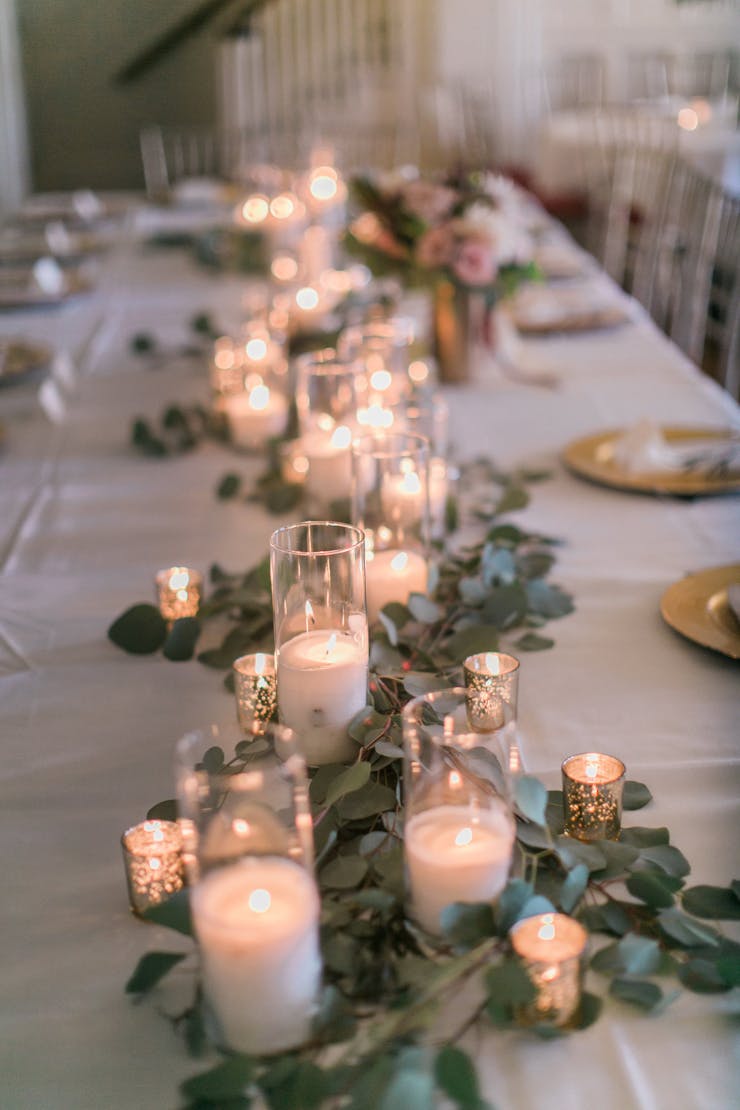 9. Flowers & Lanterns Wedding Table Decor
A sparkling flame in the wooden case is the dreamiest table décor in your wedding event. This illuminated wedding centerpiece looks so elegant and adds a special charm to your stunning wedding décor. This vintage decoration is considered one of the best wedding table decorations. Adding them to your wedding table also brings luxury to the equation.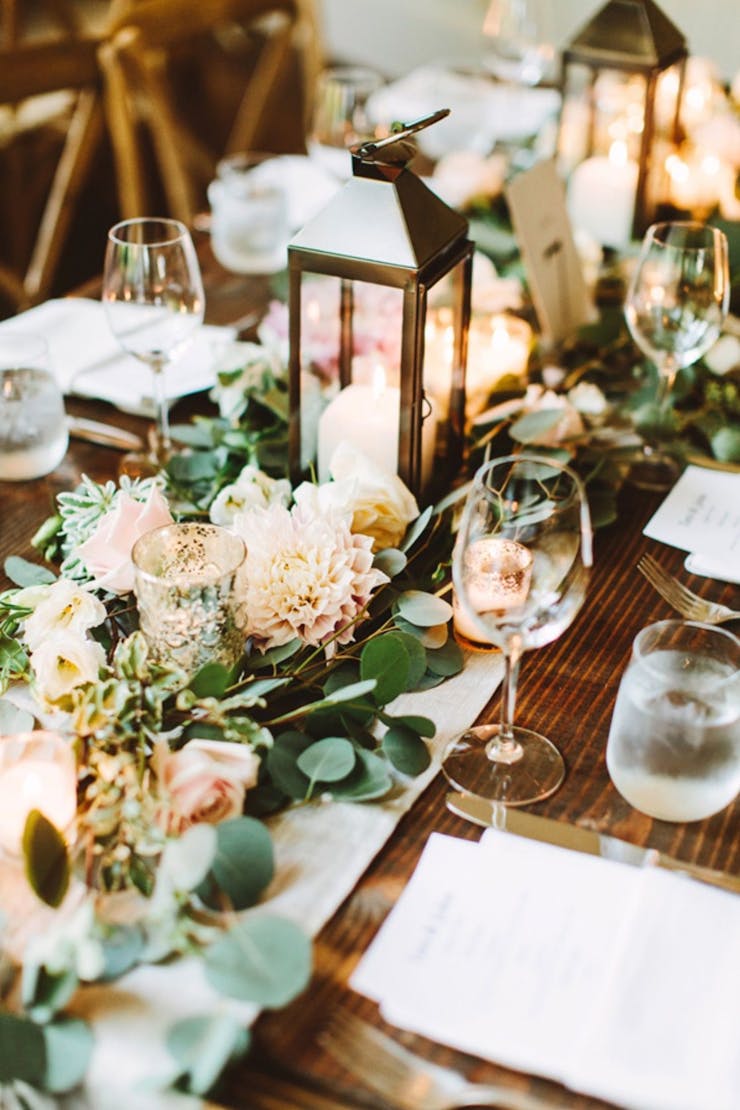 10. Black Table Cloth Wedding Table Decor
A black table cloth adds a dramatic touch to your wedding table decoration. This glossy fabric in dark shade adds a sophisticated look to the wedding décor. The fusion of white centerpieces like flowers or candles on a black table cloth is an epitome of beauty.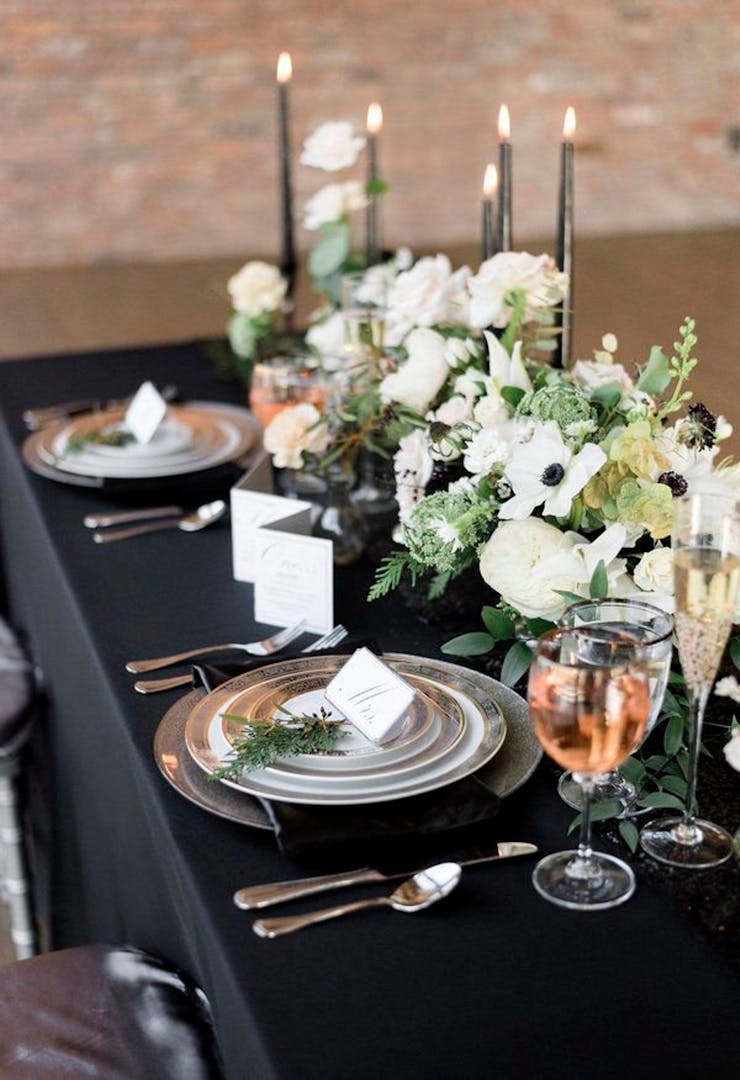 11. Chandeliers Wedding Table Decor
Royal chandeliers add an aesthetic vibe to your dreamy wedding décor. These royal hangings are the best outdoor wedding table decoration ideas. These stunning chandeliers hanging from a tree are a classic example of elegance and royalty. You can try this unique decorative element to enhance the beauty of your wedding décor and to set the vibe of your romantic wedding night.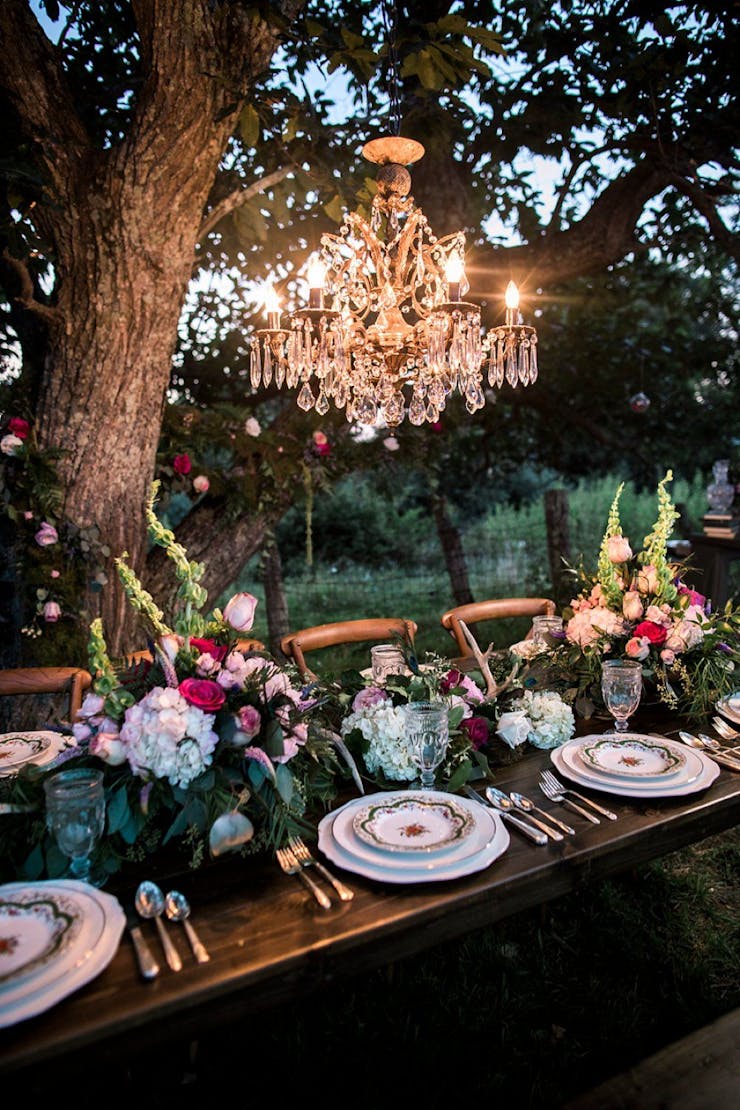 12. Dappled Skyvase Wedding Table Decor 
Another outdoor wedding table ideas is an exquisite flower vase. This beautiful and classic centerpiece will transform your simple table into a creative masterpiece. You can either choose light shades like sky blue or pink or opt for metallic shades to take the décor to the next level.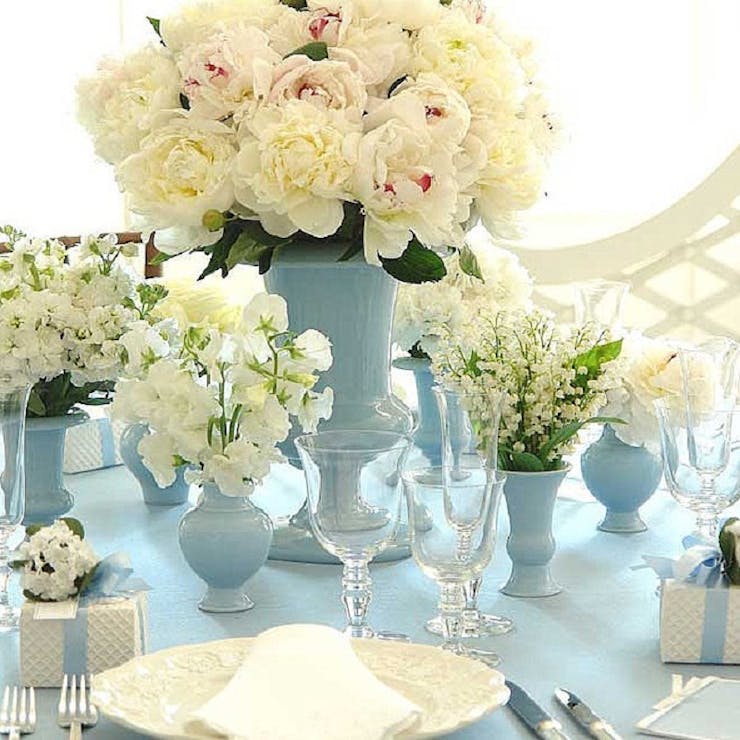 13. Balloon Ceiling Wedding Table Decor
Balloons are the most vibrant and festive element that can turn any occasion into a beautiful and fun-filled event. Hanging balloons decorated on the ceiling is a very unusual idea to provide your wedding table décor a stunning look. Try to use contrasting shades in balloons to achieve the best wedding décor.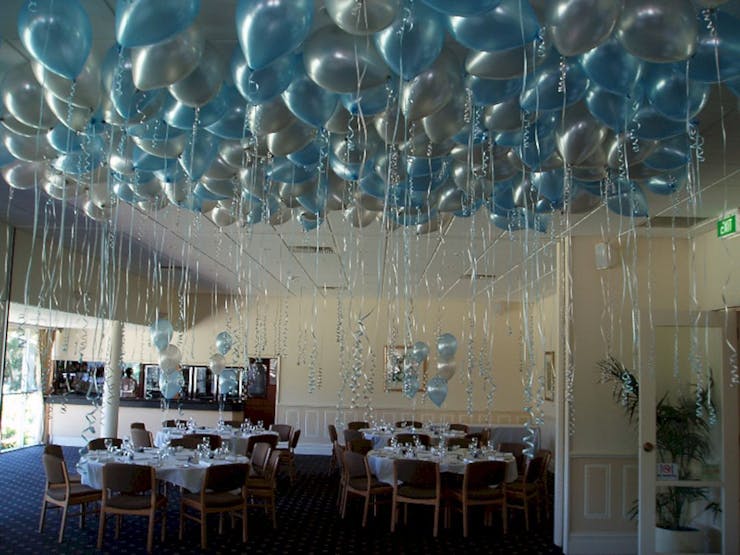 Now it's time to finalize your favorite wedding table decoration and plan a memorable wedding event.