The Wedding Planner
About Events Gyani
Meet our Team
The Mother-Daughter Duo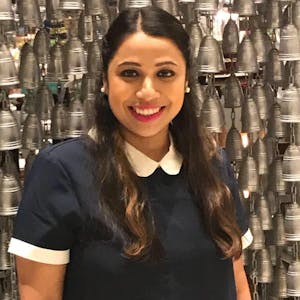 Sriparna Kapuria
Co-founder & CEO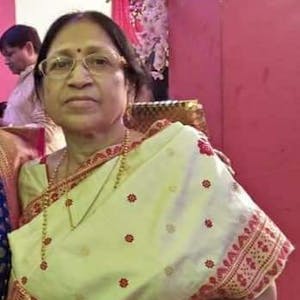 Anupama Kapuria
Co-founder
Our Mission
The Story Behind Events Gyani
Childhood is the mirror of the future - I guess the quote turned true for me! I have always enjoyed organizing events. In my school days, I used to be the go-to person among my friends for planning get together- obviously low budget ones.
So, event management has been close to my heart since then and has always excited me. I personally love weddings, not just for fun and food, but for the experience of royalty and charm about the decorations, lights, and the entire atmosphere. Therefore, I wanted to explore more but luck doesn't favour always!
It all started 15 years ago while choosing my future path. Back then, very few people knew event management can also be a full-time career option. Usually, people would hire different vendors for different services to arrange an event, not like all under one roof.
So, for daily bread and butter, I started my career in the banking sector, but never let go of my dream. Though I did my role well, but never felt that job satisfaction. One fine day, in those thought-provoking and soul searching moments, I decided to start our event management company along with my mom, who is truly one of my biggest supporters. 
Another reason was, I found there were a few handfuls of companies doing event business in Kolkata rather than Delhi or Mumbai. Therefore, to get exposure to this line of business, I had to start on my own.
And you know, my experience in banking became the biggest learning. I realized the value of how important customer service and customer satisfaction is.
But no road towards success is smooth, and we also faced obstacles, particularly during the initial few years. As we were a newbie in event management, we had a hard time acquiring clients. Because experience matters no matter how innovative or cost-effective we are. But you know "Time Teaches Everything and Perseverance is the Key." 
Our progress was slow but steady and, little by little, we built several key connections and made a foothold in the business to generate a steady flow of clients.
I believe the biggest success is probably the feeling of satisfaction when clients are happy with our services provided. So, we make sure that we don't leave any stone unturned to make that happen, and that has been the motto of my business.
Know More About
Our Exclusive Features
Exotic Venues

Finding the proper location is an art in itself to prepare spectacular events. It guarantees that your event will go well and your attendees will be pleased and delighted. From luxurious banquets to Rooftop spaces, our handpicked venues ensure your picture-perfect wedding.

Décor and Effects

Make your event appear majestic and spectacular. Our expert in-house décor designers will produce excellent and original designs for your venue based on your needs and specifications, and our fantastic effects team will wow you by creating spellbinding surroundings and glamour.

Floral Themes

Attractive color themes help a celebration achieve its full potential. Events Gyani has a vast range of floral solutions to create an ambience that guests will remember for years. We are adaptable enough to fulfil the demands of any theme you have dreamed, and work hard to bring your ideas to life.

Capturing Moments

Our in-house photographer and videographer team are passionate to capture your moments full of emotions and weaving them into a cinematic video and album to value them. Your experience of "being recorded on frame" will be seamless and hassle-free with the correct and skilled hands.

Range of Cuisines

Food and beverage planning is a crucial part of any event. A good catering service will make the most of impression and success of your celebration. So, Events Gyani offers a range of different cuisines from worldwide and selects the finest catering to fit the theme of your occasion.

Travel & Logistics

If logistics management is not handled effectively, it may be a big headache. We have improvised with precise and fluid execution over a period of time. Our logistics team takes full responsibility for your travel and logistics months in advance, giving you peace of mind and certainty.

Top-notch Hospitality

From the moment you arrive till you go, Events Gyani provides outstanding hospitality services to you and your guests. Our professional staff is available 24/7 at venues. They make sure that even the smallest things are attended to make your event successful with a memorable royal experience.

Entertainment

So, to make your event unforgettable, do you want to invite a local artist/celebrity, an international artist, or a TV celebrity? We offer a long list of top local, national, and worldwide entertainers and performers who will engage and amuse you and your guests beyond your imaginations.

Budget-friendly

We believe in creating values for our clients and offer all-in-one solutions. Get a complete package to execute your grand wedding. From pre-wedding parties, invitations to post-wedding gifts, we include everything at the best price range. So, get the royal experience within your budget.