Your Dream - Our Ambition
Dream Events Planning - Led By Best Wedding Planner In Kolkata
Events Gyani is the best wedding planner in Kolkata that helps couple plan a stress-free dream wedding event that is remembered by couples and their guests for a lifetime.
Make Your Wedding Grand
Your wedding planning begins here
Top Wedding Management Company To Plan Exceptional Events
Wedding planning is an exciting time, but it can also be stressful. That's why we love to help! We know the industry inside and out, so we can introduce you to all the best things that make your wedding special. Being the top wedding planners in Kolkata, we offer a wide range of services that will help you plan and execute your wedding in a way that feels authentic and personal—because we know it's not just about the bride and groom. It's about all of the people who will be a part of your special day.
Events Gyani is a trusted wedding event planner in Kolkata that creates value for you and your family to weave a perfect dream. We'll help you choose the perfect wedding venue and entertainers, plan a menu for your reception, coordinate all the details of your ceremony and reception, and even make sure that everything goes off without a hitch. We know what it takes to make your day perfect—and we're ready to do it!
Make your event iconic and remarkable with us, whether it's a small and private celebration, a significant royal occasion, or a glamorous destination wedding. We design the perfect ambiance for your important day with a wide range of services. Let together plan your Dreamy Wedding with utmost uniqueness.
MORE ABOUT US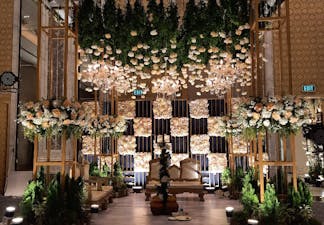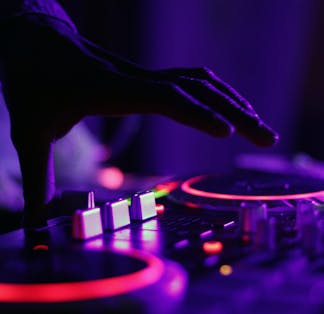 We Love to Offer
Our Wedding Planning Services
Designing events that make history
Why Couples Consider Us The Best Wedding Planner In Kolkata
We Understand

We understand that planning a wedding can be overwhelming, and we aim to reduce that stress by taking care of everything so that you have time to focus on what matters most on your special day.

Wedding Management

We'll help you coordinate all of your vendors and make sure they have everything you need. The more involved we are with your wedding, the better prepared we will be.

Best Resources

We have the experience and resources to handle any size event—from small affairs to large ones. Flower arrangement, Catering or music everything is taken care of to make your event memorable.

Multi-Tasker

Our team is well-versed in the concept of multi-tasking at wedding events. From finding the perfect venue to organizing a fun theme party and deciding on your wedding dress we're all ready to serve you.

 

Available For 24/7

We're available 24/7, so if there's ever any question or concern during the whole process, feel free to reach out anytime! We always make sure that everything goes smoothly!

Creativity At Its Best

We're a creative wedding planner Kolkata that will give you ideas and advice so you can create your vision. We make use of unique ideas to create a detail-rich and timeless wedding celebration. 
They were extremely organized, quick respond to all emails and calls and most importantly, their attention to all the big and tiny details of our event.

Abinash Gupta

Sriparna is highly motivated professional with a great customer focus. She had couple of rounds of discussions with my family and understood the requirement. I highly recommend Events Gyani and Sriparna for any event : large or small and she will create a difference.

Anand Shreekar, Bride's Father

They are highly organized, talented and can see the vision of an event through to competition. Just stunning work and a joy to work with!

Soumya Sengupta

They were extremely organized, quick respond to all emails and calls and most importantly, their attention to all the big and tiny details of our event.

Abinash Gupta

Sriparna is highly motivated professional with a great customer focus. She had couple of rounds of discussions with my family and understood the requirement. I highly recommend Events Gyani and Sriparna for any event : large or small and she will create a difference.

Anand Shreekar, Bride's Father
Know More About
Our Exclusive Features
Exotic Venues

Finding the proper location is an art in itself to prepare spectacular events. It guarantees that your event will go well and your attendees will be pleased and delighted. From luxurious banquets to Rooftop spaces, our handpicked venues ensure your picture-perfect wedding.

Classy & Elegant Décor

Make your event appear majestic and spectacular. Our expert in-house décor designers will produce excellent and original designs for your venue based on your needs and specifications, and our fantastic effects team will wow you by creating spellbinding surroundings and glamour.

Floral Themes

Attractive colour themes help a celebration achieve its full potential. Events Gyani has a vast range of floral solutions to create an ambience that guests will remember for years. We are adaptable enough to fulfil the demands of any theme you have dreamed, and work hard to bring your ideas to life.

Capturing Moments

Our in-house photographer and videographer team are passionate to capture your moments full of emotions and weaving them into a cinematic video and album to value them. Your experience of "being recorded on frame" will be seamless and hassle-free with the correct and skilled hands.

Range of Cuisines

Food and beverage planning is a crucial part of any event. A good catering service will make the most of impression and success of your celebration. So, Events Gyani offers a range of different cuisines from worldwide and selects the finest catering to fit the theme of your occasion.

Travel & Logistics

If logistics management is not handled effectively, it may be a big headache. We have improvised with precise and fluid execution over a period of time. Our logistics team takes full responsibility for your travel and logistics months in advance, giving you peace of mind and certainty.

Top-notch Hospitality

From the moment you arrive till you go, Events Gyani provides outstanding hospitality services to you and your guests. Our professional staff is available 24/7 at venues. They make sure that even the smallest things are attended to make your event successful with a memorable royal experience.

Entertainment

So, to make your event unforgettable, do you want to invite a local artist/celebrity, an international artist, or a TV celebrity? We offer a long list of top local, national, and worldwide entertainers and performers who will engage and amuse you and your guests beyond your imaginations.

Value for Money

We believe in creating values for our clients and offer all-in-one solutions. Get a complete package to execute your grand wedding. From pre-wedding parties, invitations to post-wedding gifts, we include everything at the best price range. So, get the royal experience within your budget.
Proud Member Of Popular Communities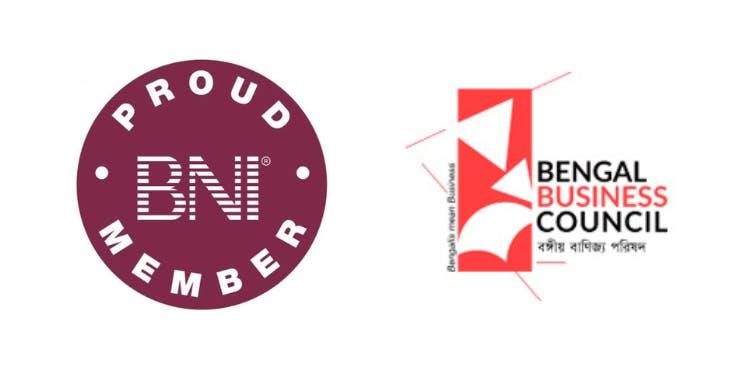 Dreams Come True When You Hire The Best Wedding Planner In Kolkata
Get the belle of the ball experience as Bride & Groom with all luxury. We provide a comprehensive variety of planning facilities with artistic perception as well as extra attention to the details that you have dreamed of when you tie knots.
Have Wedding Queries?
Making Your Best Moments Extra Special
The Best Event Management Company For A Mood Twisting Event
At Events Gyani, we believe that a wedding should be an experience that you'll remember forever. We're here to help you make it happen, so you can focus on the most important part of your day: the two of you. We've experienced Kolkata wedding planners who have helped countless couples plan their weddings, and we want to help YOU, too!
Let's have a look at some of the aspects of our wedding planning services that makes us the most demanding Kolkata event management company.
1. Top-Notch Wedding Event Planner In Kolkata For Themed Wedding
A themed wedding is a great way to personalize your wedding experience and make it unique. As a reputed wedding event management company, we know how important it is to have options when it comes to planning the details of your big day. That's why we offer personalized event planning services and work on unique themes. We can help you create a wedding theme that will be remembered for years to come. Be it your wedding invitation or food menu we customized every aspect of your wedding experience that matches your personality and choices.
2. Bengali Wedding Planner Kolkata To Plan Traditional Events
Traditional wedding events are the epitome of celebrations. It is a great moment that celebrates the union of two families and the beginning of a new chapter in life. Being a well-known Bengali wedding planner we are committed to helping you create the best traditional-themed wedding possible. We will help you plan your wedding from the moment you decide to get married until the luxurious wedding reception night. We can help arrange everything from the delicious Bengali food to the music and wonderful decor. Our event management Kolkata team works with you to make sure that every detail is taken care of.
3. Budget Wedding Planner In Kolkata For A Memorable Event
Whether you are planning a dream wedding or a simple and intimate gathering, we can help you do that. Our Bengali wedding planning company handles all the details of the venue, food, decorations, and much more. We specialize in budget-friendly wedding planning services so that you can feel good about every penny you spend on your special day. With Events Gyani you can get all the help you need without breaking the bank. Our expert wedding planners work with you to create a memorable event that fits your budget. With our wedding planning, you can be sure that your big day will be remembered for years to come.
4. Destination Wedding Planners In Kolkata For Your Dream Wedding
We understand that planning a destination wedding may seem daunting, but with our help, it does not have to be! Events Gyani team works with you every step of the way to ensure your destination wedding is exactly what you want it to be. We make sure that your wedding is a fairy tale come true. We have been recognized as the best Kolkata wedding planner who has helped countless couples plan their dream weddings in exotic locations. Our team has years of experience in arranging weddings across India and we know how to make the magic happen. We love the idea of dreaming big and making your wedding vision come true.
5. Best Wedding Planner In Kolkata For Stunning Venue Decoration
Your wedding is one of the most important days in your life which is why you should trust someone who has done this before. That's where Events Gyani comes in. We have been decorating wedding venues for years. We offer unique ideas about Bengali wedding planning and venue decoration that can make your special event memorable. We keep ourselves updated with the latest ideas and trends in the wedding planning industry to decorate your venue like a real paradise. We will take care of every little element used in wedding decoration to provide you with the best result and surprise your wedding guests.
6. Wedding Management Company To Plan Pre-wedding Events
Pre-wedding events are the most important one as a kick start your wedding festivity. That is why couples are more serious about their pre-wedding planning goals. Our talented wedding planner kolkata have years of experience in planning pre-wedding events like engagements, Haldi, or Mehendi ceremony. We take care of every smallest detail starting from tables to the guest list so that you can enjoy a stress-free wedding event. We can help you with deciding on a fun wedding game for your wedding events and also help you select the design of your invitations.
Let Us Help You Create Lasting Impressions
Mostly Asked Questions About Wedding Event Planner In Kolkata
Is it important to hire a wedding event planner in Kolkata?

Yes. A wedding planner can help make the special day go perfectly. A professional Kolkata event planner can save you a lot of time and energy. They have expertise and knowledge in planning small to a luxurious wedding. 

How Much Do Your Wedding Planning Services Cost?

We offer various range of wedding planning packages to our clients. Feel free to contact us for sharing your wedding budget so that we can suggest you the best wedding planning services.

 

Do You Organize Pre And Post-Wedding Celebrations?

Yes. Our event management Kolkata company offers wedding planning services for both pre and post-wedding events.

What Is The Correct Time To Hire A Kolkata Wedding Planner?

The correct time to hire a wedding planner is typically about 6 to 8 months before the wedding day. This gives the Kolkata wedding planner enough time to ensure that everything is perfect for the big day.

Do You Plan And Arrange Other Functions Besides Weddings?

Yes, we do organize events other than weddings like anniversaries, birthday parties, and corporate events.

How Much Time Do You Require To Plan And Coordinate A Wedding?

We would generally take 8 to 10 months in advance to understand your needs and plan your special events perfectly. We take this time to make sure that we can execute the wedding planning that exceeds y our expectations.
Latest Blog Posts
Stay Informed With Us