Do you want to infuse a pop of color into your wedding decoration? Well, every couple wants to make their wedding decoration colorful and spectacular. Because a colorful theme can grab your guests' eyeballs. A wedding color theme has become a big part of wedding planning. You want to make sure that your wedding theme can appeal to your guests and make them happy at your special event. So it is very important to know what is popular and what will set your wedding apart from others. When you have a clear idea of what you want, then you can find the right color and theme for your wedding.
Wedding color trends keep changing every year. This year brings you a wide range of color palettes and themes. There are many options available starting from old-school elegance to a vibrant theme. You can also consult the best wedding planner in kolkata to decide on the perfect color theme for your big day. Read this exclusive blog and find inspiration for the trending wedding color ideas.
1. Dreamy Lavender
Lavender color represents elegance and femininity. Wedding décor using light lavender never gets unnoticed. This soft color adds a dreamy touch to your wedding decorations. You can pick this beautiful color to decorate the stage backdrop or for your wedding table décor. Flowers like orchids can be used to create a lavender ceiling or entrance area.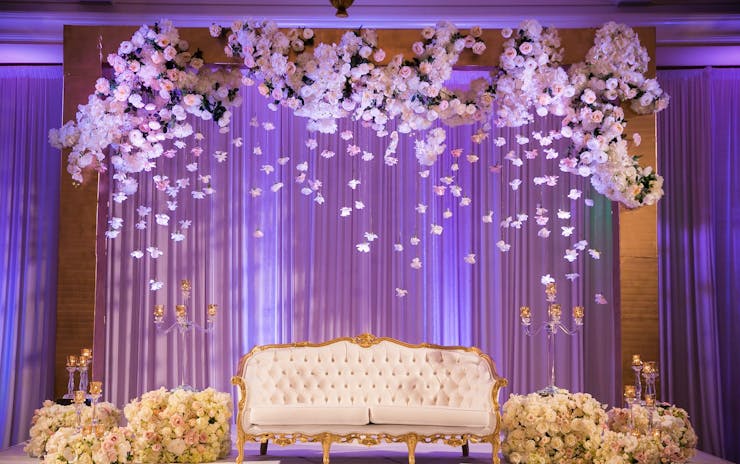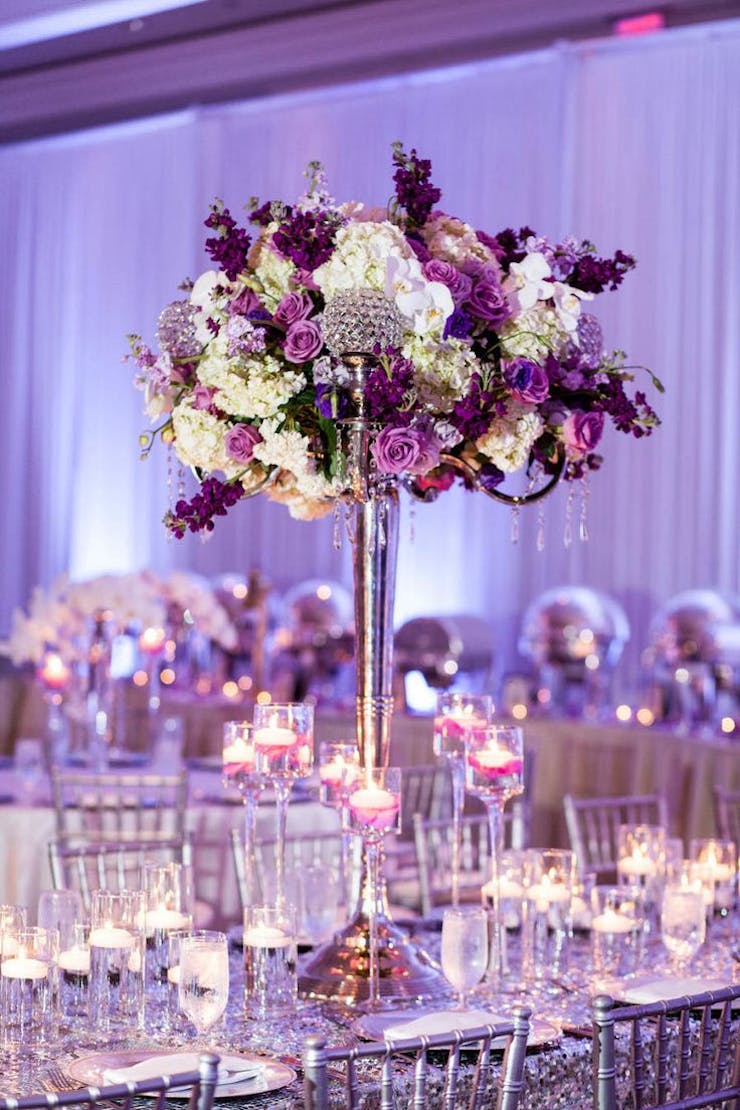 Recommended: Trending Pre Wedding Party Decoration Ideas In 2022
2. The Festive Mediterranean
If you want to plan an offbeat wedding theme, then you go with a Mediterranean wedding theme. This is one of the most unique wedding colors that brings all the flavor and flair to your joyful wedding. Inspired by the Italian color palette, this color adds an effortless romantic ambiance. You can ask your wedding event planner in Kolkata to use seasonal flowers and vibrant colors.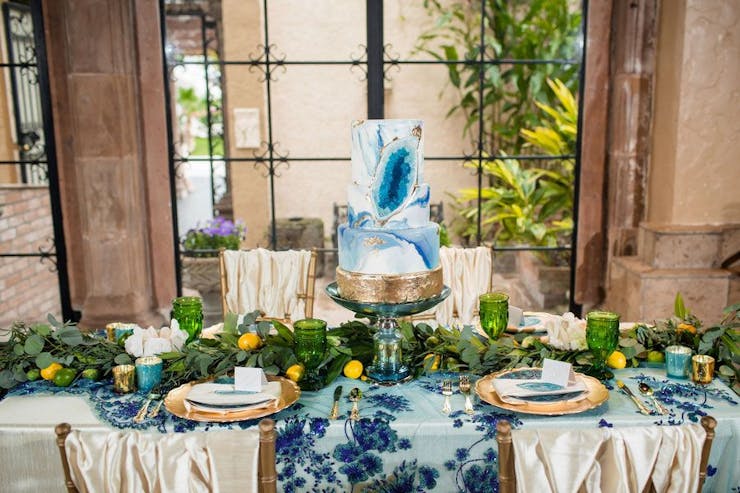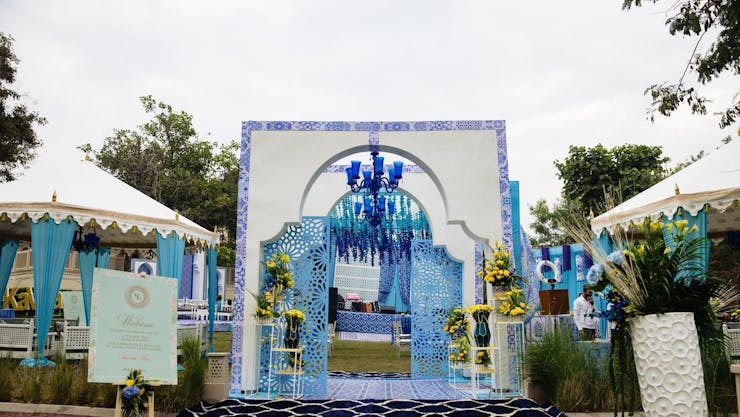 Must Read: 13 Magical Ceiling Décor Ideas For Weddings
3. Pristine White
The white color reflects peace and purity. The pristine white color adds a special elegance to the entire setup. It can turn your venue into a snowy wonderland. Many couples who prefer simplicity often choose this monochrome wedding theme colors. An all-white wedding venue looks breathtaking in daylight as well as nighttime.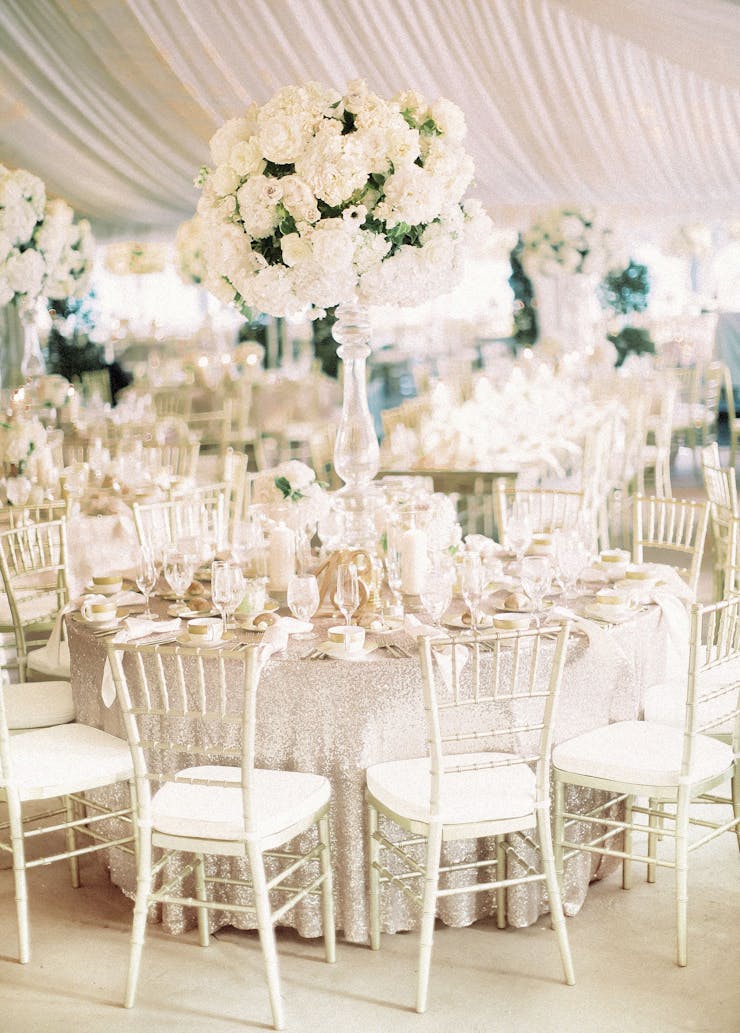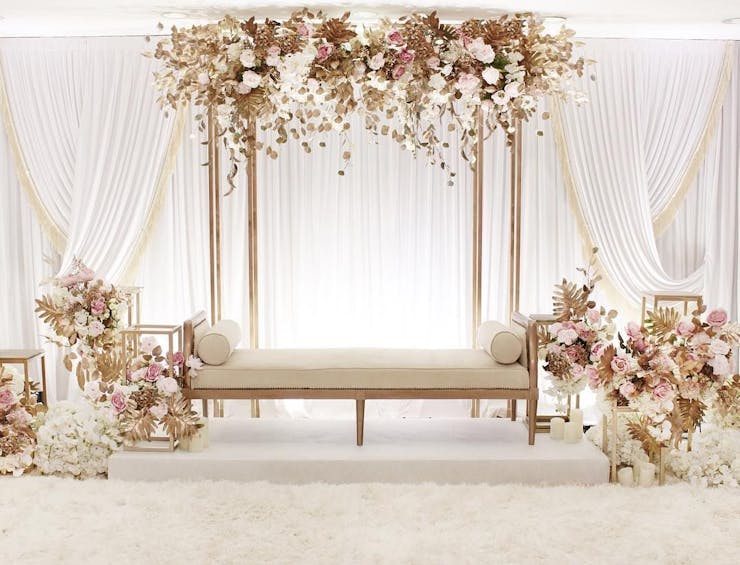 4. Charming Rustic
A rustic theme provides an earthy feel to the wedding decoration. It reminds us of the woods, greenery, and warmth of nature. A wedding stage decorated with a rustic backdrop gives an aesthetic feel. You can also add wooden centerpieces to your wedding guests' table to make it more beautiful.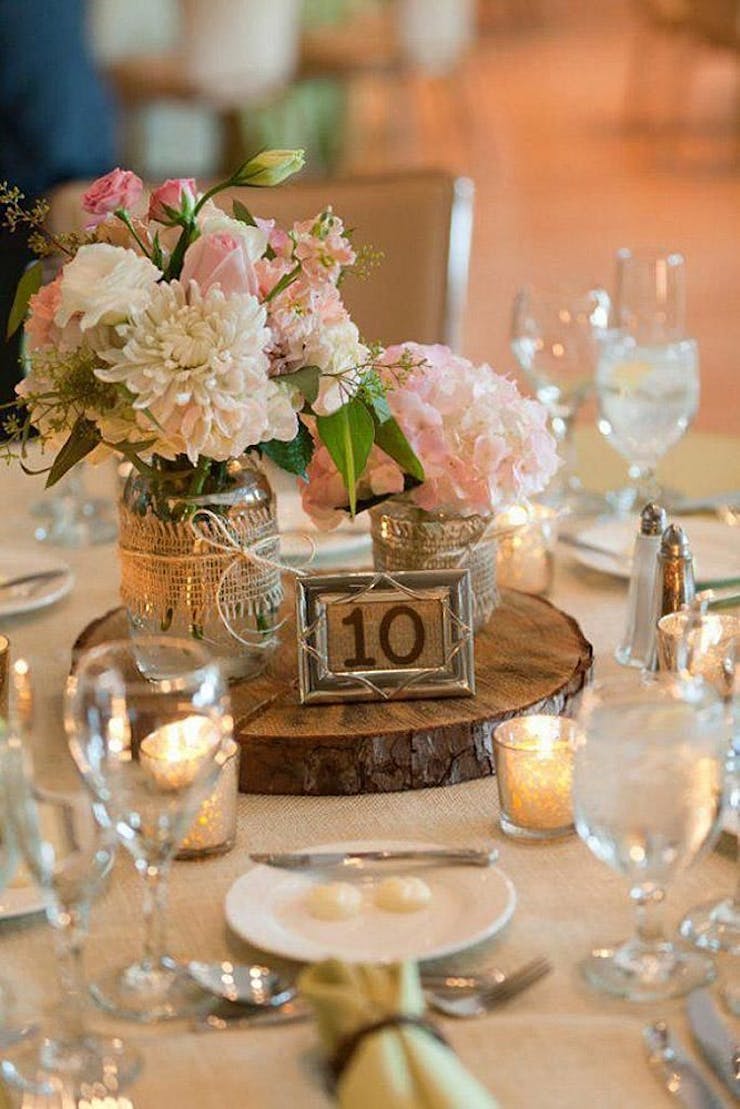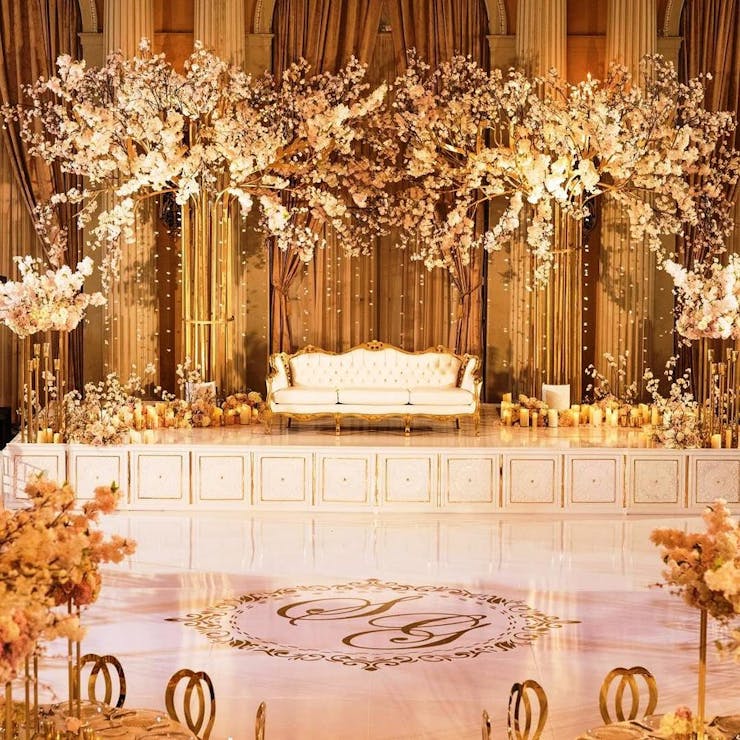 5. Vibrant Pink
How about adding a pop of vibrant shade like Pink? Pink is one of the most pretty wedding colors that adds a playful vibe. A wedding entrance or mehndi set up in a pink hue looks pleasant to the eyes. This feminine color can make your wedding a memorable event. You can use pink drapes or tassels to add some drama and elegance to the wedding venue.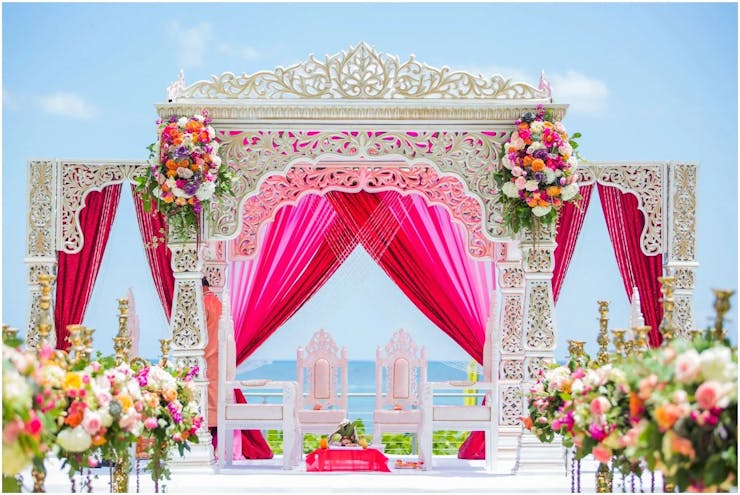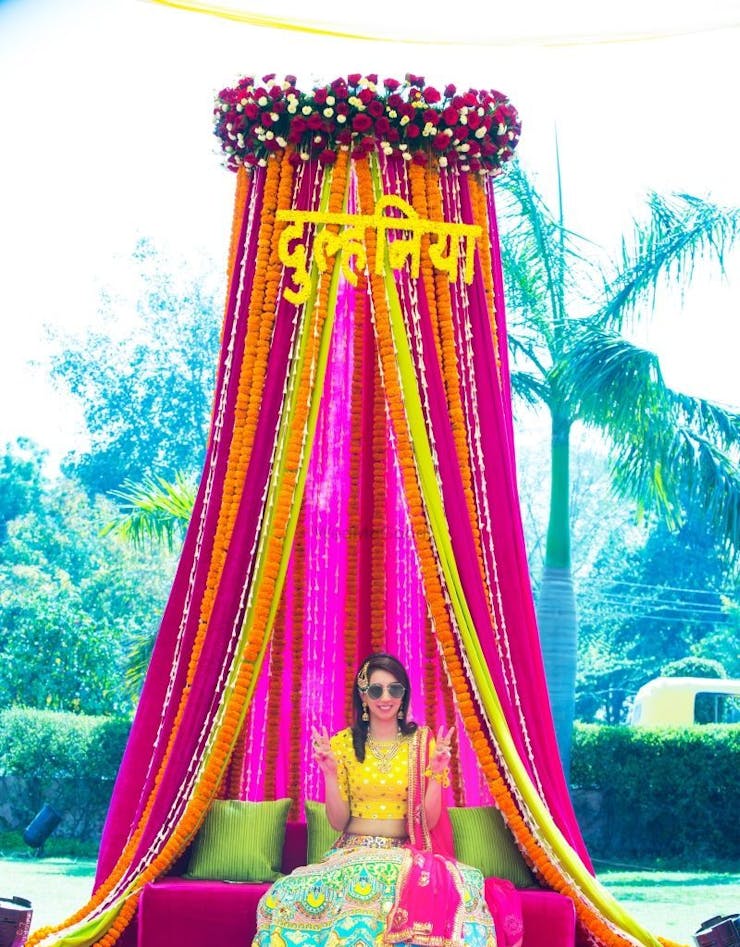 6. Natural Green
The nature-themed wedding has gained immense popularity in past few years. A green colour theme wedding can add oozes of freshness to your wedding décor. The use of lush green ferns makes your wedding place look like a picturesque rainforest. What can be more beautiful than taking wedding vows amidst nature's beauty!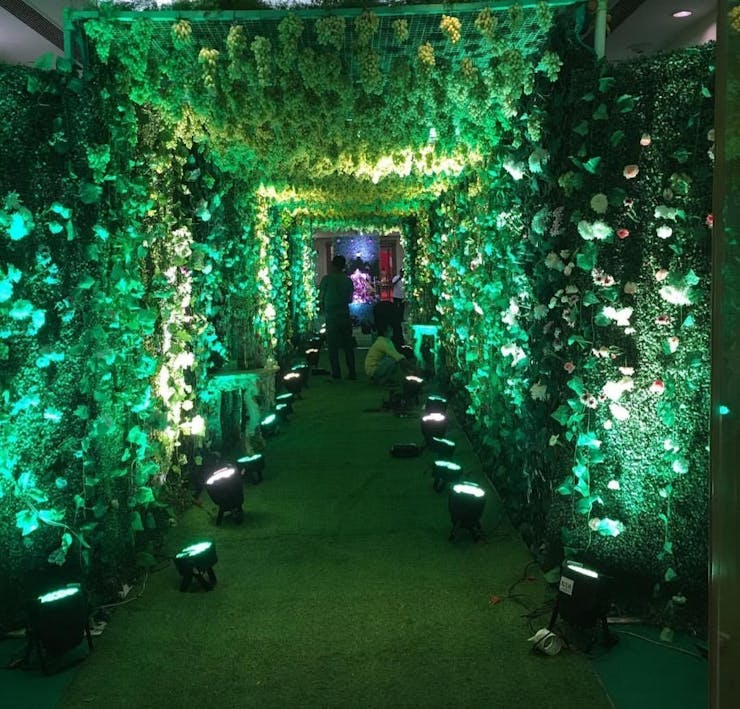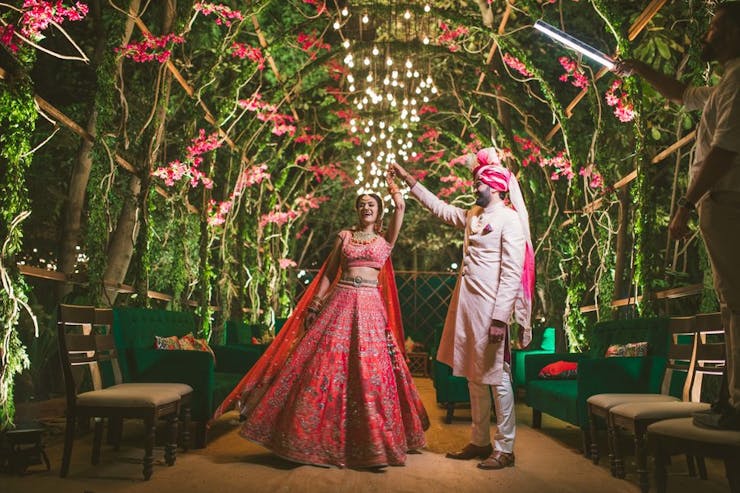 7. Magical Black
Gone are those days when people skip the color black for celebrating an auspicious event. Today modern Indian couples are making daring choices by picking this alluring color. Using black chairs or table cloth adds extra elegance to the dining tables. You can also add a golden hint in this whimsical shade to create a royal wedding entrance.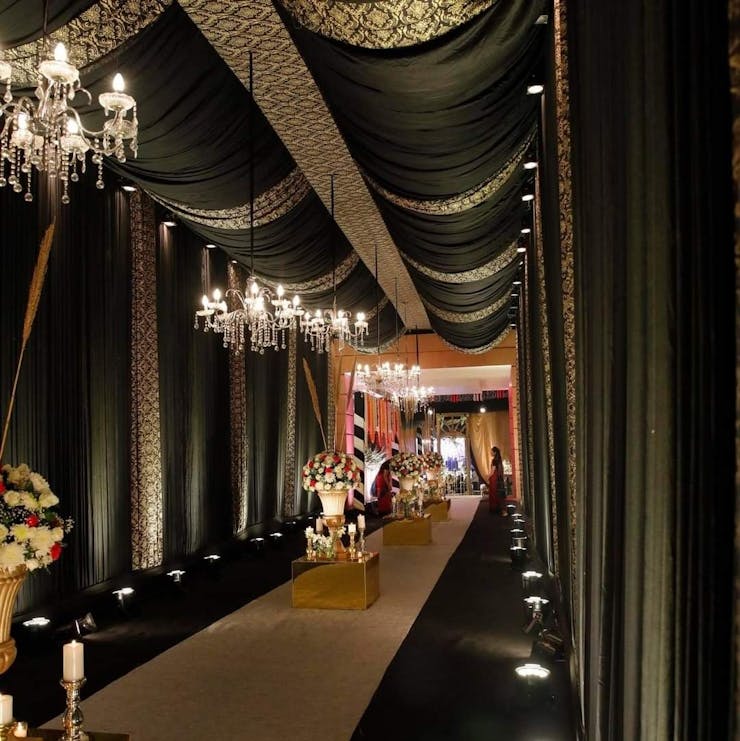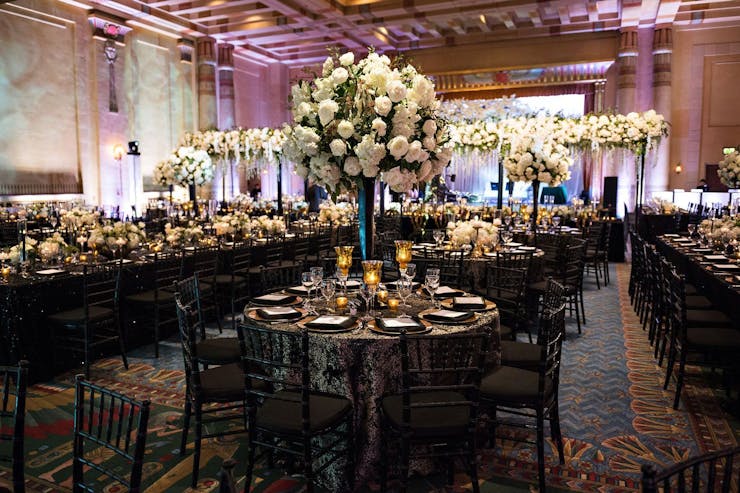 8. Dusty Rose
Dusty Rose is one of the most beautiful wedding color ideas. The sophisticated charm of dusty rose can make you celebrate a fairy-tale wedding. A stunning dusty rose flower hanging on the wedding table looks amazing. You can also try an elegant photo booth decorated with dusty rose drapes.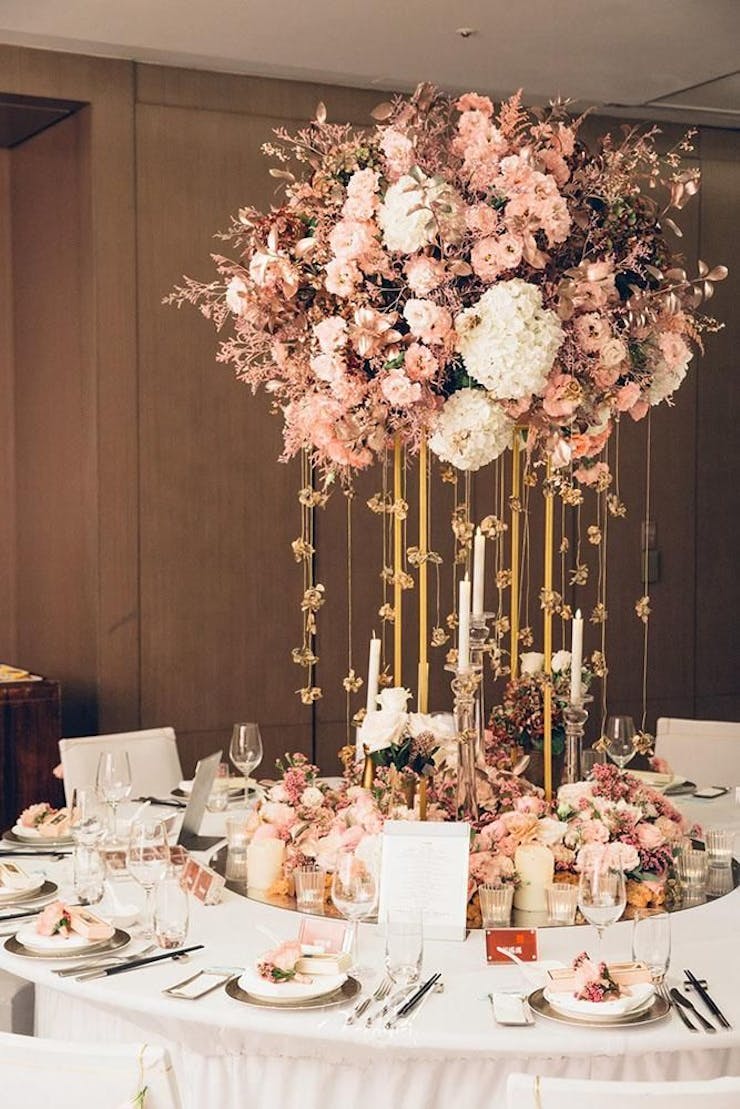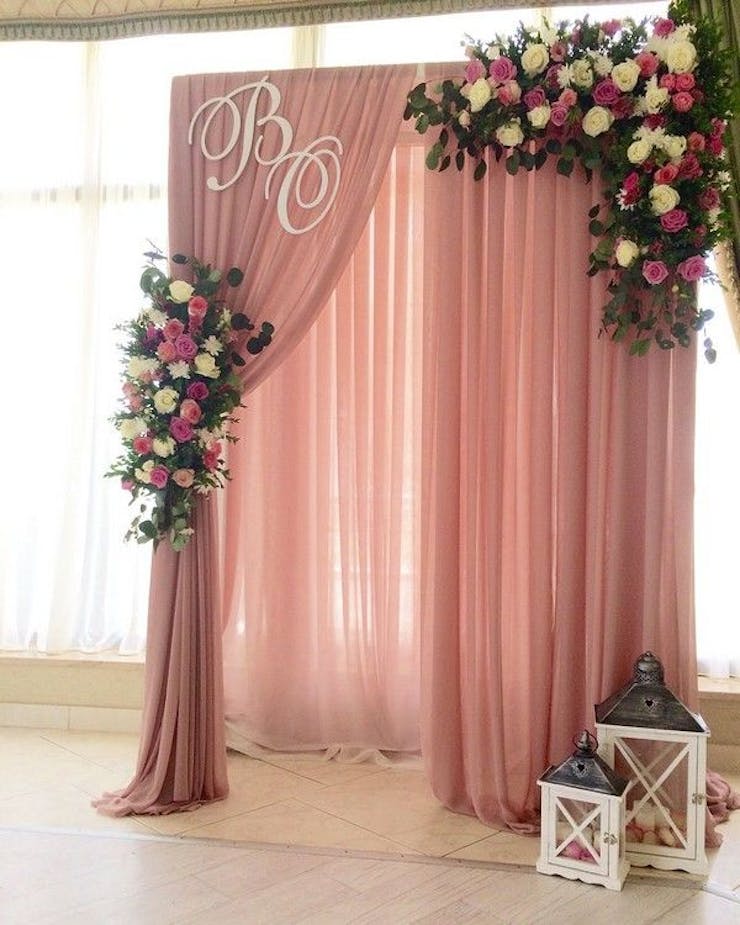 9. Classic Blue
The blue wedding theme looks magical at nighttime. If you are planning a destination wedding on the beach side then you can go for a classic blue wedding theme. Décor elements like white flowers or fairy lights increase the charm of this wedding color theme. It provides a heavenly feeling to your wedding décor.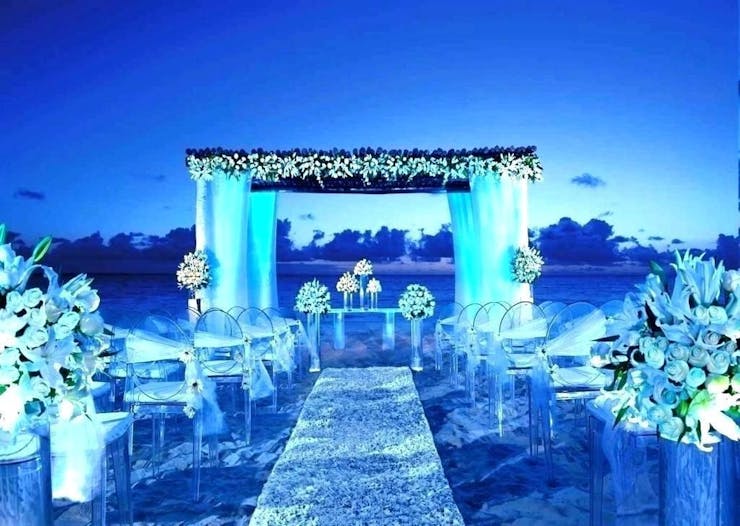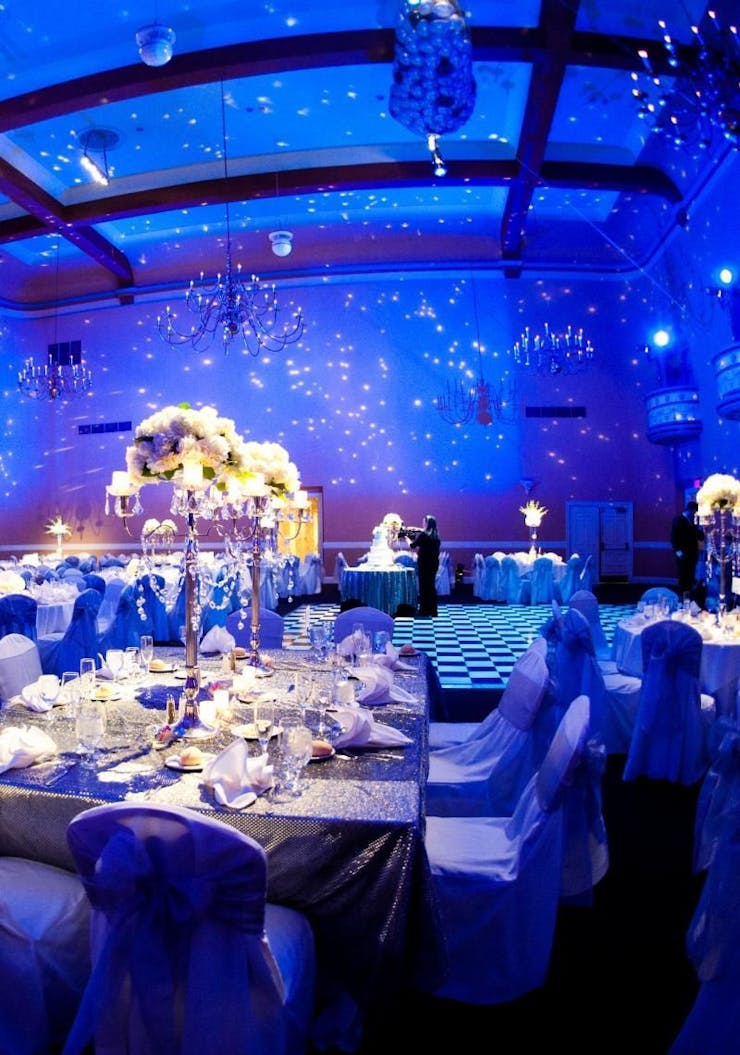 10. Jazzy Burgundy
Burgundy is a showstopper wedding color that is perfect for a winter wedding celebration. This dark and vibrant color can add an extra charm to your wedding décor. You can opt for a burgundy color centerpiece to give your wedding guests a memorable dining experience. A wedding stage decorated with roses is also perfect for a burgundy theme wedding.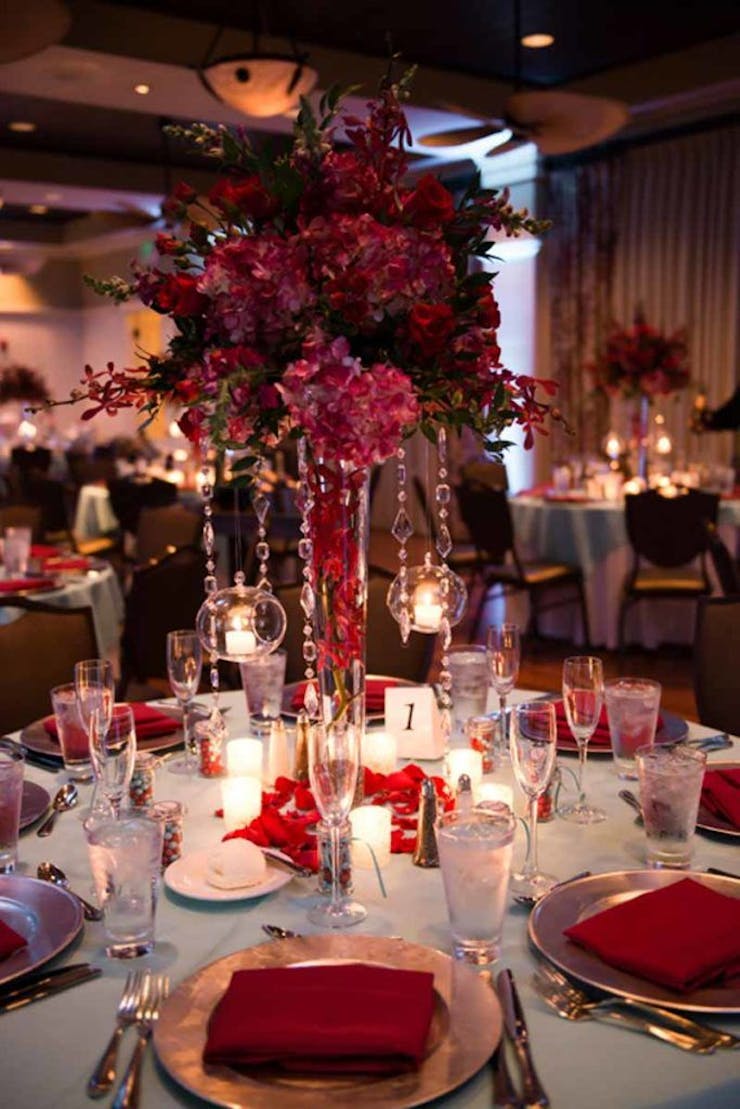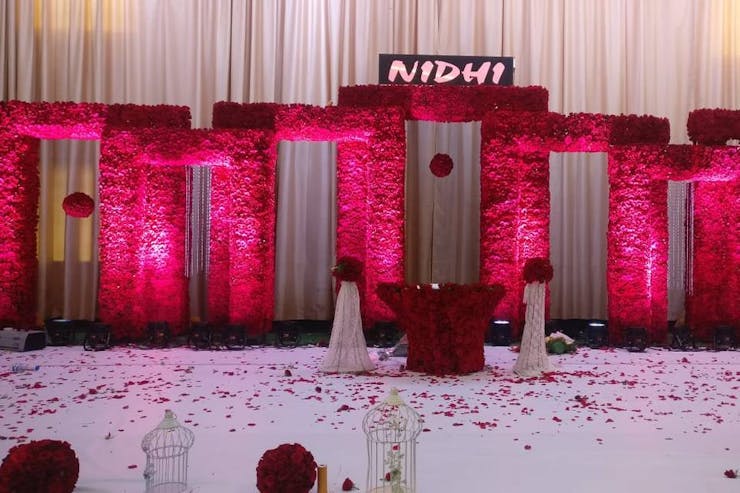 11. Glowing Turquoise
Turquoise is one of the latest wedding theme colors that leave a magical aura all around. A lot of couples are choosing this beautiful hue to celebrate a fairy tale wedding. It also makes a great choice for vibrant events like the Mehendi ceremony. A stunning turquoise theme wedding setup is sure to make your guest go wow.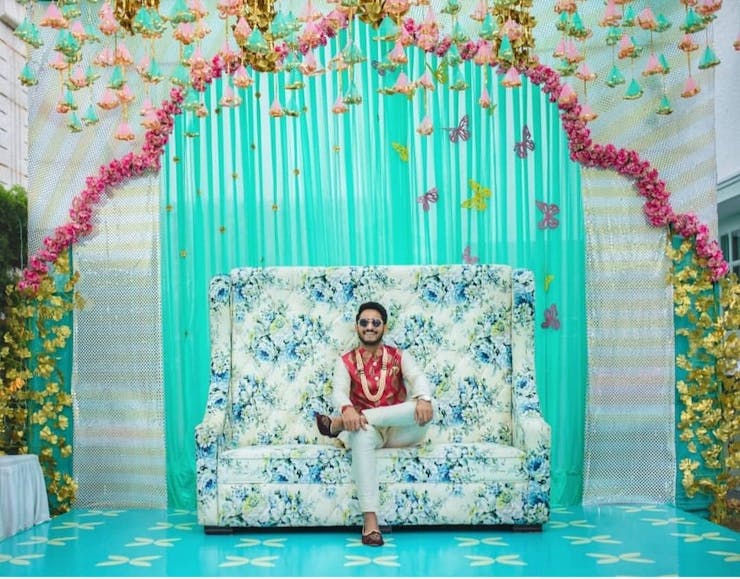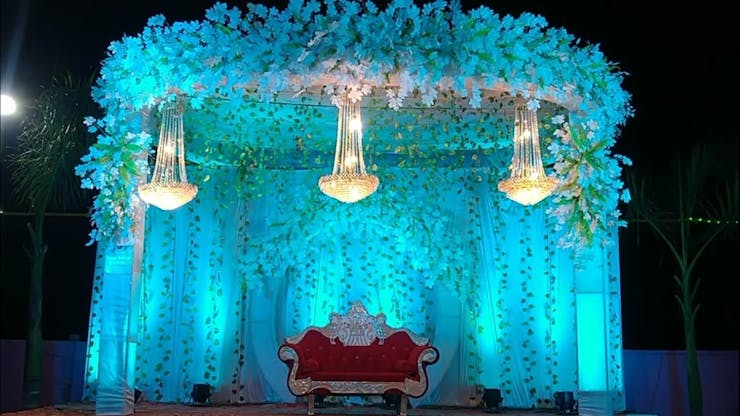 12. Romantic Red
Want to host a romantic wedding? Then you must pick up the red color out of the color palette. Red is the best hue in romantic wedding color schemes. It looks so stunning and magnificent at the same time. Decorating the stage backdrop with such a lovely color can make your wedding décor look dreamy.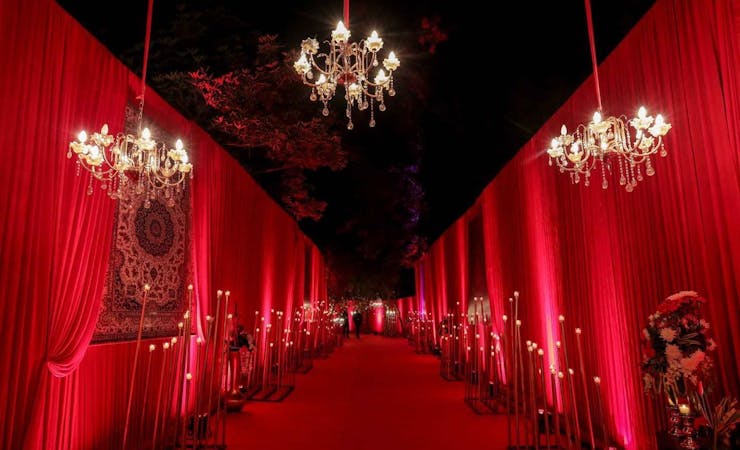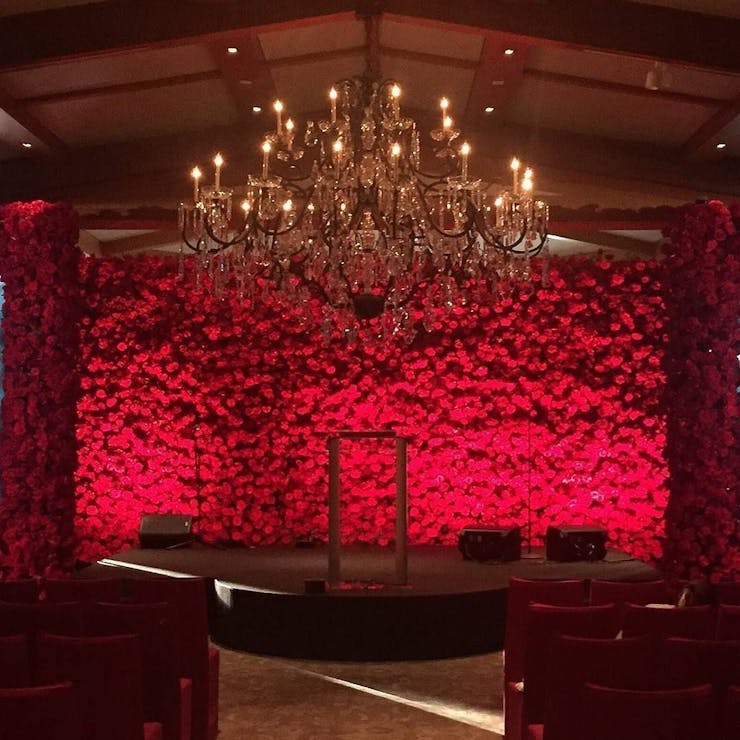 13. Glittering Gold
Another great option to celebrate a vintage wedding is a golden hue. The golden hue adds a regal vibe to your wedding. You can use flower vases painted in a metallic hue to celebrate a grand occasion. Using white flowers with golden vases is a wonderful wedding theme color combination. A white and gold décor looks picturesque during the day as well as in night time. The grandeur of this regal décor will leave your guests spellbound.