Whenever we hear about a bridal shower, we relate it to a Christian wedding ritual. But many people don't know the fact that an aiburobhaat ritual in a Bengali wedding is the same as a bridal shower. So, it doesn't matter whether you are a Christian bride or Indian. What matters is your special wedding moments. You can make your bridal shower ceremony a memorable event with stunning décor. A bridal shower helps the bride to gather some beautiful memories of her loved ones before tying the knot. A stunning décor makes her feel special at her bridal ceremony. And you can barely deny the fact that hiring the best event planner in kolkata can help you in many ways. They can provide you with the best wedding decoration in a short duration. Also, they can help you save your precious time and let you enjoy the wedding festivity. Planning a fun-filled bridal shower is no more a difficult task. We have gathered some wonderful bridal shower décor ideas that will make your bridal shower a memorable event.
1. A Boho Theme Bridal Shower Décor Ideas
Add a unique touch to your bridal shower with a boho theme décor. The noted craft of macramé does wonders for your event decoration. You can also add potted plants or flowers to give your bridal shower décor an aesthetics and elegant look. The enduring appeal of dream catchers can make the entire setup magical.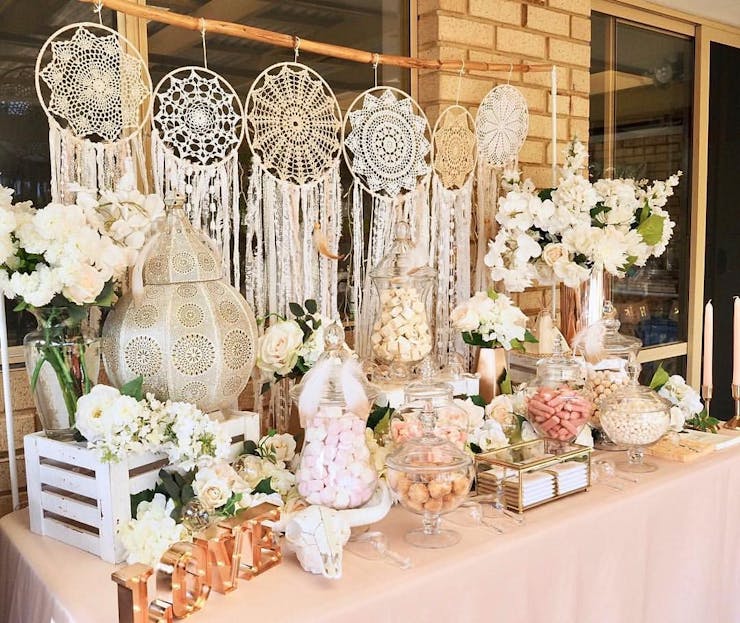 Must Read: 13 Magical Ceiling Décor Ideas For Weddings
2. Rustic Vibes In Bridal Shower Decoration
A rustic dining table sets a delightful atmosphere for your guests. It's time to get a little unconventional with rustic bridal shower table décor ideas. Make sure to add quick refreshments and delicious sweets to make the experience more delightful. A wooden cardboard box and paper balls pom-pom can add a rustic feel to the entire decoration.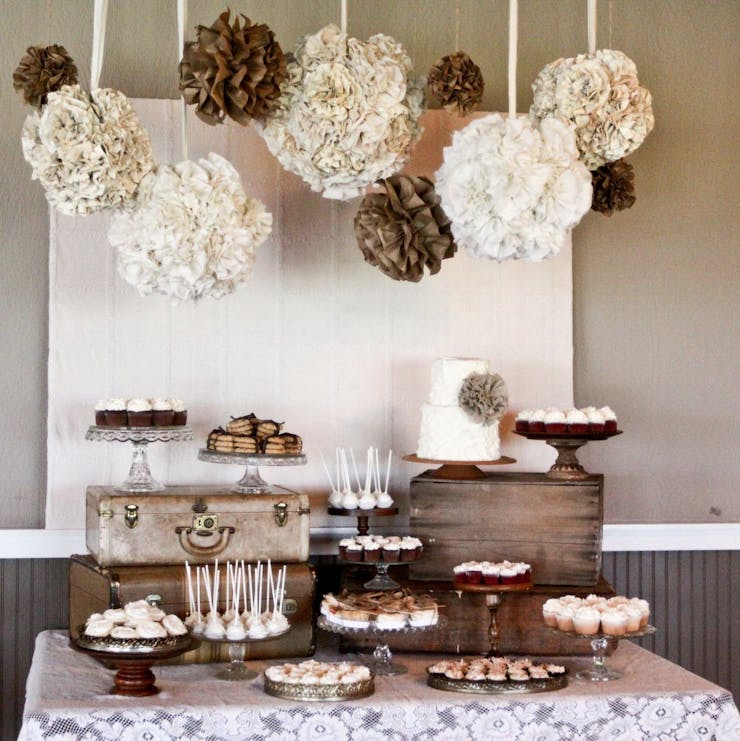 Also Check: 15 Destination Wedding Venues In Kolkata To Check
3. A Pleasant Delight Of Tropical Theme Bridal Shower Table Ideas
A tropical bridal shower theme party ideas are perfect for summer weddings. Vibrant colors, and exotic flowers will make your event super exciting. This tropical theme decoration is a perfect option for a destination wedding celebrated on the beachside. Book a destination wedding planner in kolkata to plan a tropical theme bridal shower.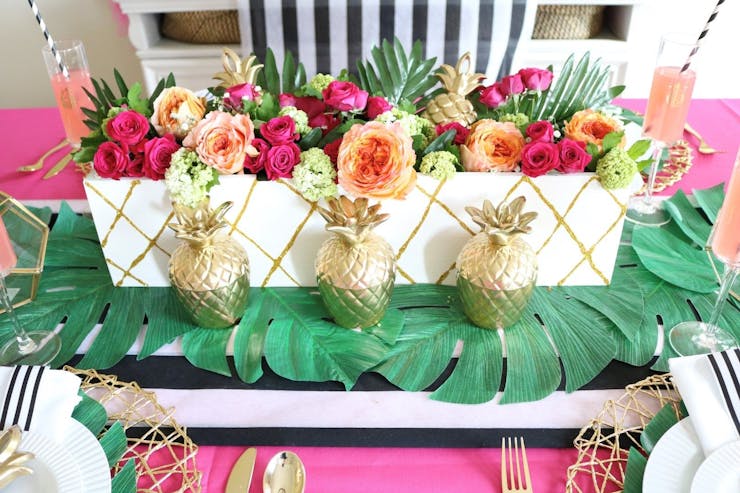 4. Add A Romantic Vibe With A Rose Theme Décor
Capture Instagram-worthy pictures with a customized rose theme table decoration. This is one of the most dreamy bridal shower table setup ideas. Rose is the flower of love and romance. Choosing a rose theme decoration that can completely turn around your table decorations.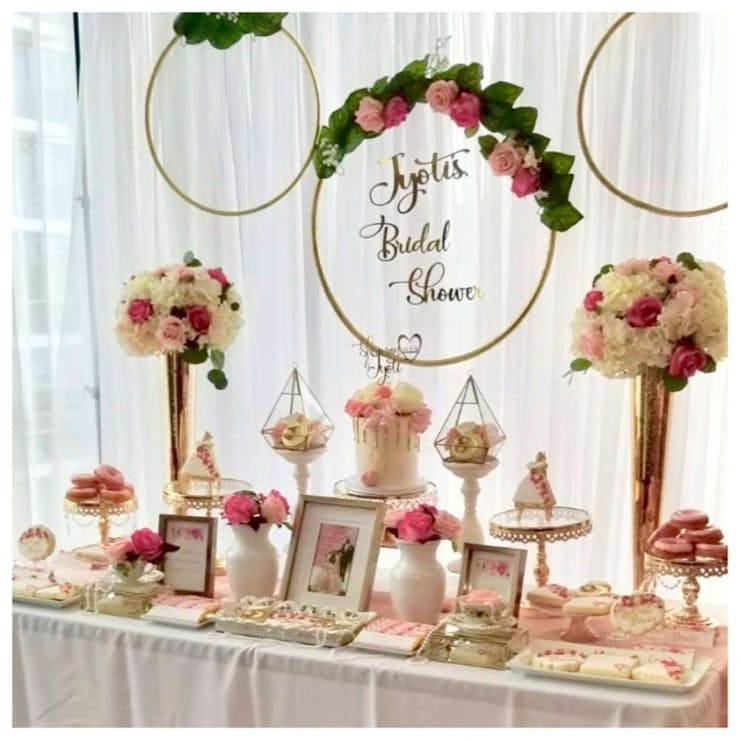 5. Isn't This Colorful Setup The Most Creative One
Add some funky colors to your vibrant bridal shower setup. Highlight the space with creative paper décor to create an instant visual appeal. Adding colorful tassels and scented candles can give the entire setup a majestic look. You can also use a floral centerpiece to decorate the event area.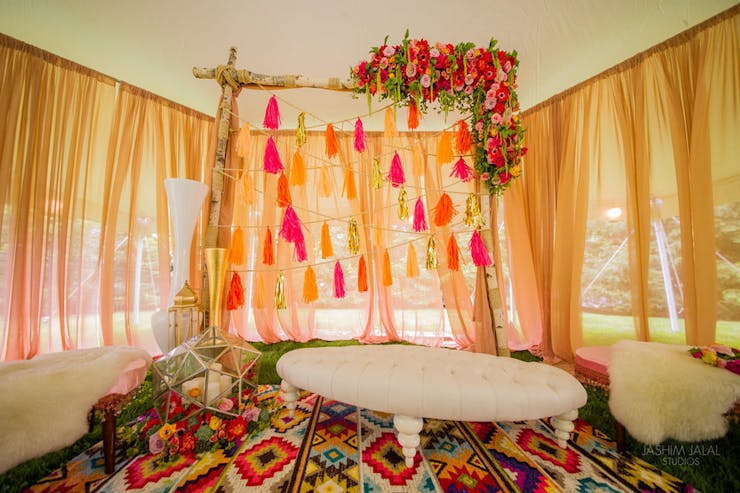 6. An Earthy Themed Décor Is The Most Elegant Bridal Shower Décor Ideas
Give the bride a special feel by choosing an earthy theme table decoration idea. A wooden table topped with blooms in the vases makes the decoration more beautiful. Adding a glass photo frame gives a most sophisticated theme.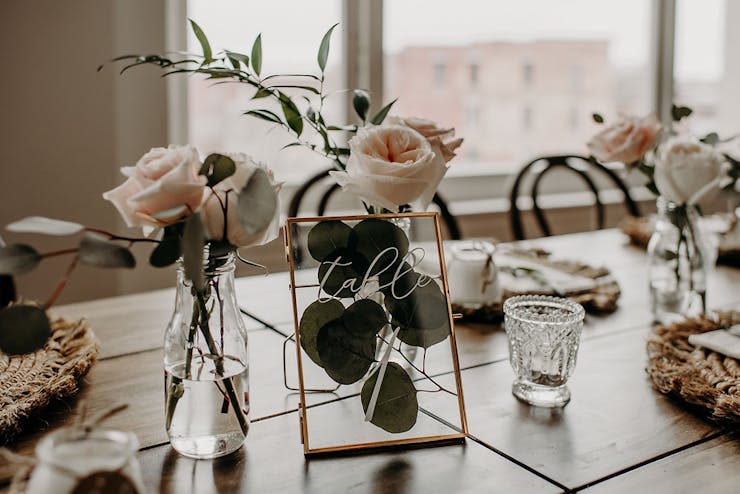 7. Choose A Photo Frame Filled With Memories
This beautiful photo frame amidst a lush green backdrop is the soul of the show. Photo frames are very popular bridal shower decoration items that can make her day special. You can use this vintage frame to leave a heart-felt message to the bride. Adding some old memories to the photo frame can give her a blissful experience.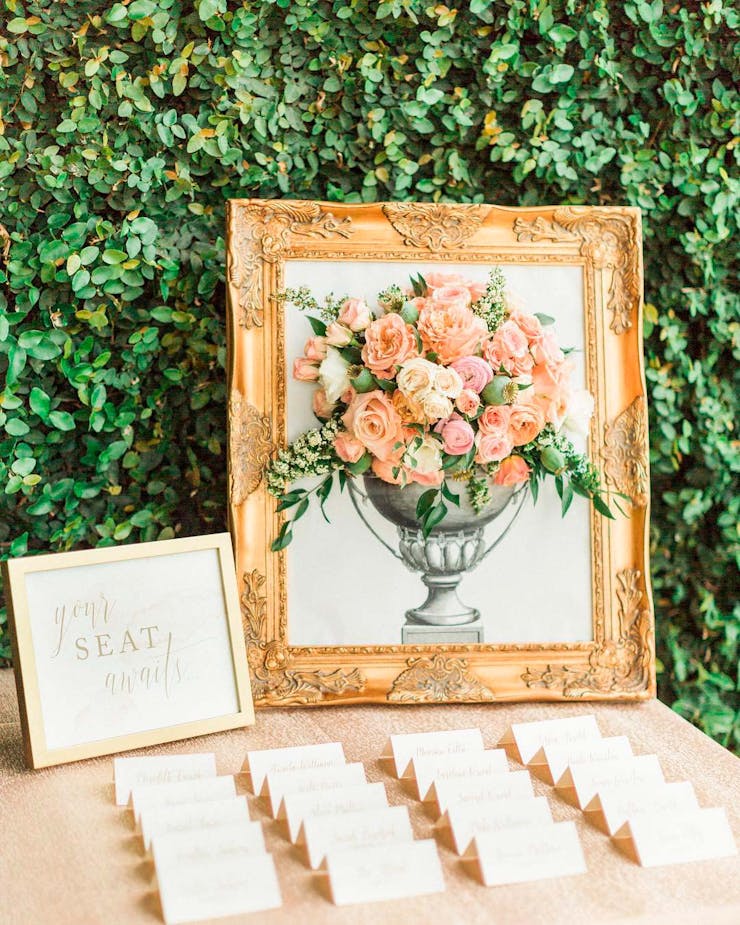 8. A Beautiful Balloon Décor For A Jovial Event
Balloons are no more limited to birthday party decoration. It has become a cheap bridal shower theme party ideas. A balloon arc on a rustic table creates a wonderful backdrop to click some amazing bridal shower pictures. Make sure to put some exotic fruits and wines into this beautiful setup.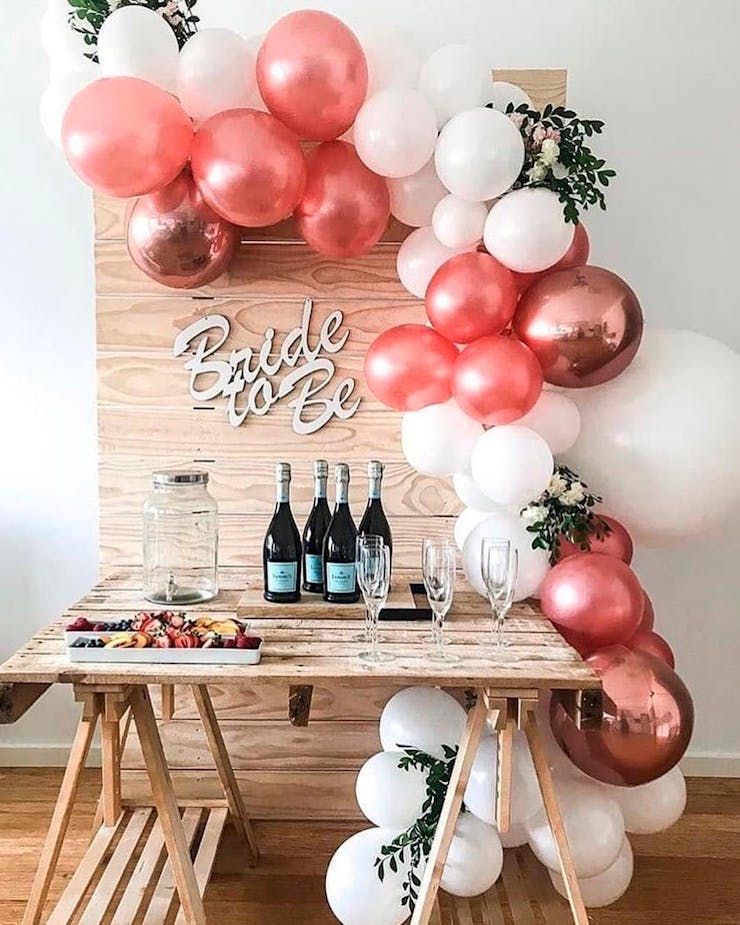 9. Go Green With A Garden Theme Bridal Shower Decoration
Want to have some fun with your girls in your beautiful garden? Celebrating your special moments in the garden can give you some fun-filled moments. Go with soft cushions and mat to make the décor look exclusive. Aromatic candles and wine glasses can be a great complement to the surreal surroundings.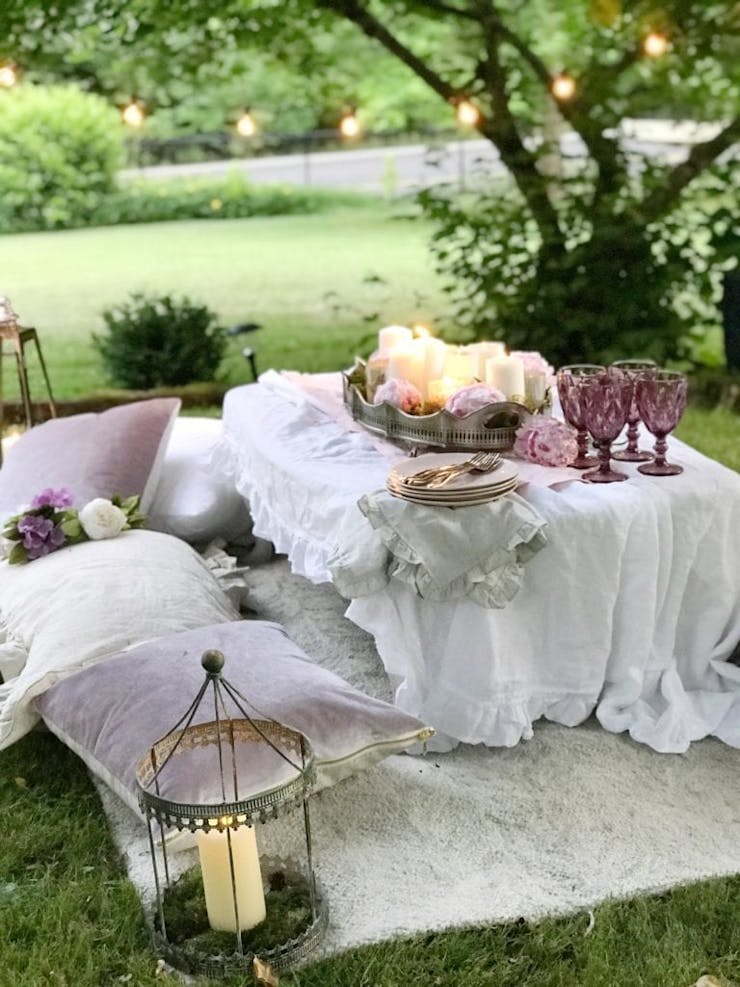 10. A Floral Backdrop Is The Most Enchanting Décor
Do you want to set up that creates a larger than a life effect? Flower wall décor is the most elegant bridal shower décor ideas that are in vogue. A lush green backdrop with DIY paper flowers can add a dreamy effect to the atmosphere. It can be a great option to click some mesmerizing pictures.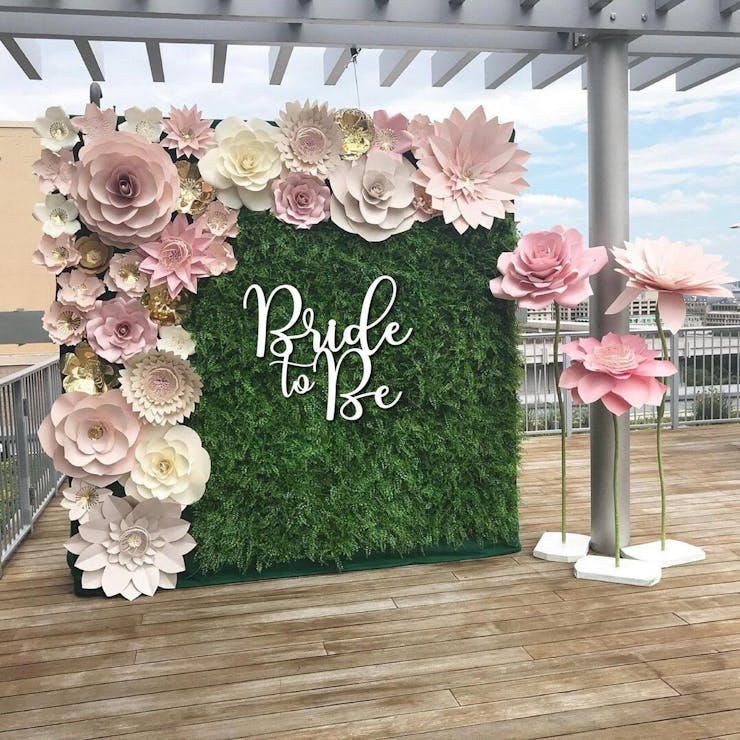 11. And How About Vintage Bridal Shower Theme Ideas
A vintage theme bridal shower decoration can give you a classic feel. The classic combination of wine glasses and monogram table cloth can add an old charm to your event area. Antique elements like wooden flower places are an easy option to display as party décor.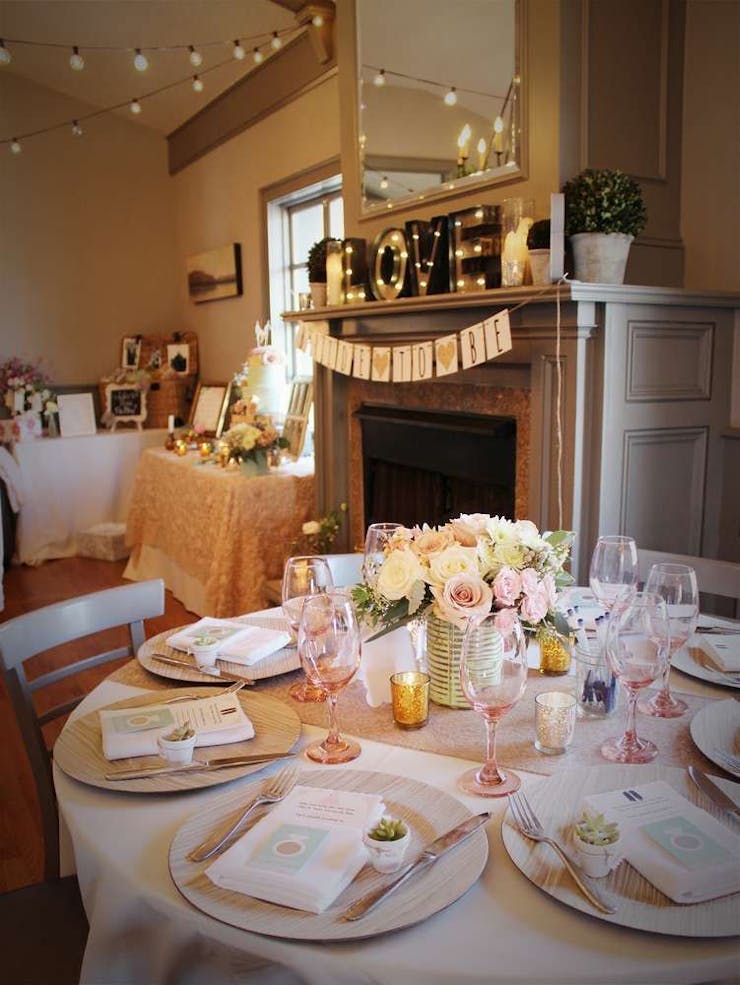 12. A Classic Tea Party Décor For A Regal Event
Having a room full of wedding guests can make the bride feel special. You can also plan a delightful tea party theme for your royal bridal shower. Inviting your guest to have some flavorful snacks with a cup of tea can make the event go grand and beautiful. Floral hanging installation can make the event delightful.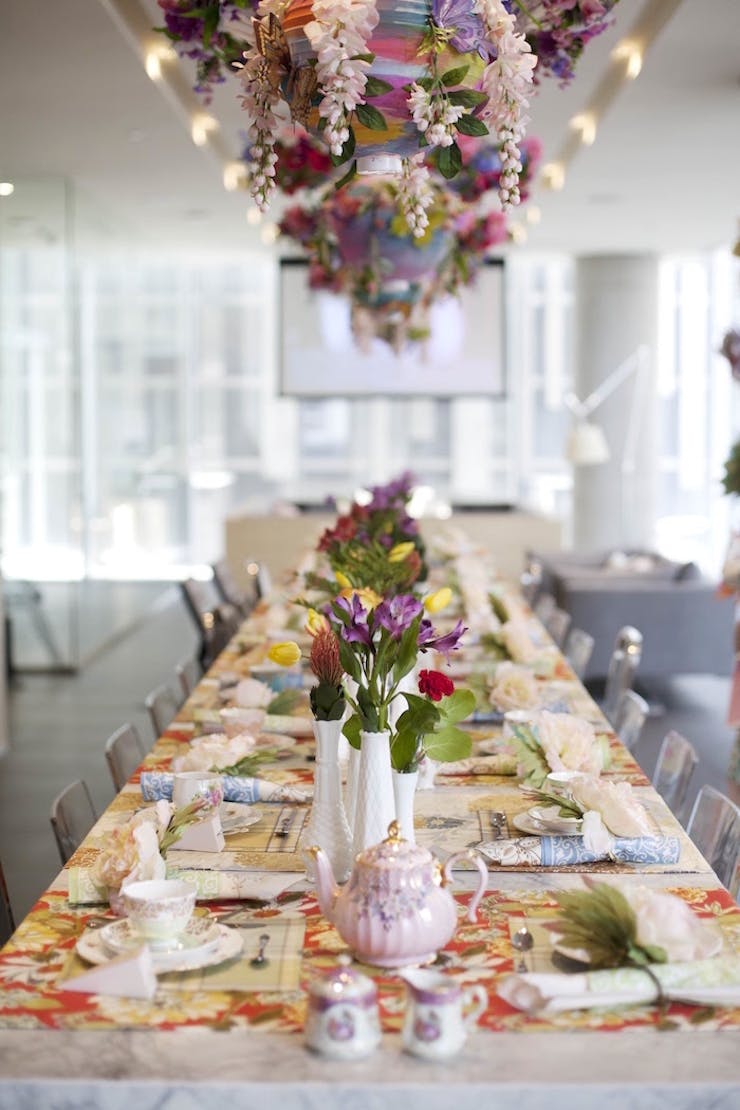 13. Make It A Super Fun Event With A Fiesta Theme Décor
An incredible fiesta theme bridal shower décor can add a magical appeal all around. Delicious candies, cocktails, and deserts can give everyone a delightful experience. A signature cocktail can bring a lot of joy to your loved ones.