Bengali weddings are all about joyful rituals, delicious food, and beautiful wedding attire. Bengali wedding rituals are such a delightful moment to watch. These age-old rituals are considered auspicious for the wedding couples and their families.
Bengali wedding totto has always been an important part of Bengali wedding rituals. The exchange of wedding gifts between two families is believed to bring good luck and harmony into the lives of a couple. It makes the relationship stronger and spreads happiness in the wedding home.
A Bengali totto tray includes various gift items which can be worn at weddings and can also be used in daily life. People often hire a professional Bengali wedding planner Kolkata to decorate the wedding trays.
If you are getting married soon, but don't know what a Bengali marriage totto list for bride contains, then read this blog. Here we have all the necessary items needed for this age-old wedding ritual.
1. Tatta Suchi
Let's start the Bengali marriage list items with one of its most important elements. The tatta is a decorative index of all the items that are presented to the bride as her wedding gifts. This index contains the names of each gift item along with its recipient. The Bengali tatta suchi comes in various designs and colors. You can also hire a budget wedding planner in Kolkata to take care of all your wedding decoration-related needs.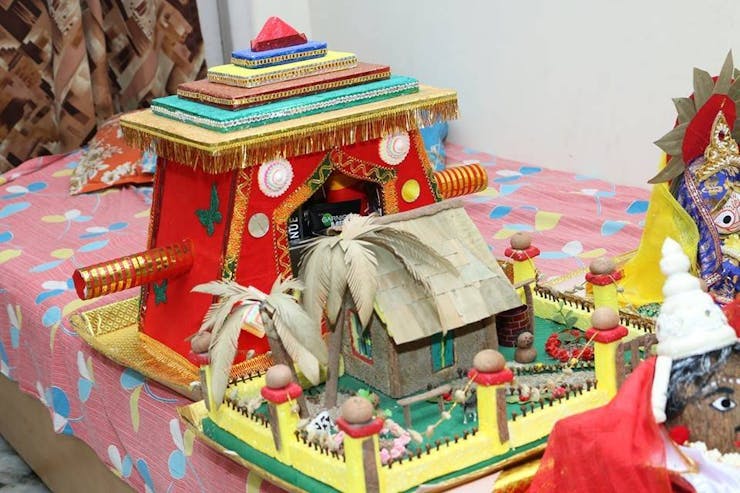 Recommended: Trending Bengali Wedding Decorations Ideas
2. Mishti
The joy of a traditional Bengali wedding starts with delicious Bengali sweets. Sending a delectable try of Bengali sweets is an age-old custom. The mouth-watering sweets are decorated in beautiful trays that make them look more appealing. This is a must-have item in the Bengali wedding tatta list.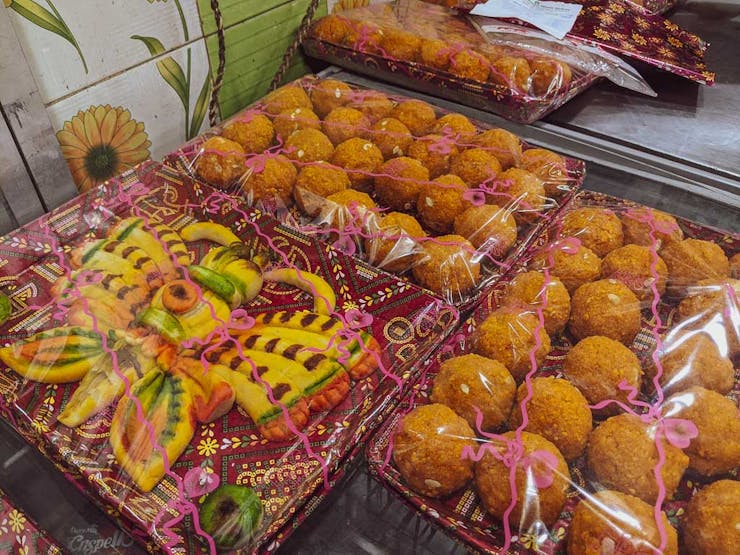 Must Read: The Most Unique Bengali Wedding Tatta List For Groom
3. Fish
Now this one is the most unique gift item that you will only see in a traditional Bengali marriage. A fresh rohu fish is bought home and decorated like a new bride. The fish is then placed on a decorative tray and sent to the bride's home. This is the most eye catchy kind of Bengali wedding tray decoration.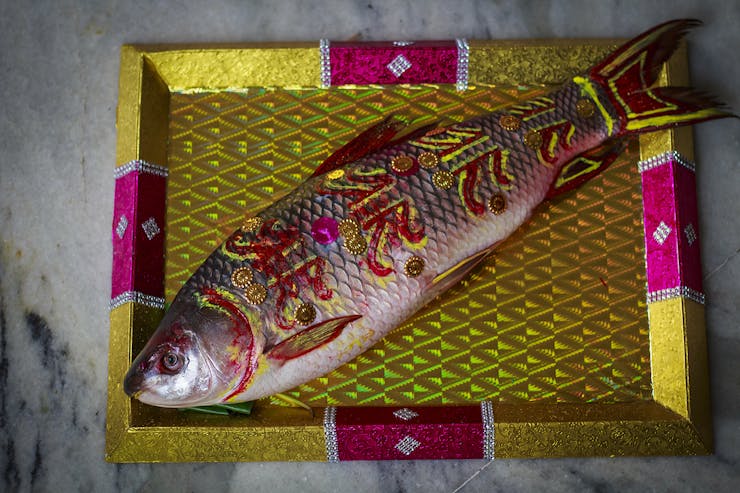 Also Read: Interesting Wedding Game Ideas For Guests To Twist Your D-day
4. Bridal Saree
This is the most important item in a Bengali marriage totto list. A beautiful Bengali bride in a luxurious wedding saree looks elegant and gorgeous. The groom's family sends her a pretty wedding saree that can be worn during the Bengali marriage rituals. This saree is also known as lojja bostro which is used as a veil of the bride after the Sindoor Daan ceremony.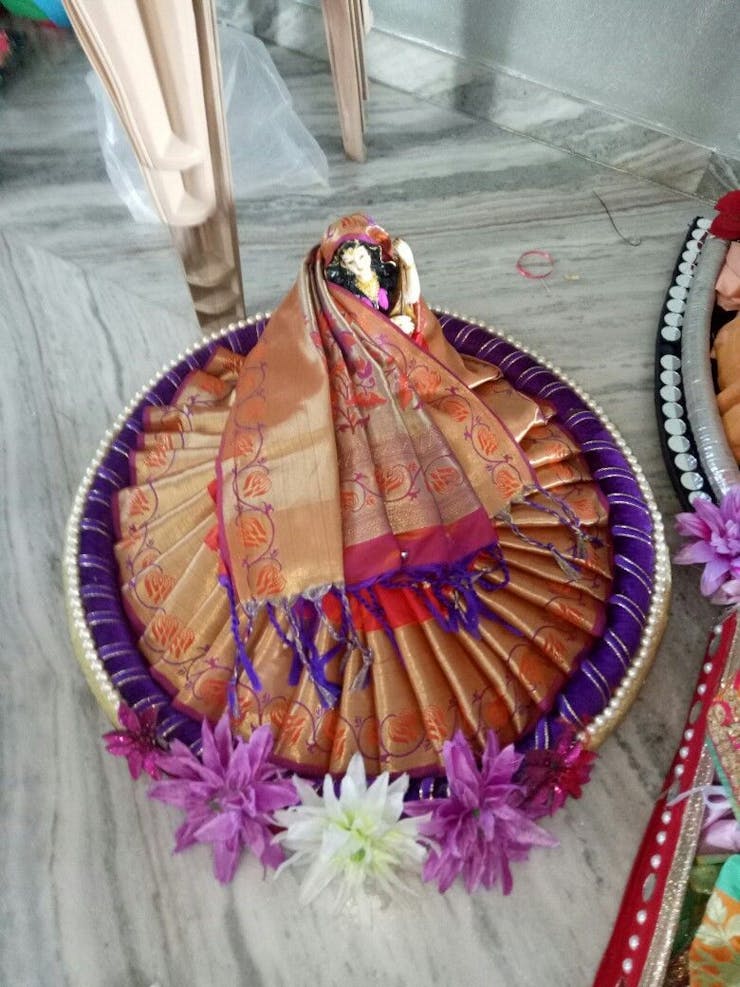 5. Gold Jewelry
Every Bengali bride has a special fascination for gold jewelry. It is believed that wearing gold jewelry on the wedding day brings prosperity to the house. This is the most expensive gift item that is included in the Bengali marriage list items. A gold jewelry set can complement the Bengali wedding dress of the bride and it can also be kept as an heirloom piece.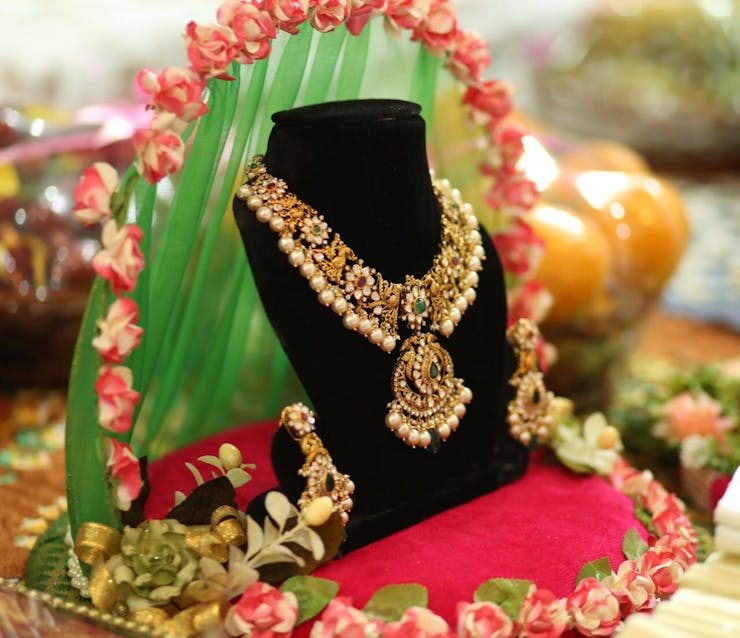 6. Cosmetics
Another useful item that every bride will surely love is a large tray of cosmetic items. Sending cosmetics in round or triangular trays is a popular Bengali wedding tray decoration ideas. The tray consists of all kinds of cosmetics that a bride needs in her daily life end to get ready for her wedding day.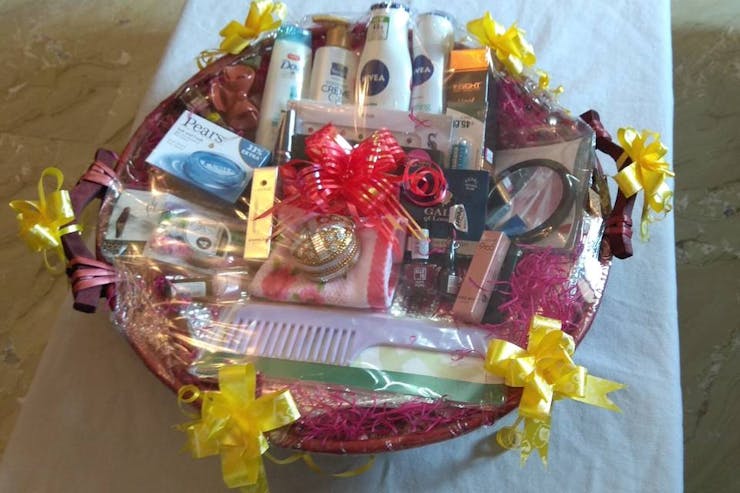 7. Sandals
Bridal shoes are an irrepressible gift item in the Bengali wedding list for a bride. The bridal shoes are sent separately in a decorative tray or gift pack. You can make use of artificial pearls and beads to add an extra touch of elegance to the Bengali biyer totto decoration.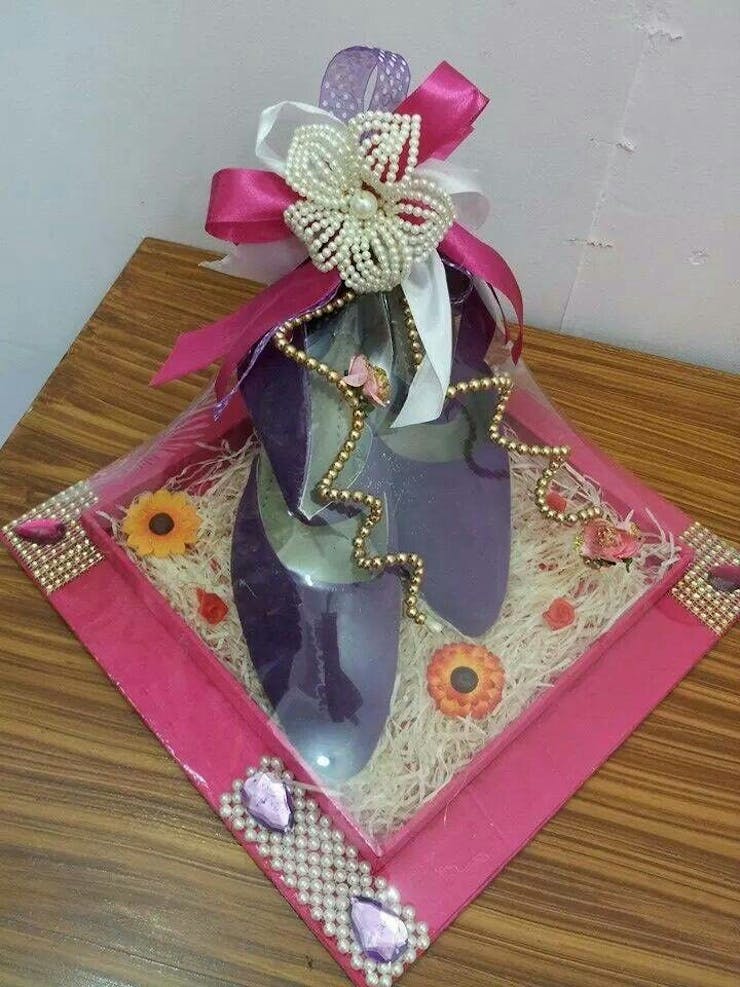 8. Handbags
This is one of the best gift items for a Bengali bride that she will adore. Brides love to carry stylish handbags along with them at their wedding events. It helps the brides to keep essential items inside it. Such wedding gift items can be decorated in glossy packing sheets. Handbags can also be sent along with bridal accessories and clothes.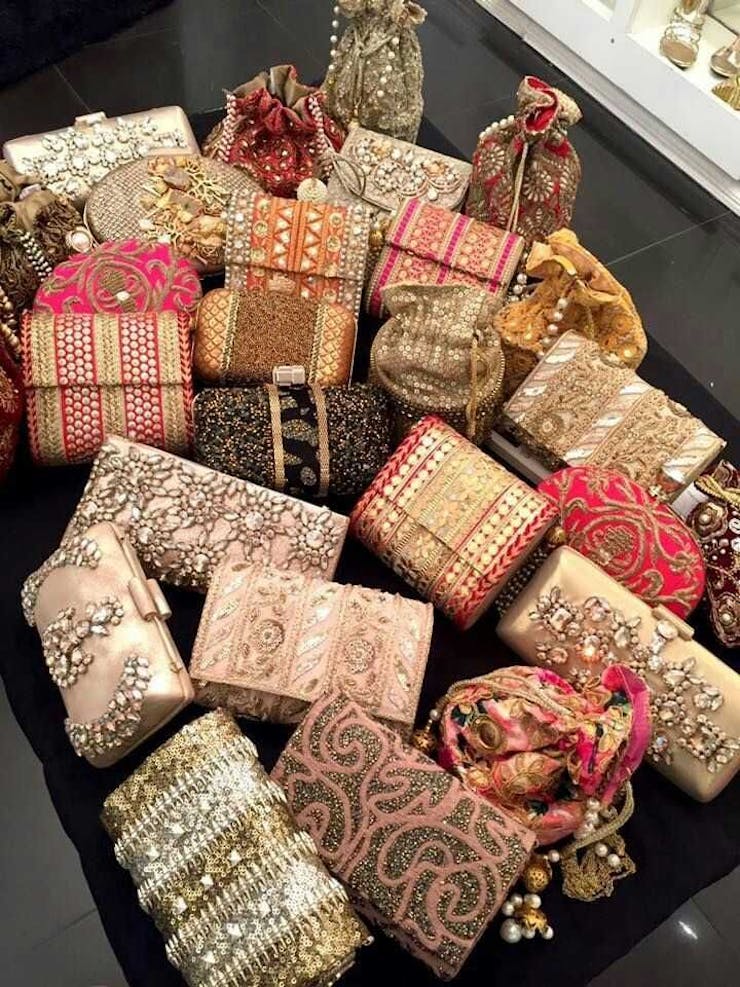 9. Perfume For Bride
A classic perfume is the top bridal accessory in the Bengali tatta suchi list. A wonderful perfume can leave an impression on wedding guests. It also provides a refreshing feel to the bride. Hence, adding this item to the bridal trousseau category is a great choice. You can easily find millions of fragrances at a reasonable cost.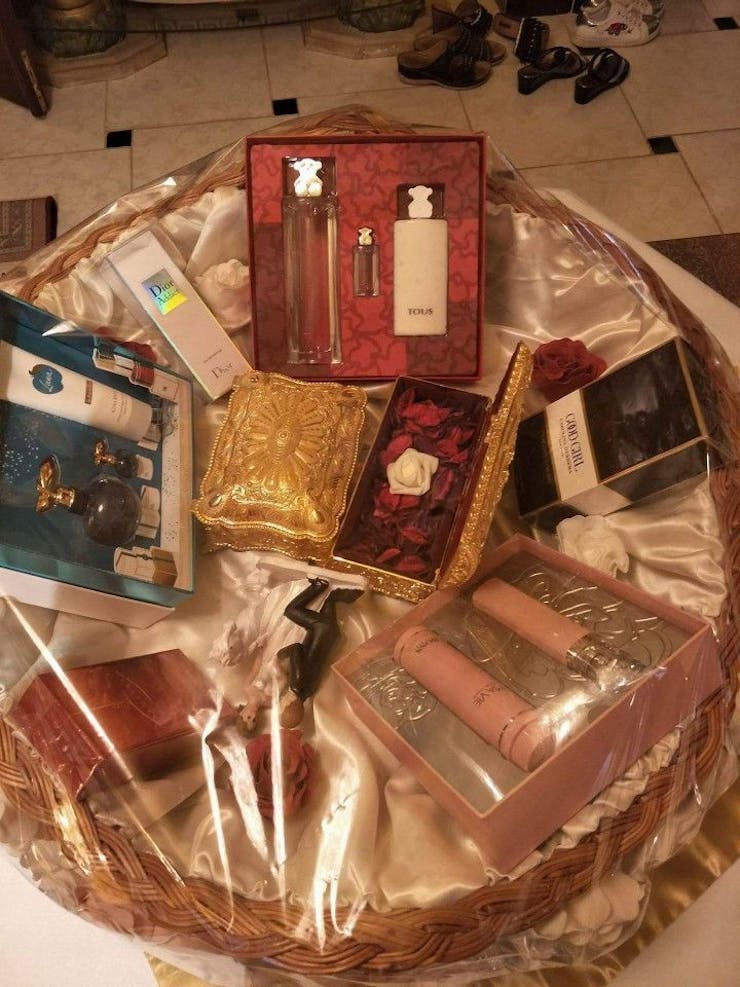 10. Dry Fruits
Giving dry fruits as a wedding gift is an age-old custom that is seen as a gesture of goodwill and prosperity. Giving Dry fruits to the bride is one kind of blessing from the groom's family side. It is believed that giving dry fruits to the bride signifies fertility in the marriage. You can take the help of a professional to get the best Bengali wedding tatta decoration ideas to design the best dry fruit gift pack.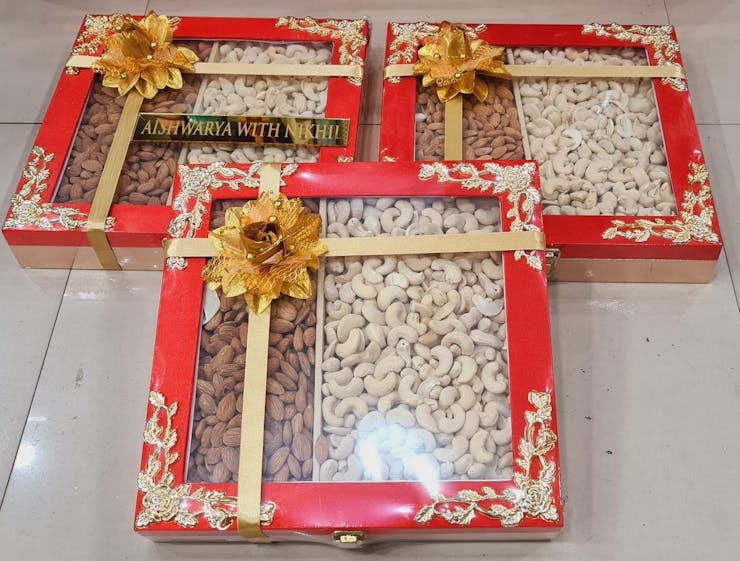 11. Fruits
Fruits are another gift item of a bridal totto suchi that cannot be missed. The groom's family sends fresh fruits to the bride's house in decorative baskets or trey. Fruits like apples, oranges, and bananas are often presented to the bride as a symbol of prosperity and fortune. This is one of the healthiest gift items that every bride must get during their pre-wedding event.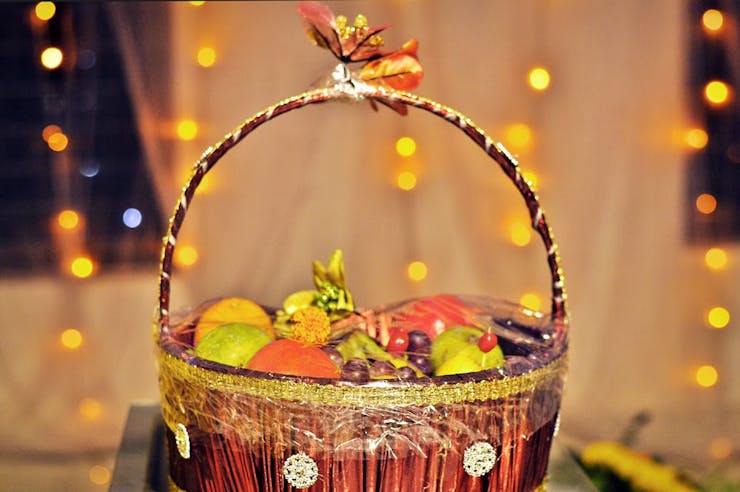 12. Earthen Lamps
A Bengali bridal tatta list also contains auspicious items like earthen lamps, betel leaves, and mustard oil. These things are needed to make the wedding an auspicious affair. Both the bride's and groom's family exchange these kinds of auspicious items to celebrate the sacred ceremony.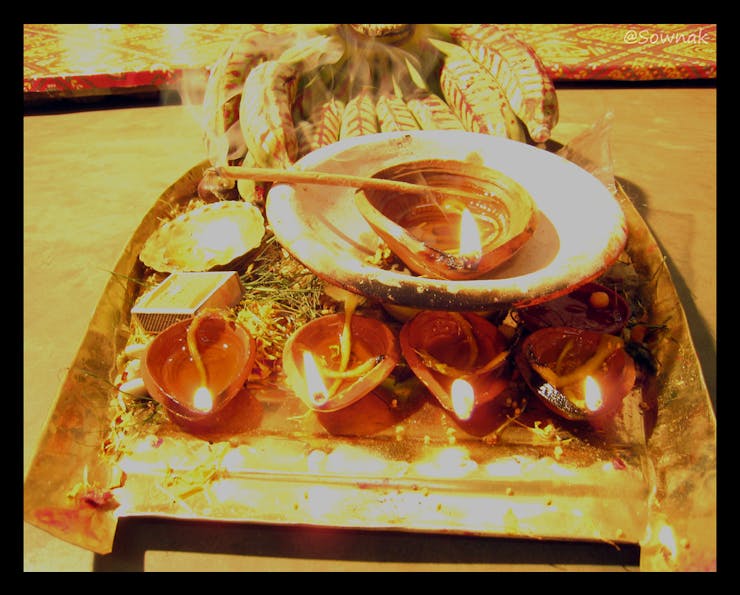 13. Snacks
A gift pack of snacks or chocolates can bring a beautiful smile to the face of a Bengali bride. This crunchy and tasty is liked by everyone in the house. This is an optional gift item in the Bengali wedding tatta list for brides that spread happiness all around.