Nowadays wedding games have become an important aspect of the wedding celebration. They provide super fun and entertainment for guests. While they also help to create a memorable experience for the bride and groom. Some games are played during the ceremony while others take place in special areas. These super exciting games help to keep guests entertained. It also provides a great opportunity for friends and family to get to know each other better. Wedding games help to keep the party atmosphere alive. And that's why couples are asking the wedding management company to organize such fun games. You can include anything from a quick game of truth or dare to an exciting tug of war. The best part is that guests love being part of such games and can't wait to play the next one.
Here we are sharing some most popular wedding game for guests that can add an extra element of fun and excitement to your big day.
1. Find The Wedding Ring
This Indian wedding game is an age-old ritual that adds a funny zest to the wedding. In this wedding game, the bride and groom together find their wedding ring in a vessel full of milk. It's truly fun to watch who finds the ring first.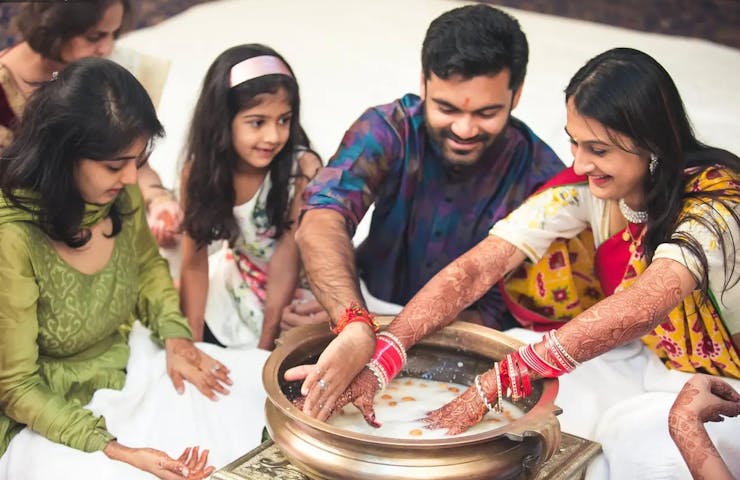 Recommended: 15 Awesome Cake Design Ideas For Your Engagement Ceremony
2. Saree Tying Competition
Saree tying competition is yet another fun way to watch how talented the men of the family are! Getting the male members on your sangeet stage to wear a saree will create a riot of laughter at your event. It is also super fun to watch how hard they are trying to tie the saree.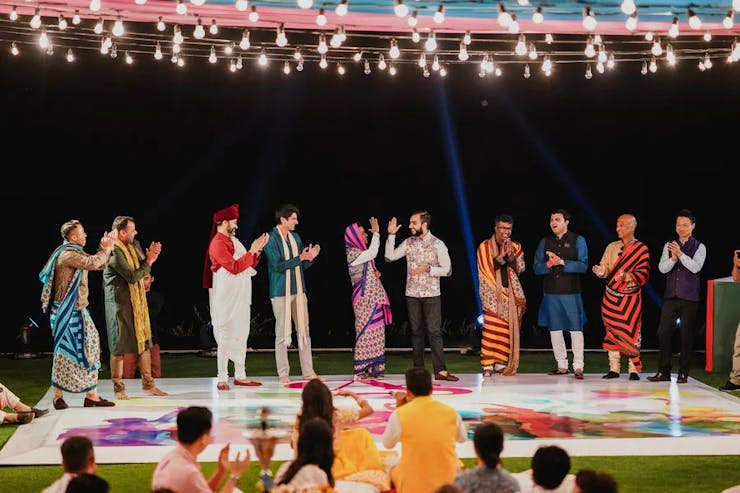 Must Read: Trending Pre Wedding Party Decoration Ideas In 2022
3. Jenga
This addictive block game adds a dose of fun to your pre-wedding event. A lawn Jenga is the most preferred wedding game at the mehndi ceremony. Jenga game is a unique way for a couple to understand the game of balance. Because this balance is very important for a healthy relationship.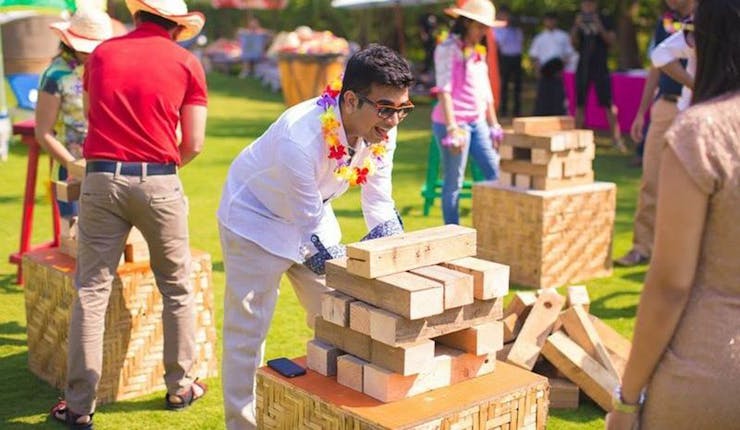 See More; Top 15 Trending Photobooth Ideas For Wedding
4. Snake And Ladder
Who hasn't played this indoor board game in their childhood? Add a unique twist to this classic game by hiring the best event management company kolkata. Because they can create a giant snake and ladder in the lawn area to ensure that your guests have a great time. This wonderful game can evoke memories of the good old days.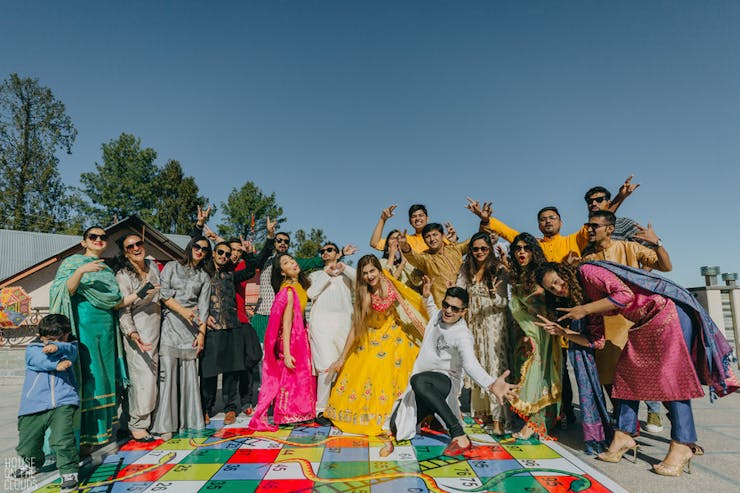 5. Ring Toss
Want to check who can make a perfect shot among your wedding guests? A ring toss game will help you to find out that. Usually seen at an Indian fair, this game is a perfect entertainer for the guest and family members. Ask your bengali wedding planner kolkata to incorporate stalls where this wedding game can be played. Give your guest a chance to toss the ring and win the targeted prize.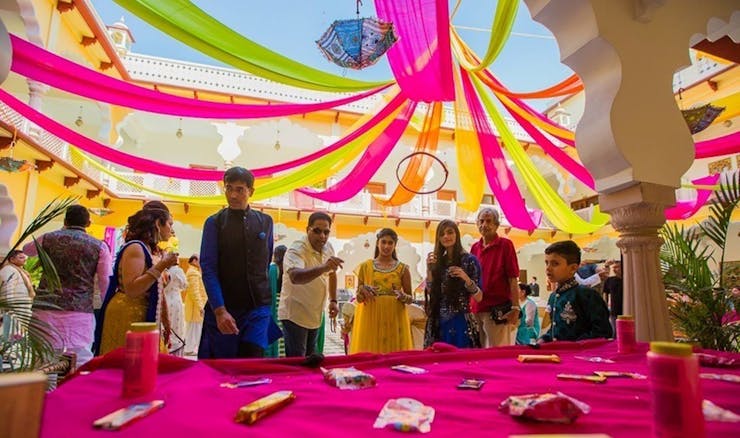 6. Pop The Balloon
This is a super fun Indian wedding party games that are perfect for a vibrant Haldi or mehndi ceremony. Colorful balloons always add festivity to a wedding event. You can place balloons on a wall and ask your guests to burst the balloon using a dart. Surprise your guest by keeping some gifts and prizes handy.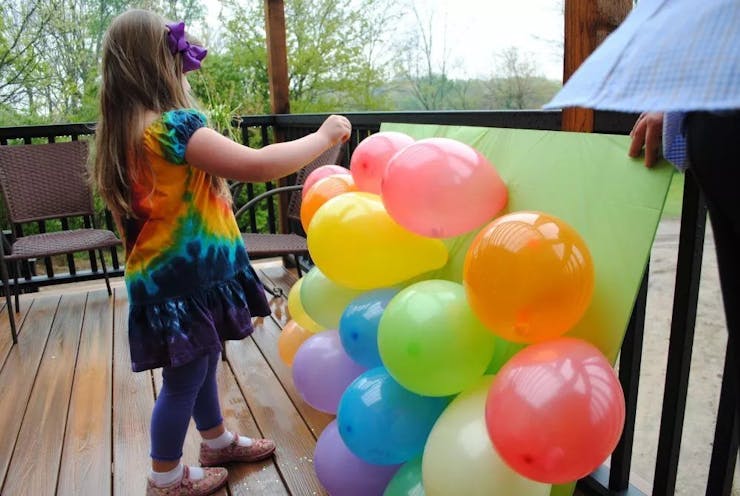 7. Shoe Game
The shoe game is gaining immense popularity as one of the best wedding receptions games. In this game, the bride and groom have to sit on two opposite chairs. After which both of them exchange each other wedding shoes. This game begins by asking questions to the couple that they need to answer by raising their shoe. The person with the maximum right answer wins this exciting wedding game.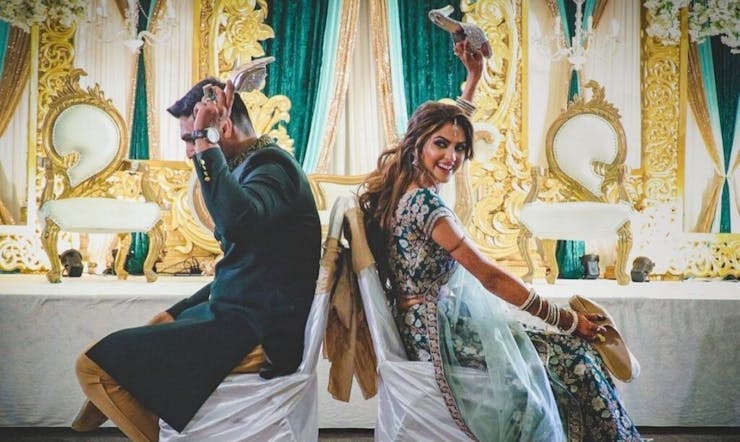 8. Cricket Match
A cricket match is another super fun idea to enjoy your wedding festivity. Celebrities like Priyanka Chopra have organized a Cricket match at her mehndi ceremony. There is no denying that this is one of the most popular games for wedding. So if you are planning a destination wedding at a beautiful resort then you can go for a homely cricket match.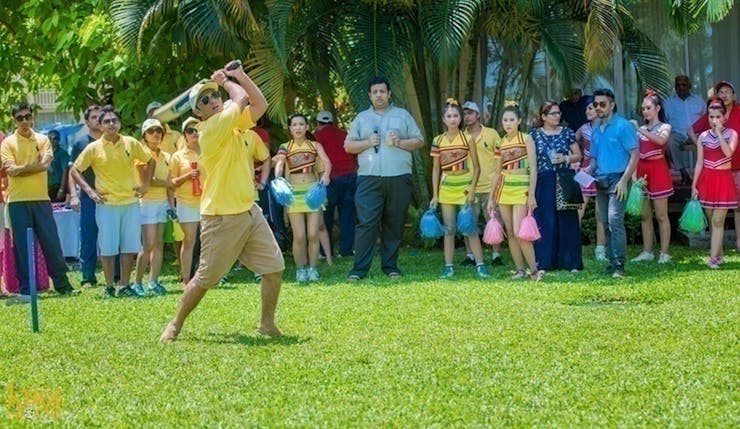 9. Tug Of War
Tug of war is another fun-filled wedding party games that can be played in a group. You can divide the bride's squad and the groom's squad into two different groups. You will need a rope to begin this game. All you need to do is pull the rope with full energy on your side. To make it more interesting you can award the winning team with exciting prizes and gifts.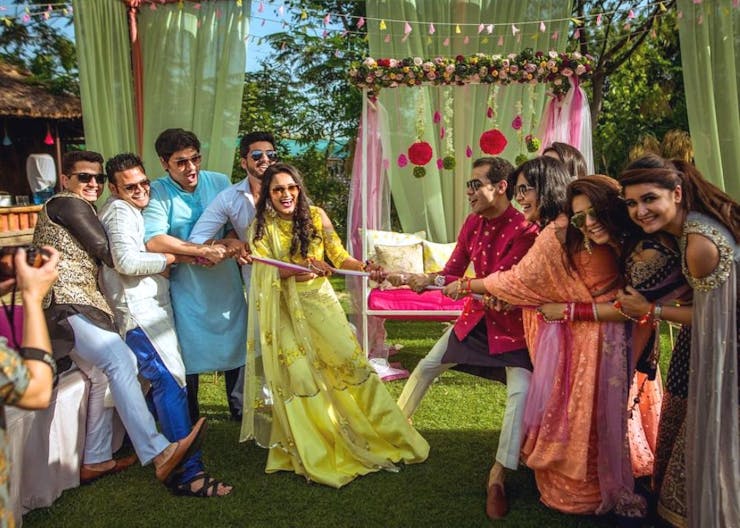 10. Antakshari
This is one of the most amusing wedding games for family. It allows your family member to sing their heart out. We have seen this iconic game in popular Bollywood movies like Hum Aap Ke Hai Kaun also. Such wedding games can make the whole environment joyous and beautiful.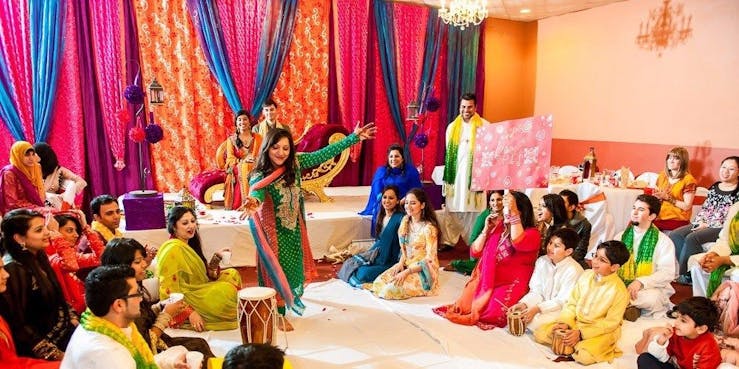 11. Musical Chair
Here come another entertaining Indian wedding games for guests. The game begins with music when people move around the chairs in circular patterns. Everyone has to move around the chair till the music runs. As soon as the music stops everyone needs to sit on a chair. The person who manages to stay in the game till the end becomes the winner of the game.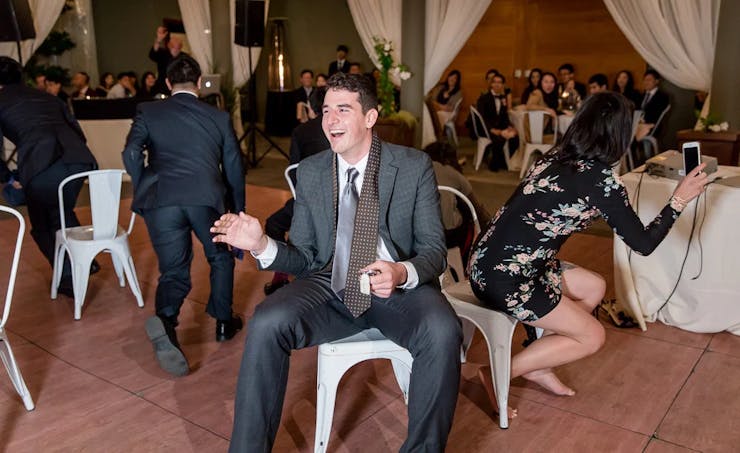 12. Hopscotch
This classic game brings back the memory of our childhood. It always stays one of the favorite games on wedding games list. Surprise your wedding guest by arranging this game at the fun part of your mehndi ceremony. It will allow them to re-live their good olden days once again.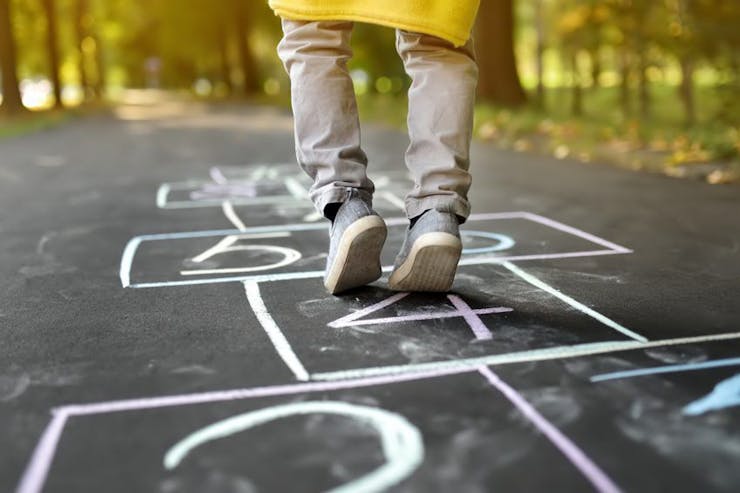 13. Who's The Biggest Foodie
Do you want to discover who is the most food-loving person among your family member and guests? What's better than arranging a food competition at your wedding event. You can keep a stall of some delicious Bengali wedding food or snacks to induce immense fun at your party. Make sure to arrange some exciting prizes for the winner at your wedding event. This is one of the best Indian wedding games to play at your wedding ceremony.