When two people get engaged, it's a time for a big celebration. An engagement ceremony begins their wedding journey. Friends and family come together to mark the happy events with a grand party. An engagement ceremony is a one-time affair that demands a joyous and big celebration. But what is a wedding celebration that doesn't include a soft and delicious cake? However, a cake-cutting ceremony is a new trend in our cultural country. Earlier, Indians used to celebrate this event in a homely way with Indian sweets and cuisines. But have you ever thought about why we celebrate engagements with cake? Because a piece of luscious cake is considered a symbol of joy and love. This is why European creamy baking has eventually become a popular way to mark a happy occasion.
To plan a memorable wedding event you need to look for the best wedding planner in kolkata. They can help you to decorate your venue and decide on a super delicious cake for you.
Keeping the latest trend in mind we have enlisted here 15 drool-worthy cake ideas for engagement. Each of these engagement cakes is unique in design and draws everyone's attention. So, what are you waiting for? Scroll down the list and save the perfect cake ideas for engagement.
1. Beautiful Floral Cake Ideas For Engagement
Floral cakes are in vogue due to their beautiful designs. The soft and creamy flowers can make a classic delicacy look even more elegant. A single-tier floral cake with a golden leaf design is both beautiful and delicious. Dainty pearls inside the flowers is giving this cake a delightful appeal.
Recommended: Top 13 Ring Ceremony Decoration Ideas – Events Gyani
2. A Personalized Engagement Cakes
Looking for a cake design that looks captivating enough to get clicked? then pick a personalized engagement cake. This semi-frosted cake with floral detailing is a superstar of the latest weddings. Book an event management company kolkata to celebrate your engagement with a scrumptious cake.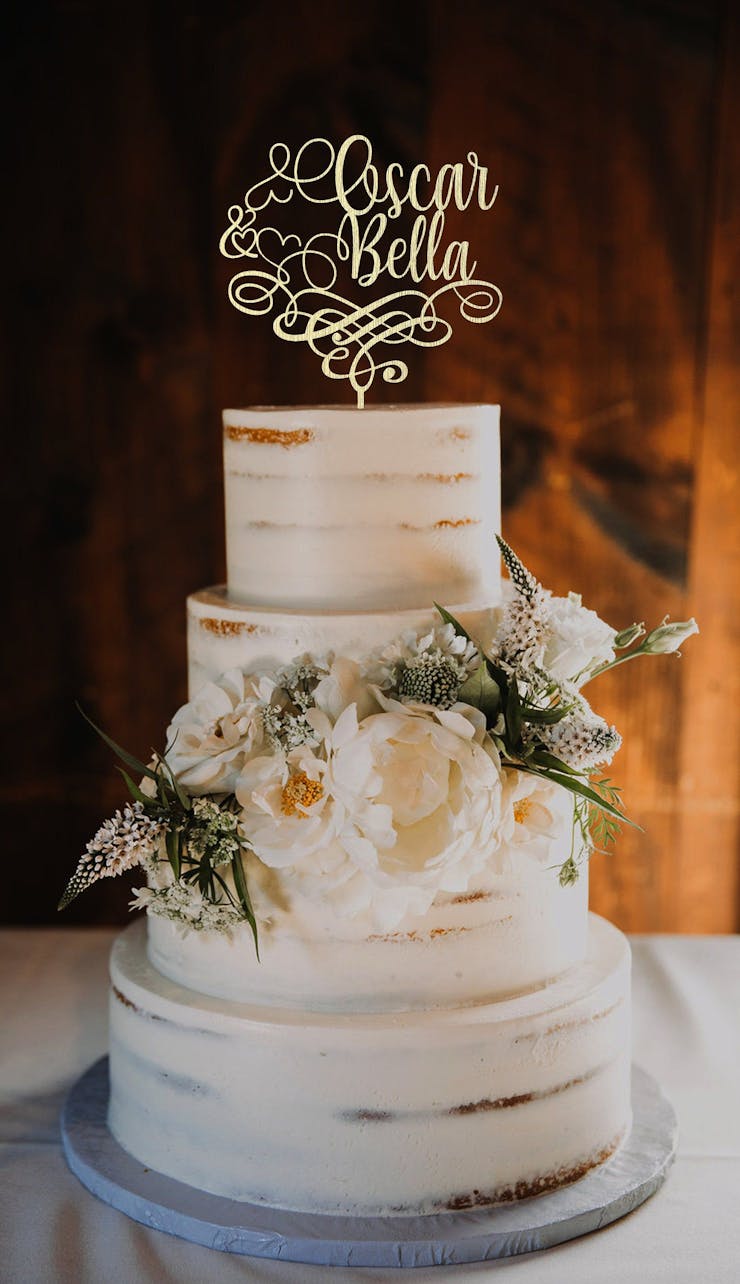 Also check: 13 Latest Engagement Stage Decoration Ideas In 2022
3. Unique Square Tier Cakes
While looking for unique engagement cake ideas, we stumbled upon this creative masterpiece! This square-tier cake design looks spectacular. This stunning cake with purple flower detailing is the epitome of finesse. This beautiful cake is a perfect match for an Indian ethnic outfit in a purple shade.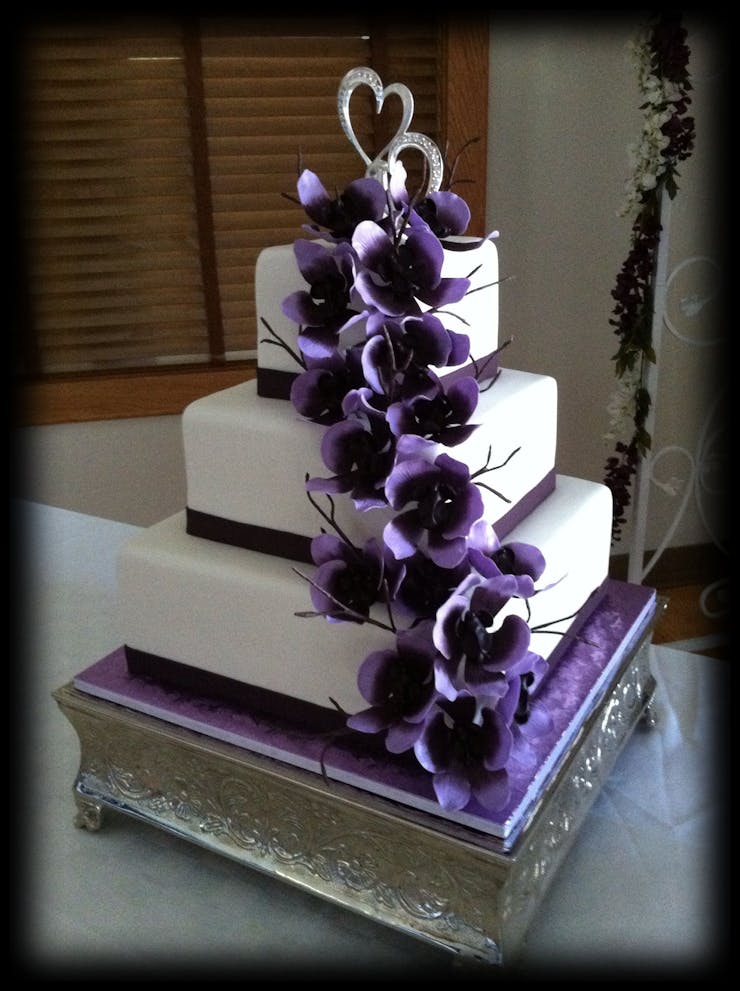 See More: Trending Engagement Ring Designs For The Timeless Bride [2022]
4. Small & Single Cake Ideas For Engagement
This single mini cake in a charming black hue is sure to add beauty and taste to your wedding celebration. If you aren't a big fan of large three-tier cakes, then you can try this one. This single serving cakes for engagement adds a bundle of cuteness to your party. A love proposal with heart shape balloon carved on this cake gives it a simple yet edgy look.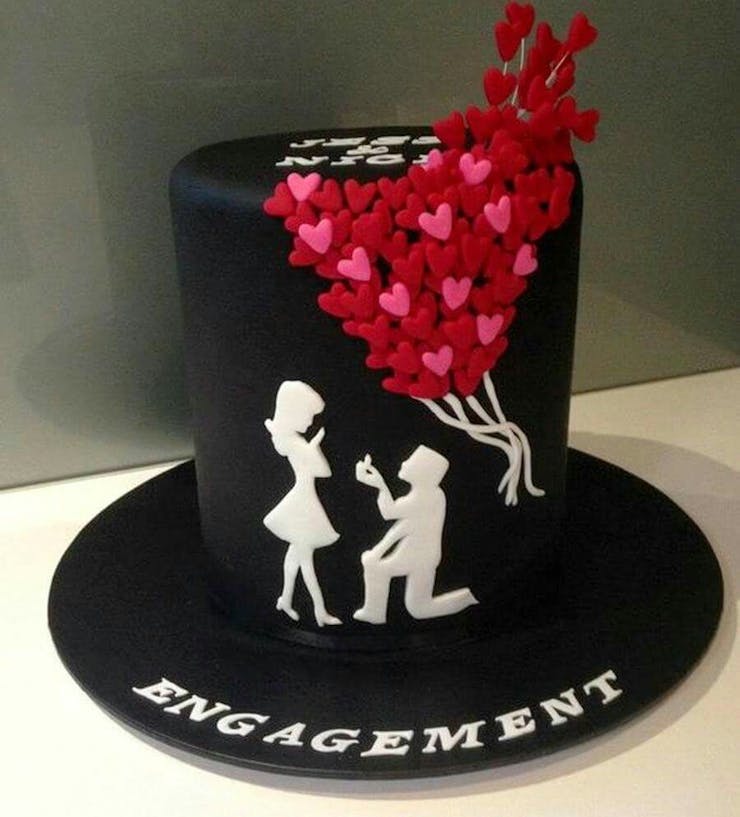 5. Mesmerizing Watercolor Cakes
What about adding a pop of color to your engagement cake? This watercolor cake looks so pretty, that you will feel twice to cut this piece of creative work. The use of different shades is perfect for a fun beach event. Floral toppings on the cake will add more beauty to it.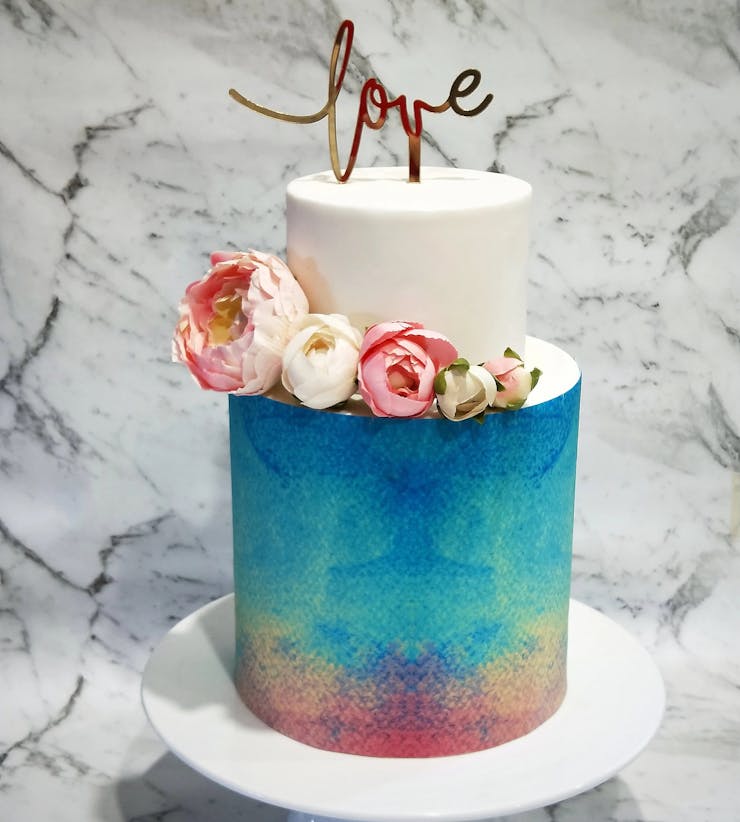 6. Charming Ruffle Cakes
One of the classiest-looking engagement cake design is a ruffle cake. The floral decoration of this cake gives this dessert an ideal dreamy look. This engagement cake is the perfect choice for your fairy-tale theme wedding. Moreover, it will also complement your ruffle lehenga very well.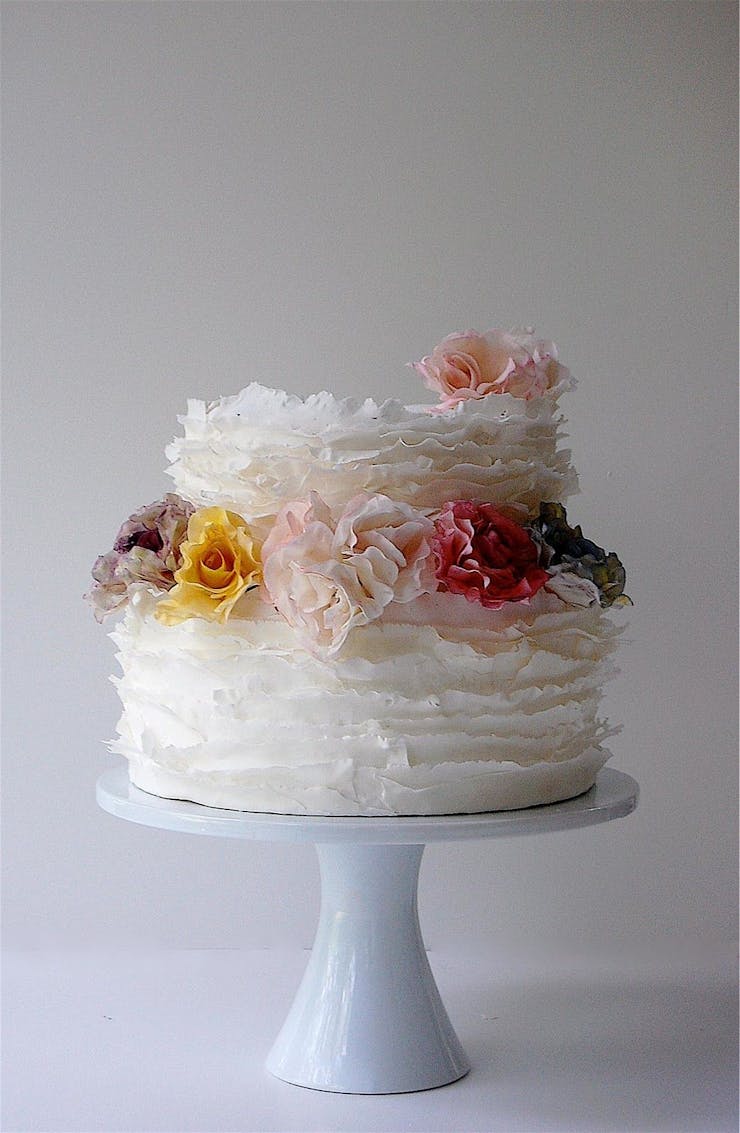 7. Edible Flowers On Engagement Cake
Now this one is an inspirational cake for a romantic theme engagement ceremony. This romantic engagement theme cake made from edible real flowers looks appealing. The fresh flowers pressed in butter is giving this cake a three-dimensional look. Such a beautiful piece of cake would be an ideal choice for a garden-themed engagement event.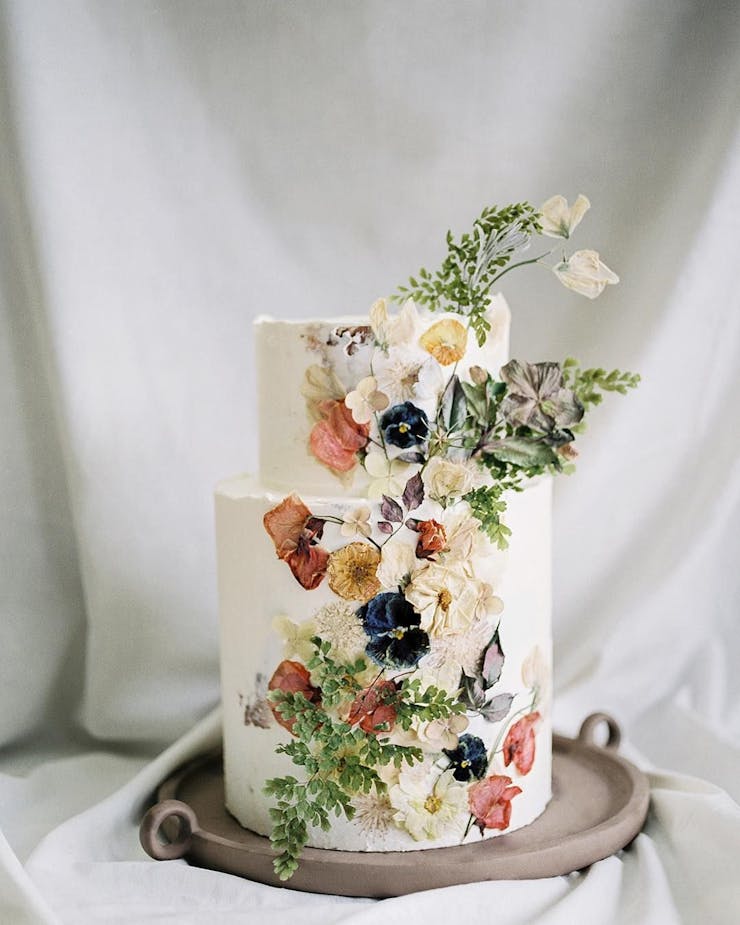 8. Say Yes To White Cakes
For the next entry on our delicious cake list, we have this elegant-looking white and gold cake. This floral furnished heart cake in gold and white hue is an excellent choice for your royal wedding. This gold cake for the engagement ceremony adds a sophisticated touch to your event.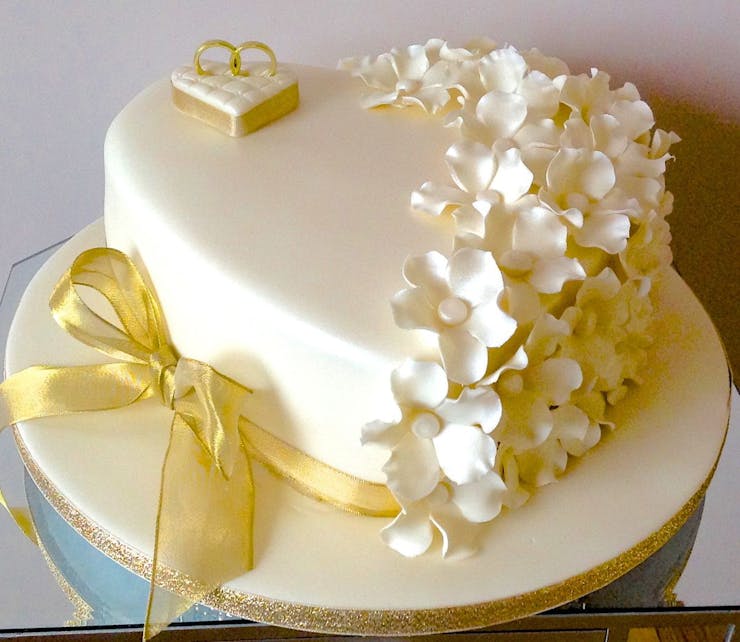 9. She Said Yes Cakes
Another big trend that is making big news in the wedding cake industry is the "She said yes" cake designs. Here we have the prettiest cupcakes to add a luxurious touch to your engagement event. The "She said yes" cakes are the simple engagement cakes we have spotted in the latest Indian weddings.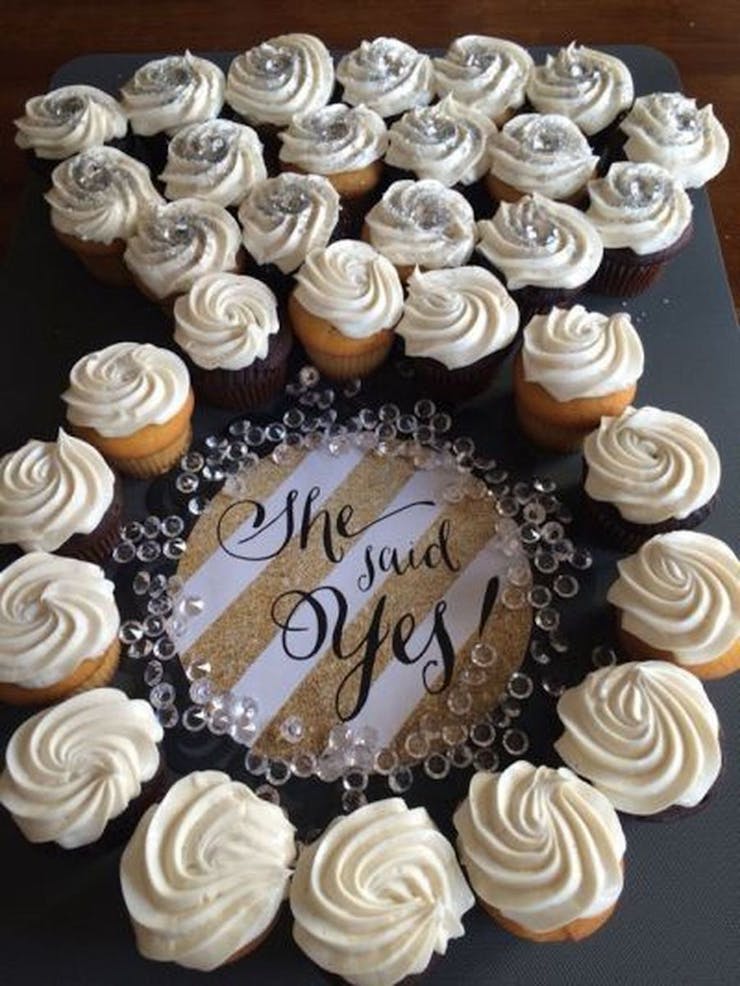 10. Add A Hint Of Glitter To Cake
This magnificent three-tier gold cake looks appealing to the eye. The beautiful texture of this gold cake would become the center of attraction in your event. This awe-inspiring engagement cake is something that adds more charm to your exquisite wedding event décor.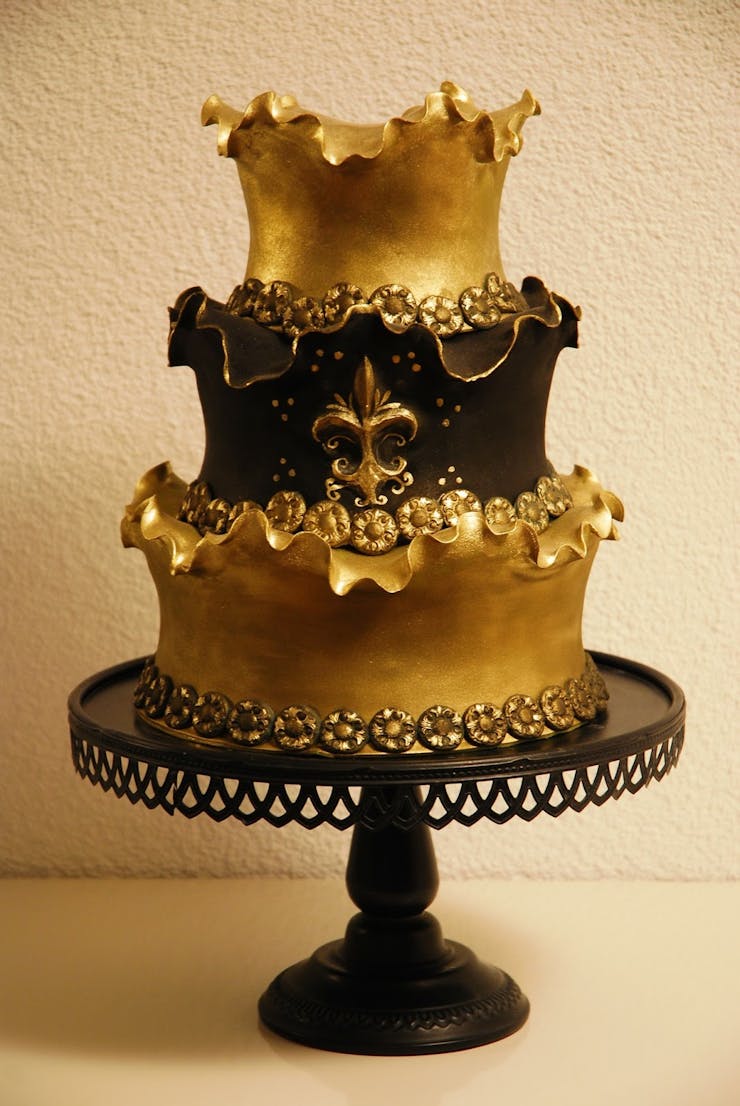 11. Mini Cupcakes
How about adding a wow factor to your engagement ceremony? These super-delicious cupcakes offer a taste of heaven when put in the mouth. The spongy and creamy texture of this mini cake is easy to handle. Their awesome design and flavors make it a fabulous choice for wedding celebrations.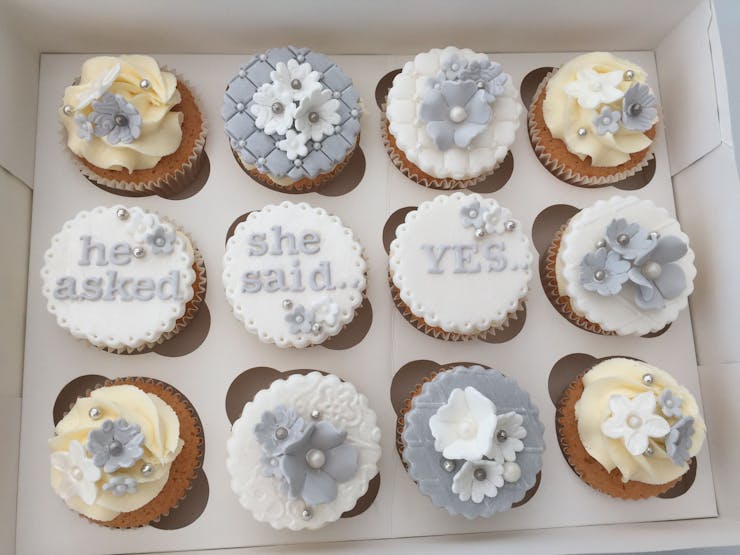 12. Engaged Forever Cakes
This graceful cake with an engagement topper looks so beautiful. Using an engagement party topper is a fabulous way to show your relationship goals to the world. This kind of unique engagement cake design makes a statement on your special event. The pretty white flower decoration is taking this elegant cake design to the next level.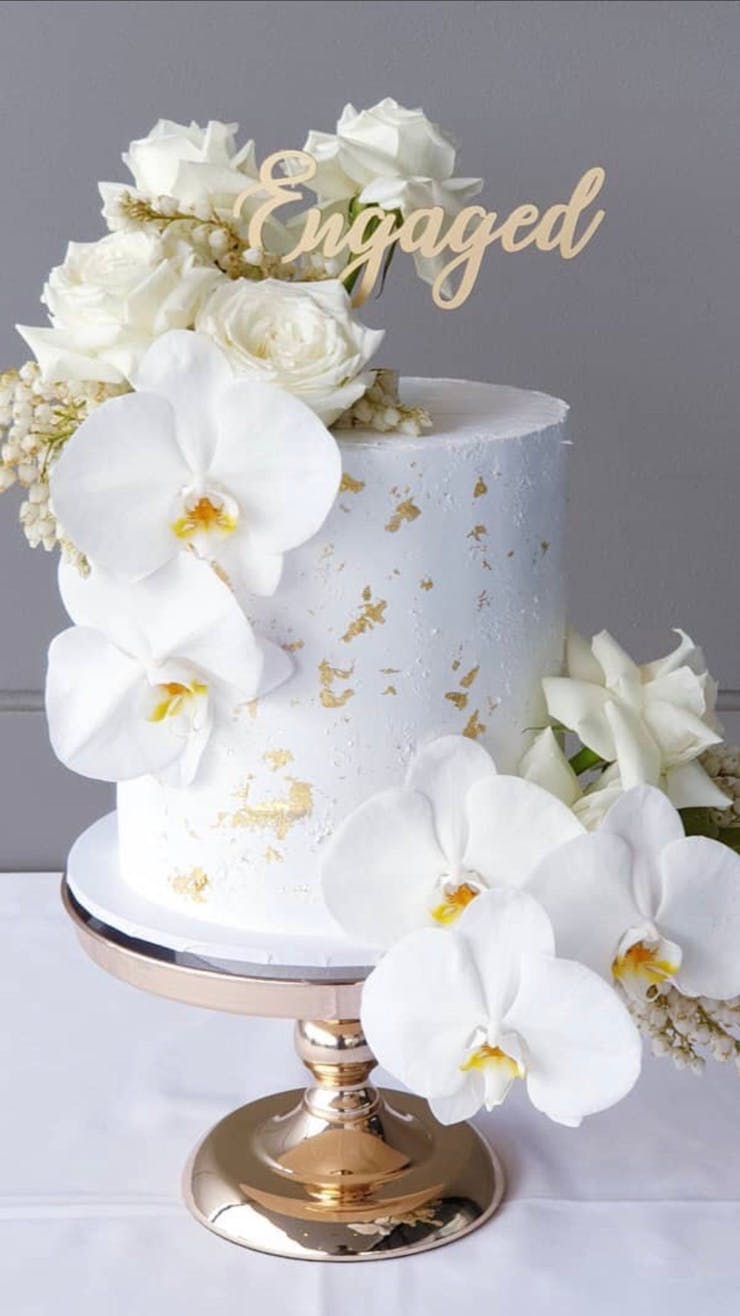 13. Stylish Ring Cakes
This ring cake is the perfect show stopper for your ring ceremony. We all have spotted engagement cakes with ring many times. But there is something special about this beautiful cake. This whole engagement cake designed in a ring shape looks breathtaking.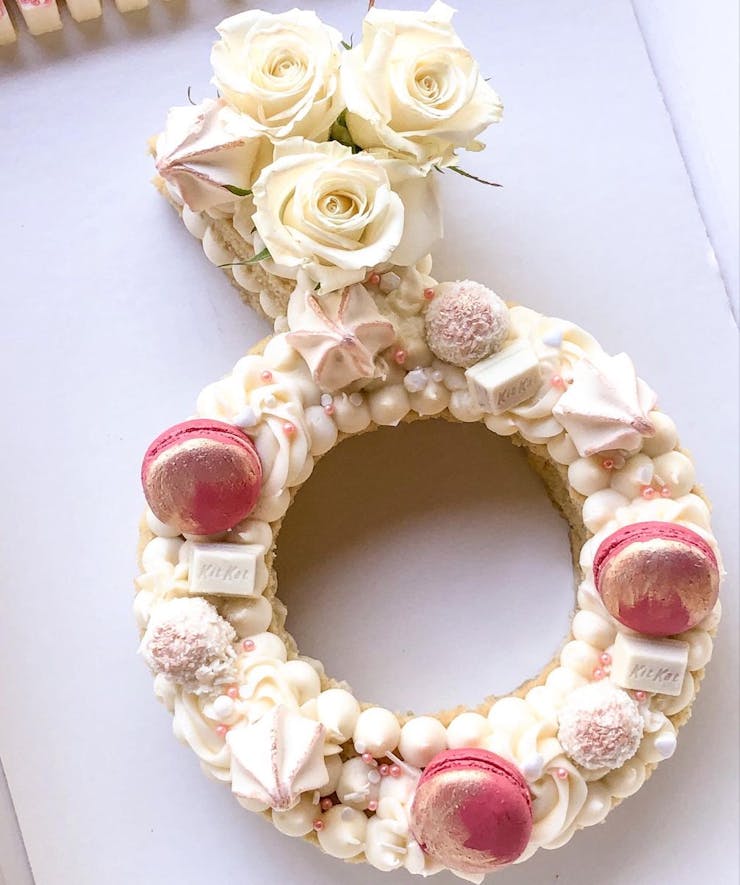 14. Romantic Heart Cakes
We find it difficult to ignore this heart shape cake. The captivating design of this strawberry flavor heart cake will make your guest happier. This is a trendy appetizer that adds a romantic feel to your engagement ceremony.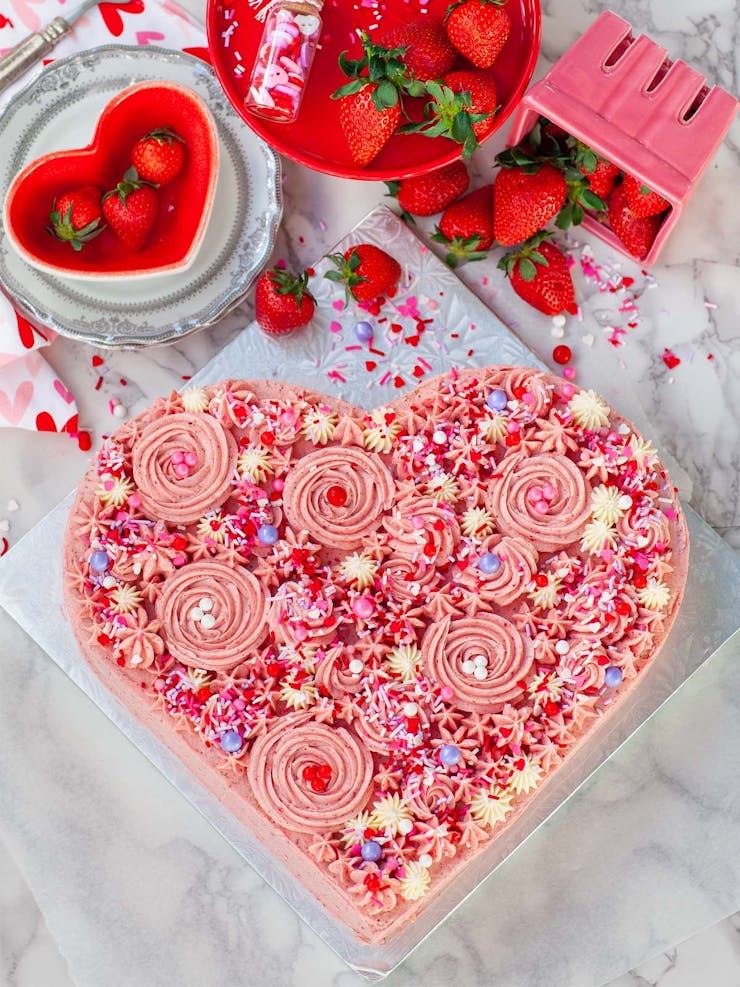 15. Classic Two-Tier Cakes
This 2 tier engagement cake is a perfect choice for the romantic couple. The quirky design of this engagement cake is the best option to tell the world your love story. The mini heart topping makes this cake design even more adorable.