A wedding is a luxurious festival in a cultural country like India. Choosing the right wedding decorator can make your day run more smoothly. An experienced wedding decorator plays an important role in selecting the right setting and ambiance for a grand wedding. They will make sure to work on a specific theme to make your wedding an unforgettable event. Their creative skills can help you plan a galley-worthy event. Planning a wedding in the city of joy comes with the extra pressure of adding a modern twist wedding. The sheer grandeur of a Bengali cultural wedding is so huge that you need the best wedding planner in Kolkata to make the magic happen.
But always try to look for a wedding planner who fits your budget and also has a good reputation. We know that choosing a budget wedding planner in Kolkata can be a very tricky task. Don't worry. We have curated a list of top wedding decorators in Kolkata who are famous for creating unique wedding experiences.
1. Events Gyani
Events Gyani is one of the best wedding decorators in Kolkata. They have been offering amazing wedding planning services since 2015. Their unique approach to wedding planning can fill any event full of fun and fantasy. This event management company Kolkata carves out intricate details with delightful decorations. They are perfect for planning a larger-than-life wedding celebration in Kolkata.

Recommended: 16+ Must Needed Bengali Wedding Planning Tips
2. New Jugnu Decorators
New Jugnu Decorators is a well-known name in Kolkata's wedding industry. Their dedicated team can transform your dream into reality. They design a mesmerizing set up to leave a great impression on people's minds. They offer lighting and stage decoration for all your pre-wedding and post-wedding events.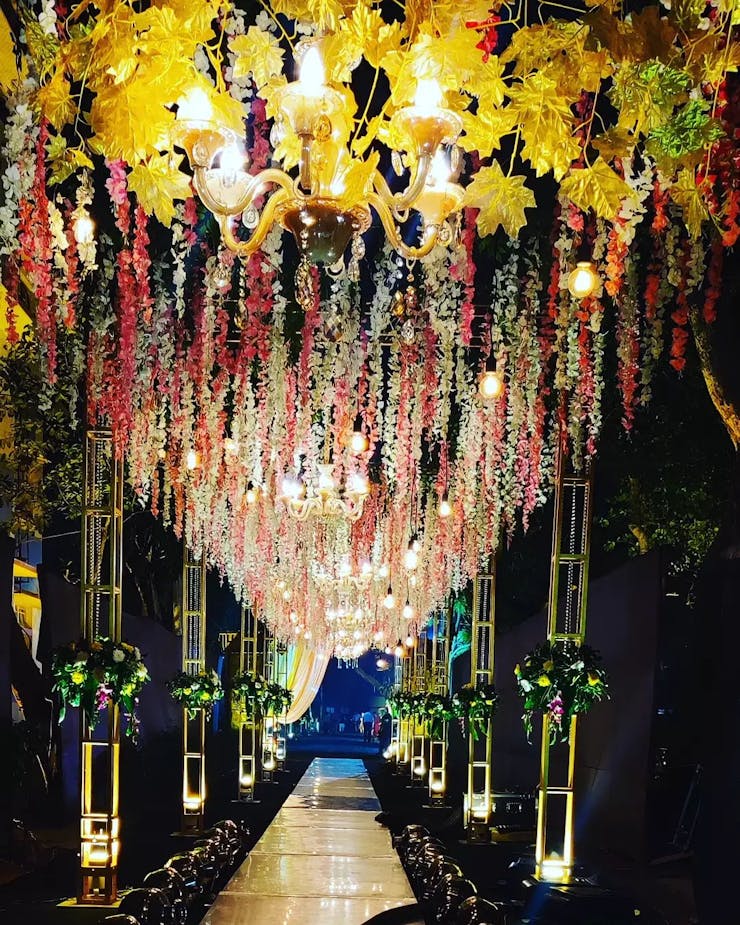 Must Read: Trending Open Mandap Decoration For Upcoming Weddings
3. Viola Flowers
Viola flowers events decorators are famous for their unique approach to wedding planning. They plan every event with sheer perfection and extra care. They can provide a magical image to your wedding decoration. Viola Flowers offer services like wedding decoration, entertainment, catering service, and much more.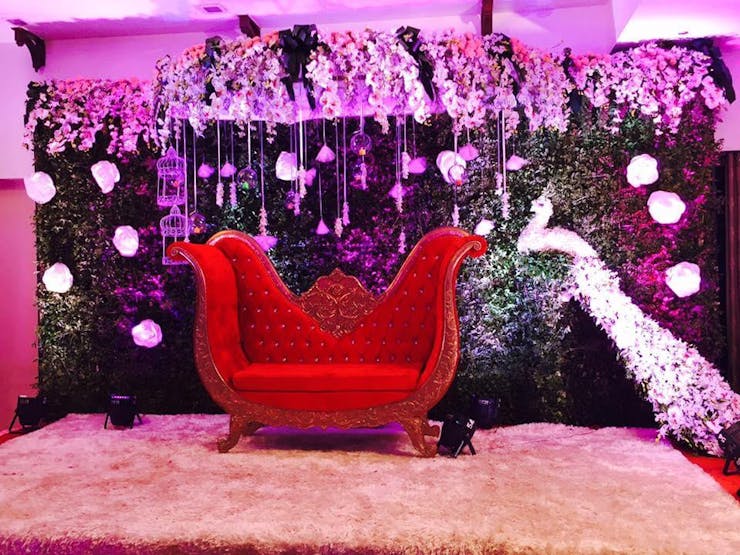 4. Jaiswal Event Planner & Caterer
If you are looking for a theme-based wedding decorator in the city then you must hire them. The decorations and designs made by the Jaiswal event planner can turn your simple venue into a royal wedding setup. Their innovative approach to floral décor can make your day an unforgettable one.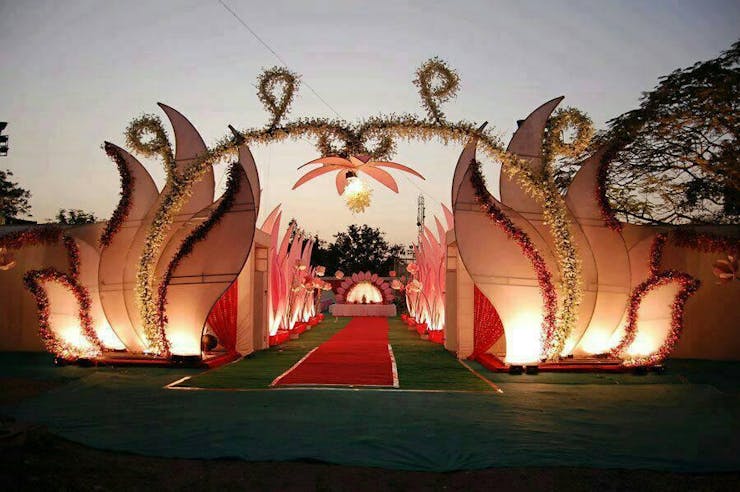 5. Asparagus Wedding And Event Decorators
Asparagus is a team of professional wedding planners who plan luxurious weddings. They offer different packages as per the requirements of their clients. Their services include wedding decoration, lighting, food, and beverages.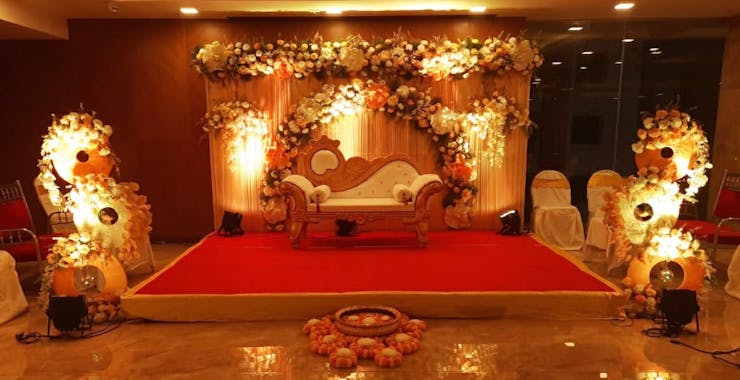 6. Artageous
Artageous is a renowned wedding planner who offers a range of wedding planning services. Their customized décor solutions are innovative and beyond imagination. Their eye catchy décor and unique themes are the major highlights of a grand Indian wedding.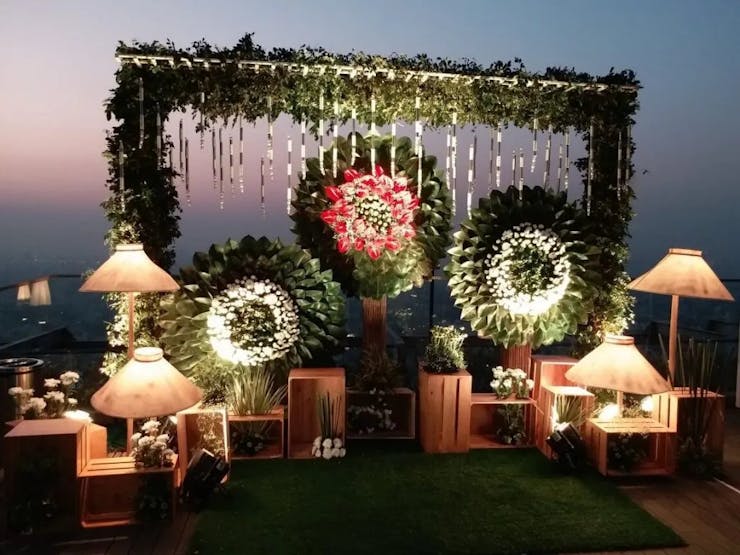 7. Acoustic Event Planner
Accoustic event planner is a one-stop solution for modern wedding planning. Their talented professionals can give you an exceptional wedding experience. They specialize in services like wedding decoration, floral installation, lighting, and much more.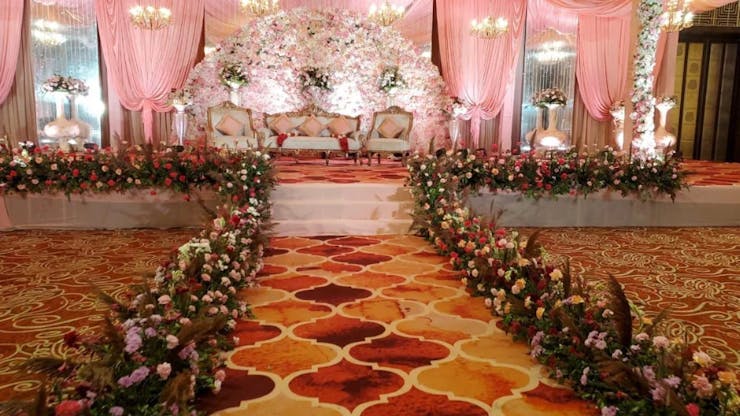 8. Innovent
Innovent wedding planner uses a creative approach to create a mesmerizing wedding experience. They can plan the wedding venue in the most attractive manner that will leave your guest speechless. Their affordable packages can meet your budget requirements. And also give you the experience of a big fat Indian wedding.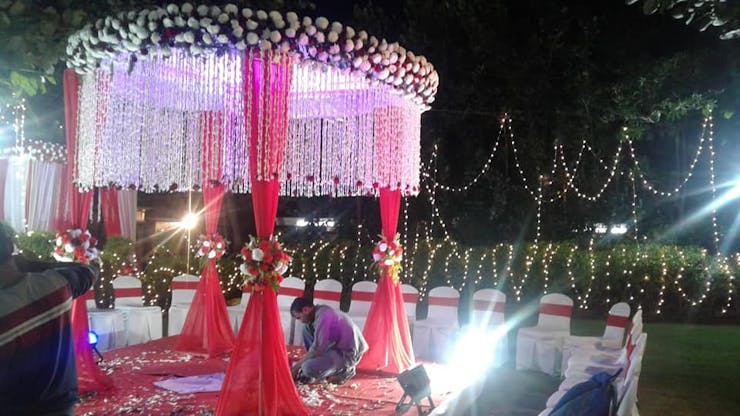 9. Wedding Bells
Wedding bells can provide you with the best wedding planning services in an affordable package. They provide services for all pre-wedding and wedding ceremonies. Their team can decorate your space into a most beautiful wedding venue. You will love their new ideas to make your wedding a fairy tale-like event.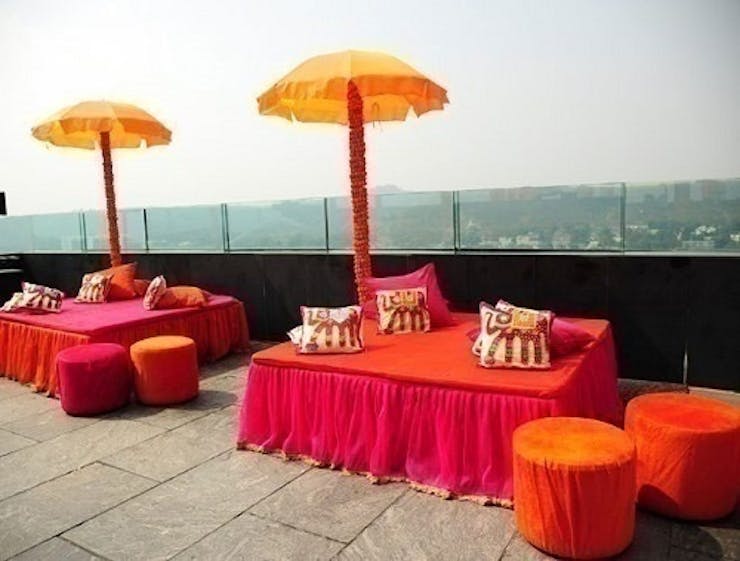 10. Dum Dum Decorators
Dum Dum Decorators is a famous wedding venue decorator in the city of Kolkata. Their skilled team members can enhance the entire wedding venue like a paradise. Their skilled team member will make sure to deliver the best results to make your day a memorable affair.
11. Emerald Event Wedding Planner
This wedding planner uses artistic elements to create a perfect aura in a wedding. They work on the latest trends and best wedding themes to design an enchanting wedding venue. You must hire them to enjoy your wedding to its fullest.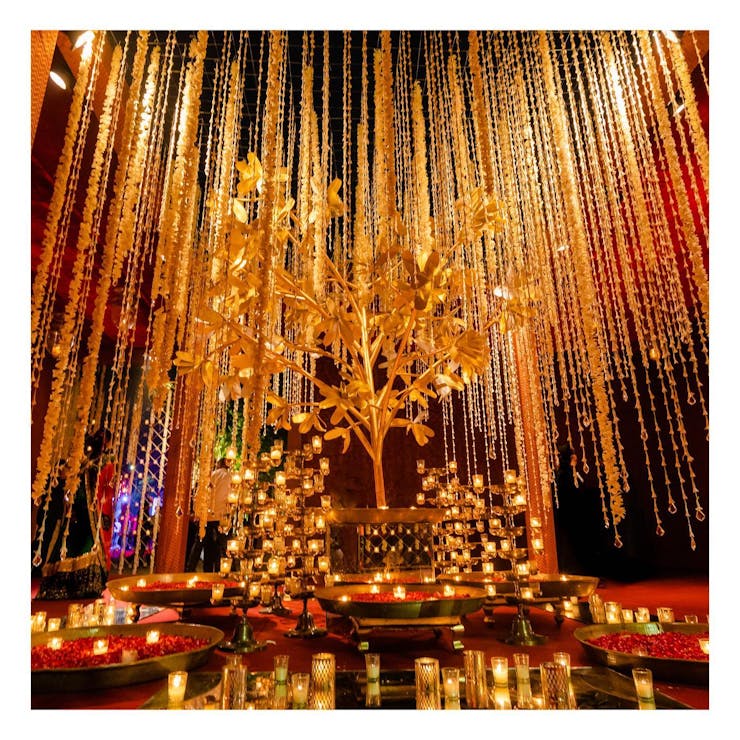 12. Shubh Mahurat Events
If you are planning a luxurious traditional wedding in the city of joy then they are the perfect ones. Their services include venue decoration, entertainment, and catering to plan a grand wedding. They add grandeur and elegance in each of their wedding decors.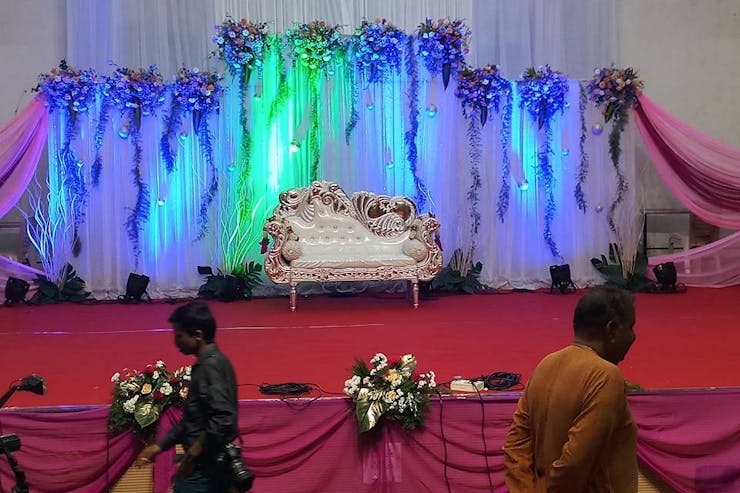 13. Krafted Knots
Krafted Knot is a popular wedding planner who can make any wedding celebration joyful. They are passionate about creating breathtaking venue designs. Their wedding decor can make your special day incredible. Their efficient team works hard to serve the best services to make every moment epic.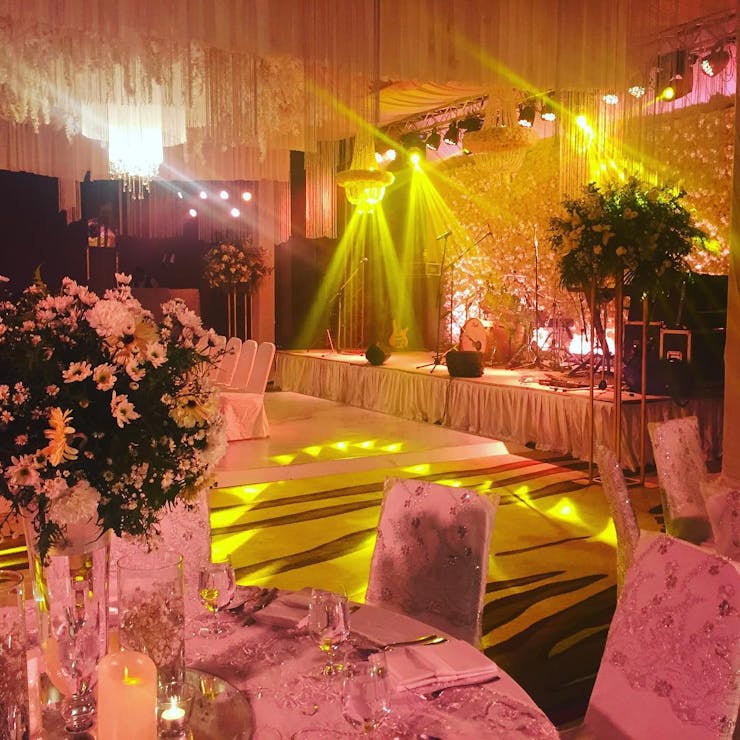 FAQ-
1. What Are The Latest Trends Followed By Wedding Decorators In Kolkata?
While most couples like minimal décor, some likes to opt for OTT to make their wedding a royal event. Wedding decorators often work upon a rustic or vintage theme with floral décor. They can re-create the fantasy of a dreamy wonderland.
2. What Is The Wedding Decoration Cost In Kolkata?
The wedding planning cost in Kolkata ranges from INR 50,000 to INR 10, 00,000. But it entirely depends upon your budget and requirements. You need to plan a budget and then hire a wedding planner to can meet your expectations.
3. How to Identify The Best Decorators In Kolkata?
The best wedding decorators are the ones who can help you create an aesthetic venue. Their venue decoration complements and enhances the beauty of your wedding. Check their clients' reviews and recent projects to understand their working style.
4. What Are Some Vintage Wedding Decoration Ideas Used By The Top Wedding Planners In Kolkata?
Vintage wedding theme ideas are a great way to add that extra bit of class and timelessness to your event. Wedding planners have been using vintage wedding decor for years and it works every time. You can use vintage furniture for your table settings, favors, centerpieces, and more for a glamorous affair.
5. What Are the Best Wedding Themes Used By Decorators Kolkata?
Wedding themes are an important part of wedding planning. A Personalized wedding or floral theme is the most popular one that creates the perfect ambiance for your big day.