There is no doubt that Bengalis can go the extra mile for a delicious plate of food. And when it comes to the wedding the expectations get bigger. The heritage city of Kolkata is famous for its grand monuments and culinary taste. Traditional Bengali cuisine consists of various delightful veg and non-veg recipes. Many couples ask Bengali wedding planner Kolkata to include veg dishes. This will let your guests dine according to their preferences. A delicious Bengali vegetarian menu can make your wedding night all the more special. Trust us many Bengali veg recipes can provide your guests with an unparallel experience. Let us make your grand event memorable by introducing some mouth-watering Bengali veg dishes for wedding.
Starters –
1. Veg Pakora
The crispy veg pakora is a delicious starter served at a Bengali wedding. These deep-fried pakoras are made from green veggies and spices. Its unique flavors and crunchiness will make you crave more. These veg fritters would be a great treat for snack lovers. Make sure to ask your wedding event planner in Kolkata to include this food item in your veg menu.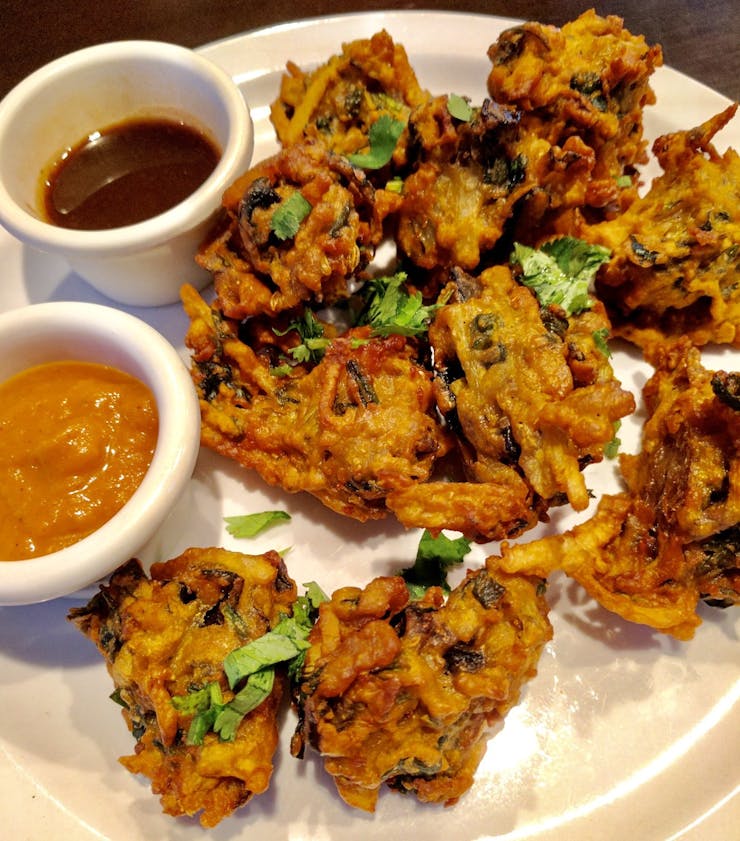 Recommended: Bengali Wedding Reception Decoration Ideas – Events Gyani
2. Koraishutir Kochuri
Koraishutir Kochuri always tops the list of Bengali vegetarian dishes. This delectable puffed bread is made from the stuffing of green peas and aromatic spices. It is a winter wedding special dish that attracts the greatest number of plates at the buffet. Koraishutir Kochuri is usually served with hot Cholar dal or spicy aloo dum at a wedding.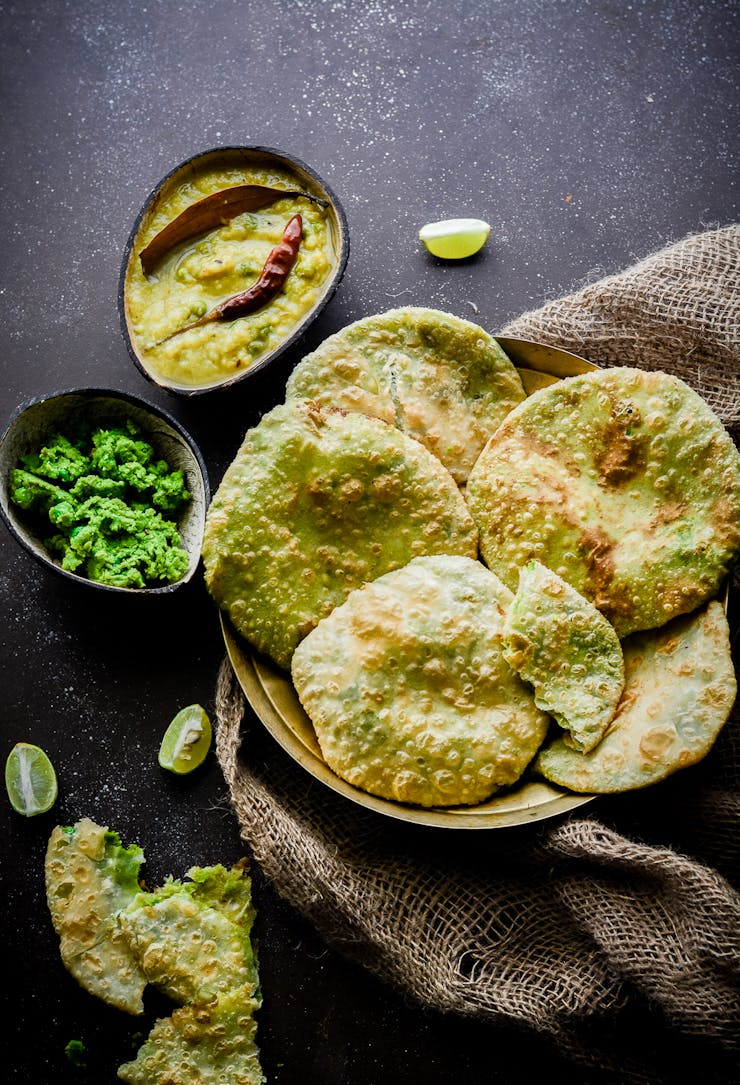 Must Read: Mishti Time, Mandatory Bengali Sweets For Marriage
3. Mochar Chop
Mochar chop is a very popular starter that is packed with aromatic flavor. These deep-fried cutlets are one of the best Bengali veg dishes that is also an evening snack. The deep-fried dumplings are made of banana flowers, mashed potatoes, peanuts, and spices. A hot Mochar chop with Kasundi is a heavenly pleasure for food lovers.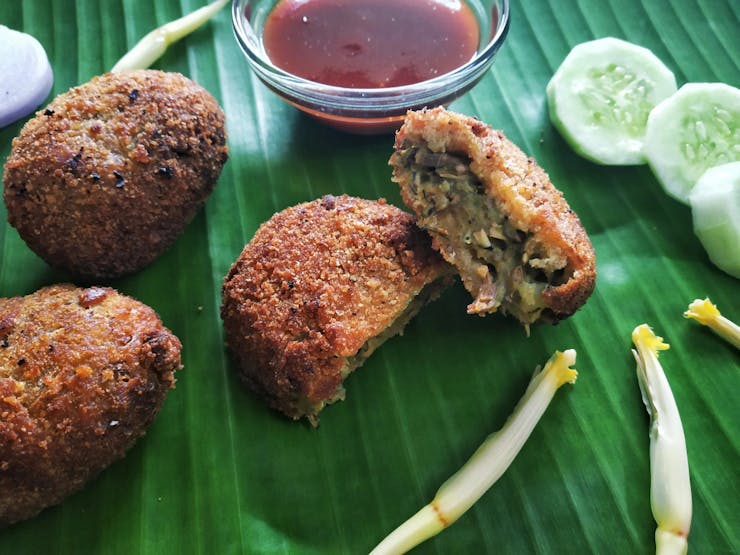 See More: 13 Stunning Wedding Car Decoration Ideas You Can Use For Marriage
4. Paneer Tikka
Paneer tikka is a famous north-Indian appetizer that has recently got its fame in the Bengali veg dishes list. The pan-fried cubes of cottage cheese coated with spices and rich tomato sauce. This delectable starter is a favorite of kids to elders. Its smoky flavor and tandoori spices can make you so addicted.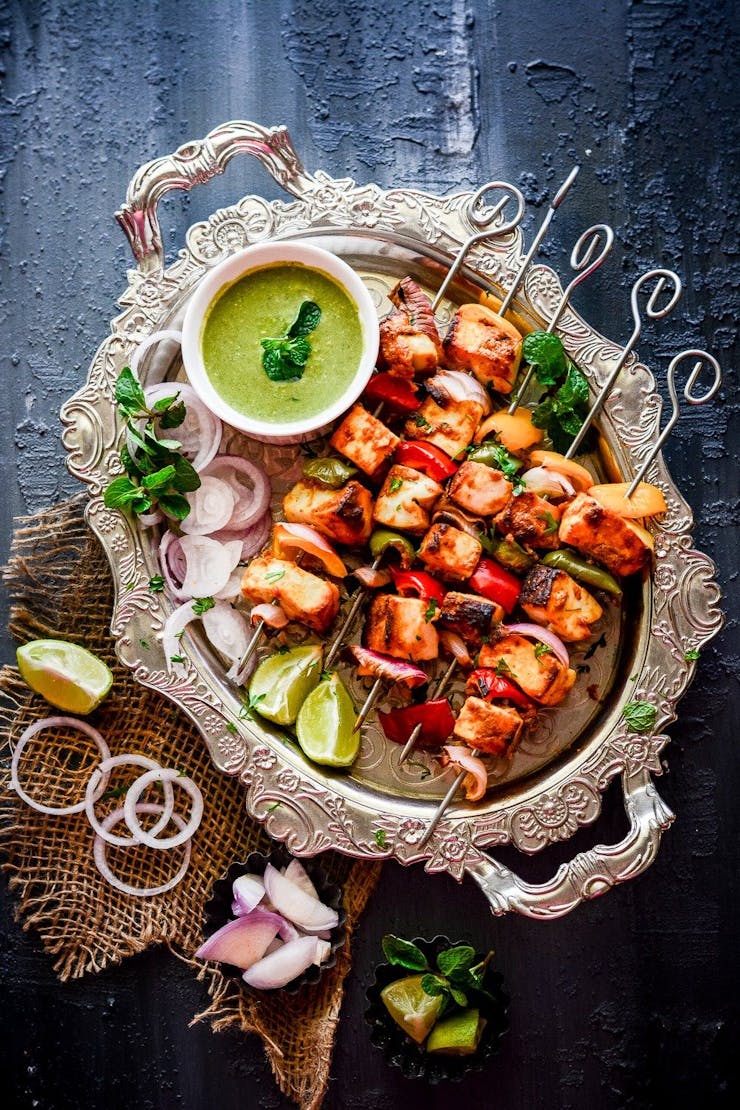 5. Cholar Daal
The savory-sweet Cholar dal is one of the classic Bengali veg food recipes that offer a delightful taste. It is often served with the spicy Koraishutir Kochuri. Its mellow flavors and sweet and salty taste feel insanely delicious. This vegetarian recipe is made from lentils and spices and is an absolute stunner.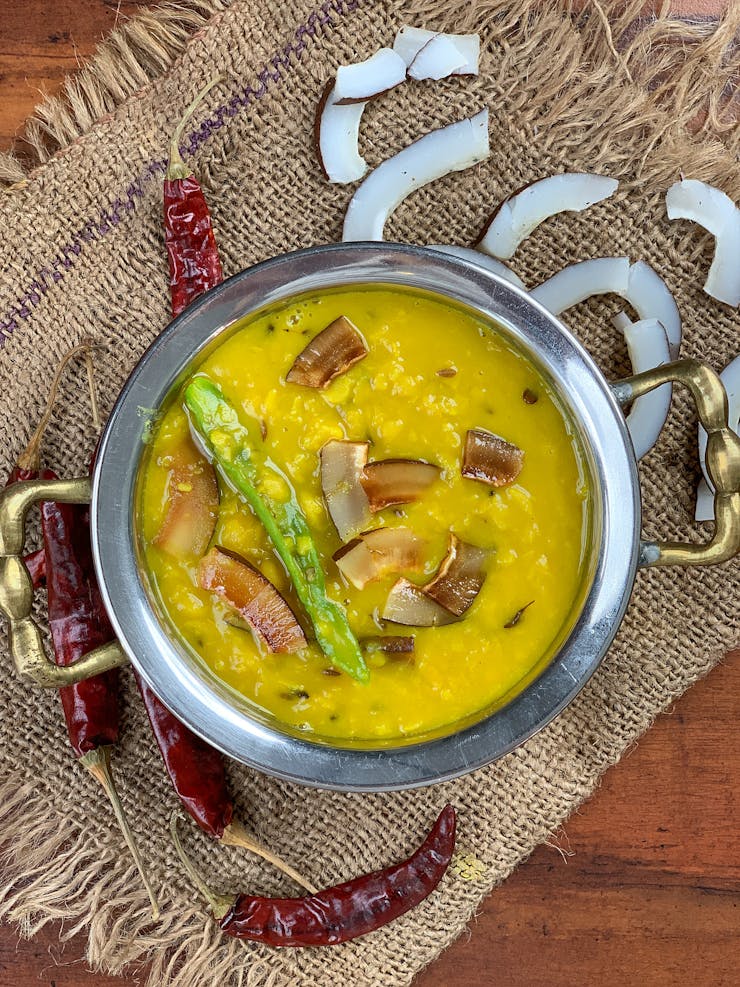 Main Course –
6. Chili Phulkopi
Chilli Fulkopi is a great reason for a happy heart in a Bengali wedding. This vegetarian dish is the latest addition to the Bengali wedding menu. It is cooked with Chinese spices and rich sauce. Its flavorsome taste and crunchiness of cauliflower fritters can win everyone's heart.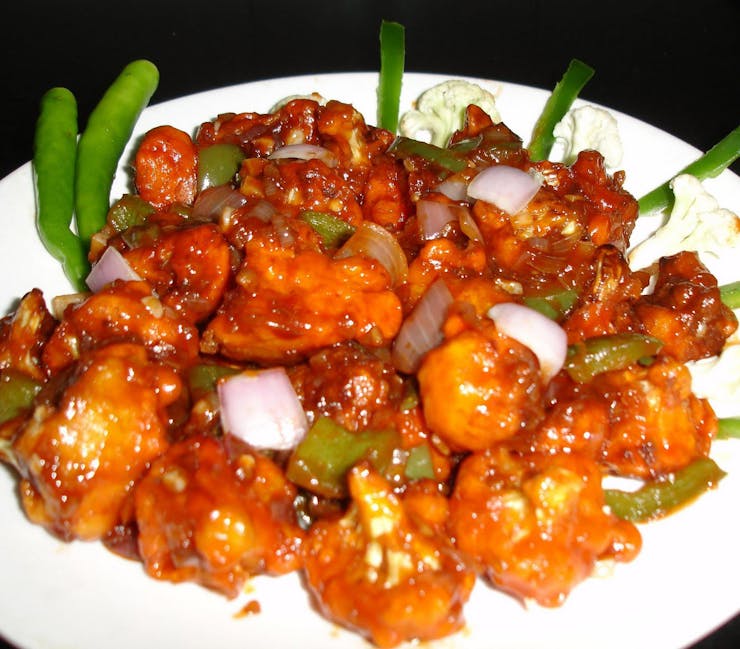 7. Chanar Dalna
Chanar Dalna is one of the famous Bengali traditional dishes that is served in the main course. This lip-smacking gravy is made with cottage cheese and potato. The special herbs and Indian spices add more flavor to this classic recipe.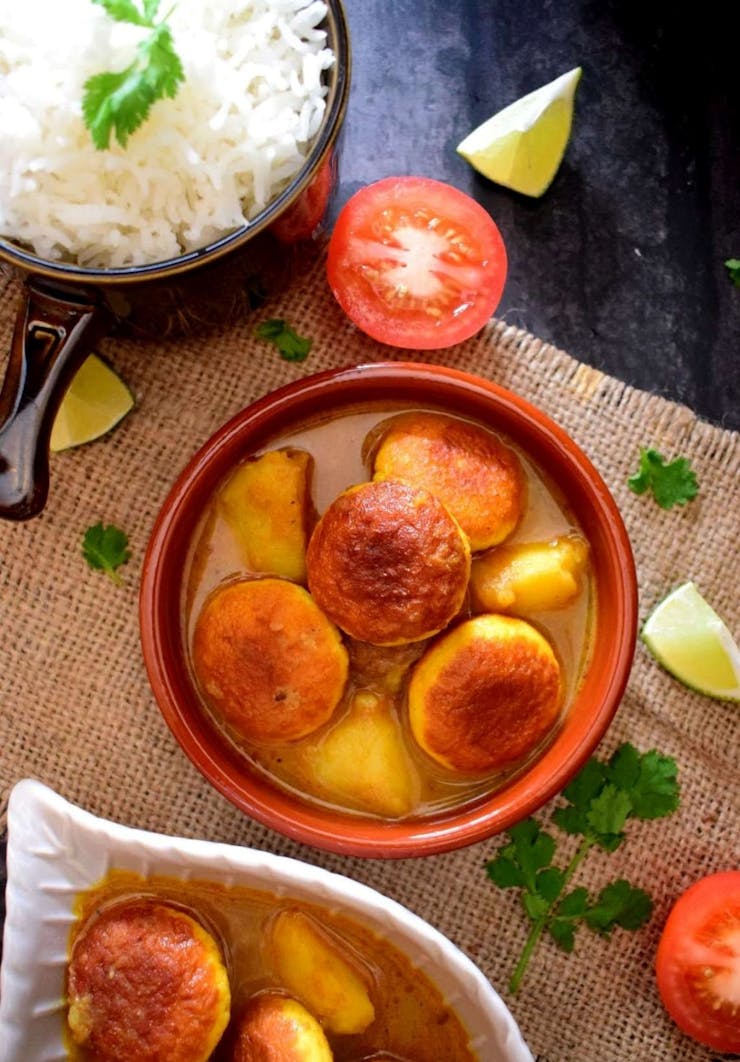 8. Potoler Dolma
Potoler dolma is a popular Bengali delicacy that is served with steamed aromatic rice. This spicy gravy is the most popular food item in Bengali main course dishes. This vegetarian dish is made with pointed gourd dipped in creamy gravy. It contains stuffing of cottage cheese, dry fruits, and Bengal grams. This tasty dish is perfect for both summer and winter weddings.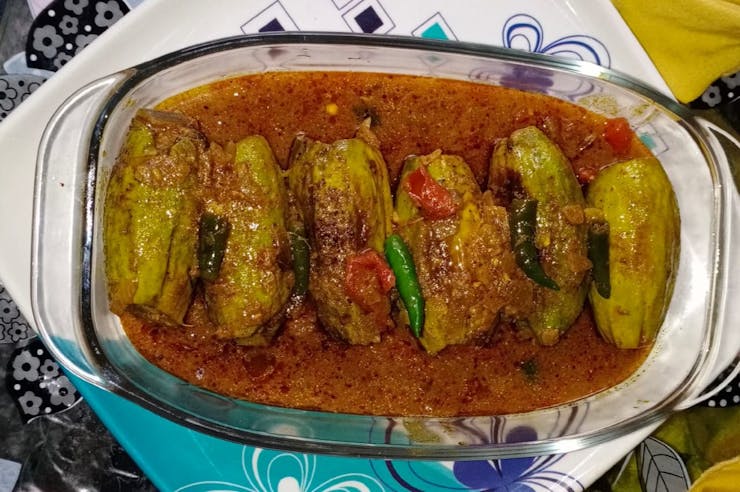 9. Dhokar Dalna
This is a signature Bengali vegetarian dish that is made with lentil cake. This vegetarian recipe comes under the category of Bengali special veg dishes. The lentil cakes are deeply fried and added to a spicy curry. This mouth-watering food can be a memorable treat for your vegetarian guests.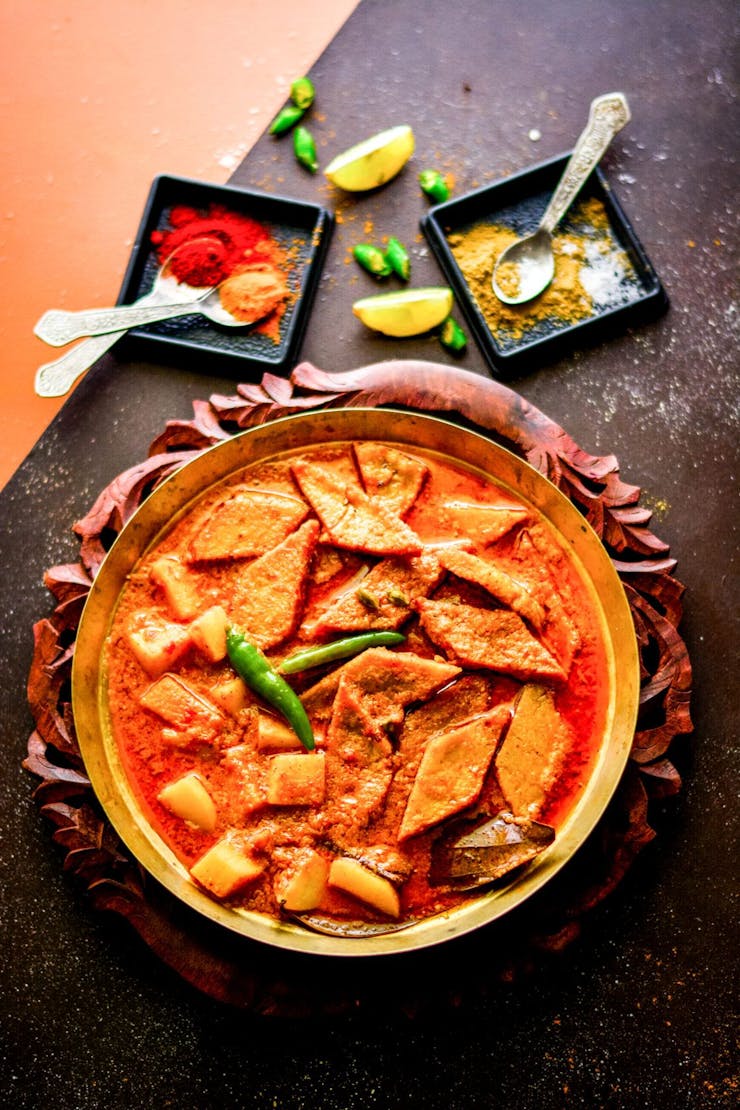 10. Basanti Pulao
Basanti Pulao is a fragrant rice preparation that tastes well with aloo dum. It is made with aromatic Gobindobhog rice and a staggering number of spices. Basanti Pulao also known as Mishti pulao is sweet and salty. It is one of the best Bengali wedding food menu which also accompanies non-vegetarian recipes.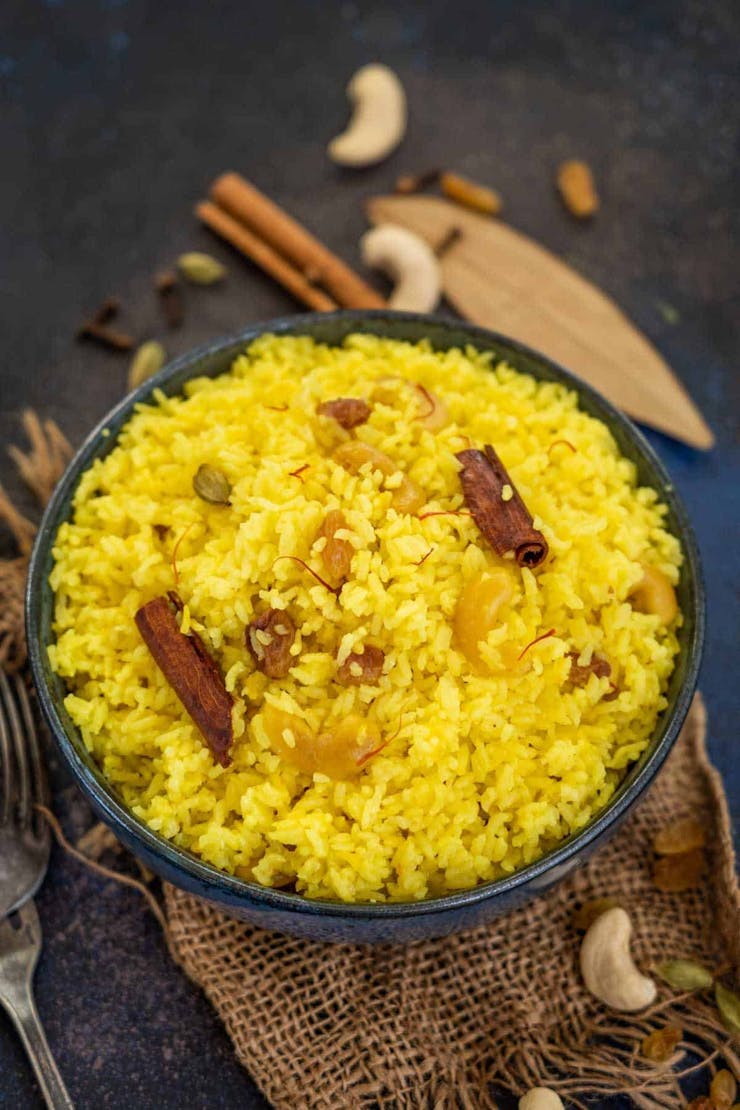 11. Aloo Dum
Aloor Dum is a delectable traditional food of Bengal made with potatoes, herbs, and spices. It is an all-time favorite Indian gravy that is served with both rice and flatbread. The taste of creamy aloo dum tastes nice with pulao or Luchi.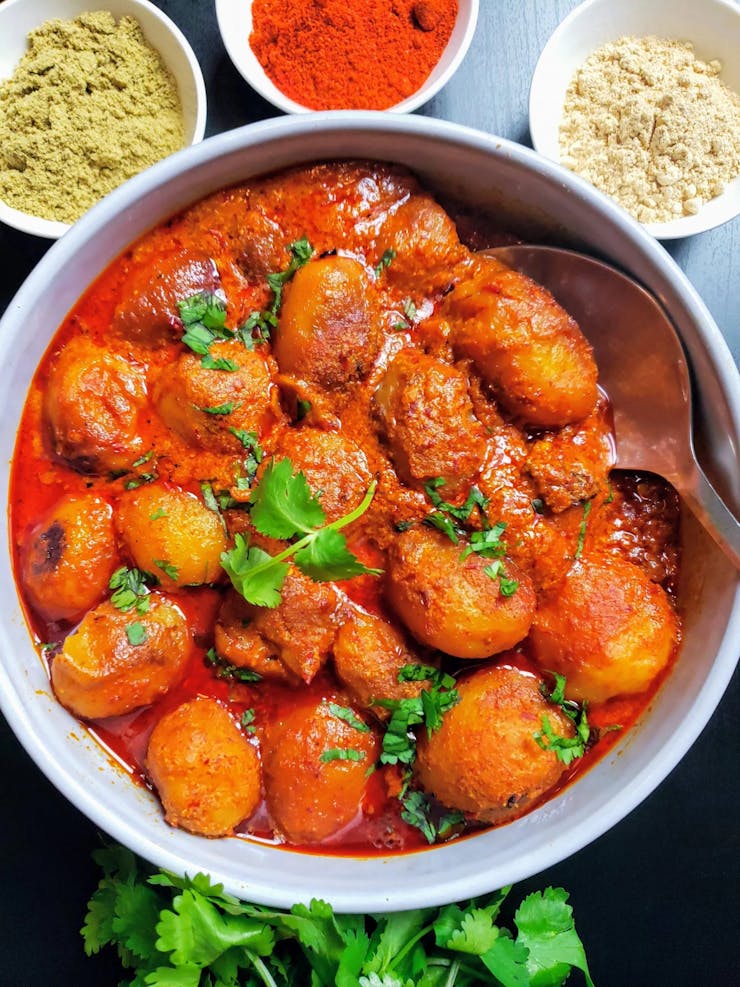 12. Veg Pulao
The Bengali-style veg pulao is a popular rice preparation made with basmati rice, green veggies, and dry fruits. The addition of ghee in this rice preparation makes it a perfect serving for a royal event. This delectable rice preparation is a popular Bengali veg menu for wedding.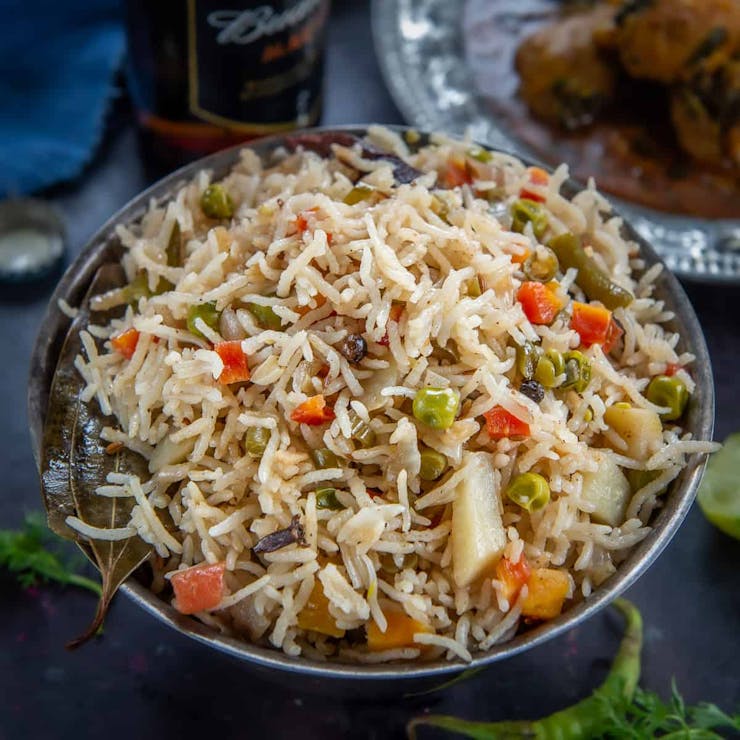 13. Echorer Dalna
Can you imagine the versatility of Bengali cuisine that has transformed the fruit into a classic vegetarian dish? Echorer Dalna is an age-old Bengali recipe made from jack fruit. This special recipe is cooked in a spicy and creamy gravy made with onion, garlic, curd, and spices. One cannot say no to such a creamy veg recipe.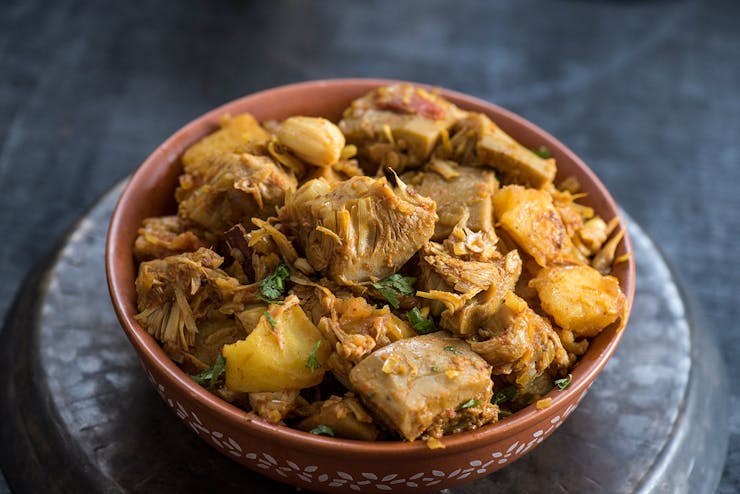 Chutney –
14. Tomato With Dates Chutney
Chutneys are also considered tasty veg items for Bengali wedding. A Bengali wedding will remain incomplete without tasting a delightful tomato chutney with a few crunchy papads. You can also serve popular chutneys like plastic chutney at your wedding feast.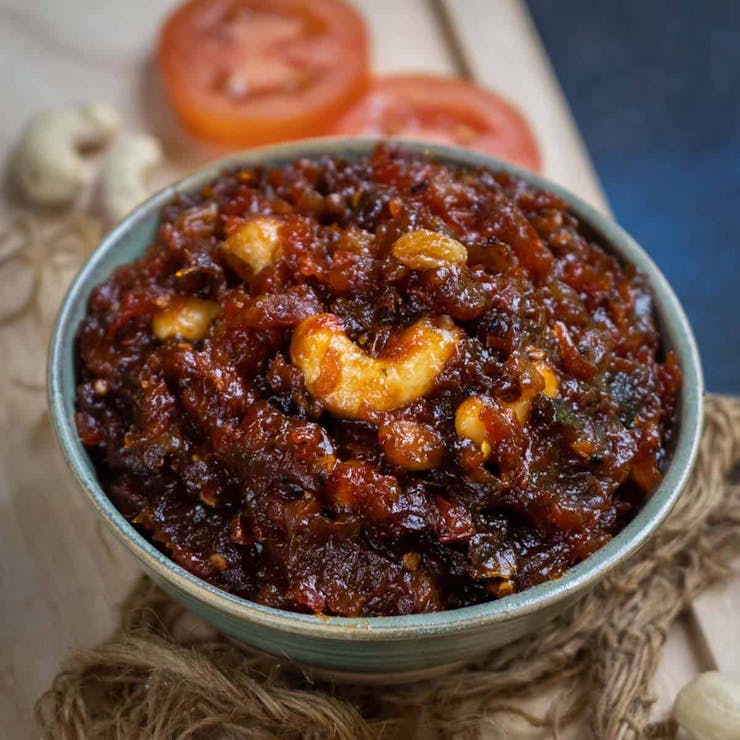 Dessert –
15. Rosogolla
One can never forget to include the legendary sweet dish "Rosogolla" in the food menu. This traditional sweet makes your wedding feast a delightful experience. Rosogollas are round dumplings made of cottage cheese that are later deep in sugar syrup. This popular dessert is sure to give your guests heavenly pleasure.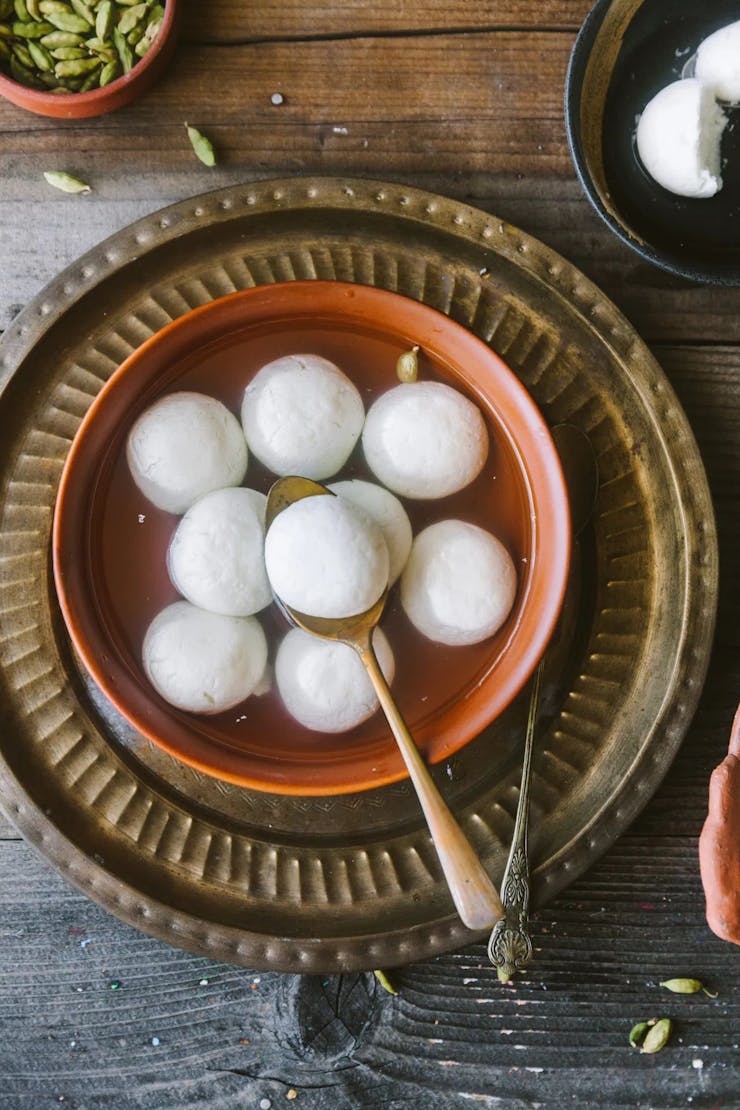 16. Mishti Doi
Mishti Doi is a signature sweet dish that makes your wedding seems complete. This delectable dessert is made from fermented milk and jaggery. Mishti Doi is a must to have sweet delicacy in Bengali vegetarian menu that offers a rich taste to everyone. Its creamy texture provides immense pleasure to your taste buds.