Who does not want a perfect wedding? When it comes to weddings, people want the best of everything! Best outfit, best accessories, best make-up, best food, and most important of all-the perfect venue to immortalize the love!
Venues should be able to hold all the colors of imagination of one's wedding. However, wedding venues are not only about looks. Services should be top-notch so that the guests can not complain about anything. Locations should be such that can be accessed easily so that guests can arrive without any trouble. There are several other factors that need to be considered while choosing the perfect place for marriage.
Wedding season is just around the corner. If you are from Kolkata and confused about the venue of your dream wedding, you can save these Banquet Halls in Salt Lake for the big day.
1. Raajkutir Swabhumi
Located close to Salt Lake Stadium, Raajkutir Swabhumi is only 11 km from Netaji Subhash Chandra Bose International Airport. So, the guests can arrive at the venue without any trouble. Even if the guests are traveling by train, the venue is only 8.2 km from Howrah Junction.
Apart from the perfect location, Raajkutir Swabhumi is popular because of its interior. The venue provides its guests with multiple halls and spacious lawns for holding different pre-wedding ceremonies in a lavish manner.
Magnificent rooms, delicious foods, and no restriction policy for alcoholic beverages are what make it one of the best Banquet Halls in Salt Lake.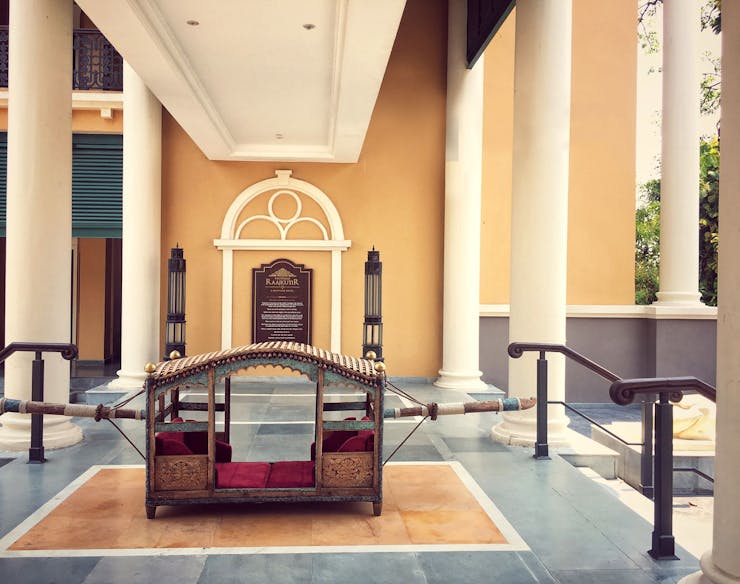 Recommended: The Best Caterers In Kolkata – Find The Perfect One For Your Event!
2. The Stadel
The Stadel is located only 40 minutes distance from Netaji Subhash Chandra Bose International Airport.
The magnificent banquet halls and lovely lawns available at the hotel are perfect for hosting all the pre and post-wedding functions.
While you can always take the help of a Bengali wedding planner Kolkata, even if you do not find one, The Stadel has an in-house team who helps decorate the venue.
Must Read: Mishti Time, Mandatory Bengali Sweets For Marriage
3. Tangerine Royale Banquets
If you are looking for the best marriage hall in the salt lake you can consider the name of Tangerine Royal Banquets without any doubt.
The best kind of spacious banquet halls, lavish decorations, tasty and classy food options in both vegetarian and non-vegetarian courses, availability of alcoholic beverages, and on top of everything- easily accessible locations are the reasons for choosing Tangerine Royale Banquets.
The venue is located on Ring Road, only 30 minutes distance from Kolkata Airport. Howrah junction Station is also only 18.5 km away from the venue. Besides, it also provides the guests with a valet parking facility.
While the Banquet offers decorating and catering services, you can also hire your own Bengali wedding planner Kolkata to get everything as per your style. The Banquet also does not have any restrictions for overnight functions. While you can get help from the event management company Kolkata, the banquet staff will also help you with all kinds of arrangements.
Also Read: 16+ Must Needed Bengali Wedding Planning Tips
4. Nicco Park
One of the best and most renowned Banquet Halls in Salt Lake, Nicco Park is located at Salt lake Bypass and it is only 40 minutes driving distance from Kolkata Airport.
The massive and breathtaking banquet halls and the stunning décor are perfect for organizing lavish pre-wedding rituals and also the Wedding.
The availability of in-house décor facilities is what makes Nicco Park popular among salt lake banquet halls. Apart from this, the reason why people choose Nicco Park as their wedding destination is because of its tasty food choices ranging in both veg and non-veg dishes.
The nearby attractions are undoubtedly the cherry on the top because you can do your pre-wedding photo session at any of these locations including Princep Ghat, Jorasanko Thakur Bari, Science City, etc.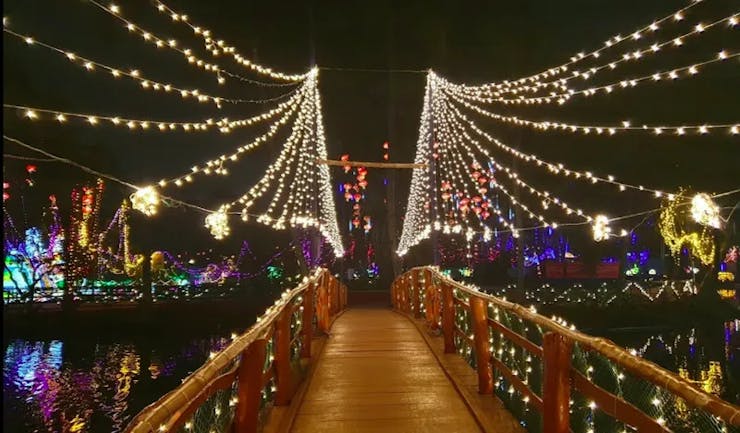 Frequently Asked Questions
1. Which are the most popular Banquet Halls located in the Salt Lake area of Kolkata?
There are a number of good banquet halls near Salt Lake Kolkata. Mewar Banquet, Nicco Park, Raajkutir Swabhumi, etc are some renowned and popular banquet halls in that area.
2. How much do the banquet halls charge for plates?
While almost all the banquet halls charge on a per-plate basis, the cost of plate typically ranges between Rs 1,000 to Rs 3,000 depending upon the total number of plates.
3. How early should we book a banquet hall in Salt Lake for our wedding?
Why delay booking your dream venue and regret it later? Almost all the good places get booked in advance. So, you should book a place as soon you know your wedding date.
4. What is a good size for a banquet hall?
While there is no perfect measurement, for around 160 wedding guests, at least 2,000 square feet area is required to organize a comfortable sit-down dinner.
5. Do all wedding halls in Salt Lake have a bridal room?
Yes, generally all the good wedding venues in Salt Lake offer a separate bridal room for the bride for getting ready. The bridal rooms typically have a clean washroom and a full-length mirror.
6. What do you need to check while booking a banquet hall in Salt Lake?
The most important things that you need to check in a banquet hall are parking space, décor, catering, location and size.
7. How to book a banquet hall in Kolkata's Salt Lake?
Almost all the banquet halls in Salt Lake city have online booking facilities. So, one can either book via their official websites or call directly at their number.
8. Do Banquet halls near Salt Lake locality allow alcoholic beverages?
It depends on the specific Banquet hall. However, most of the popular and renowned venues have no restrictions on this.
9. Does every Banquet Hall in Kolkata's Salt Lake provide catering services?
Many wedding venues in Salt Lake City provide catering services. It is better to ask before paying the advance.
10. Are there in-house décor services in the marriage venues in Salt Lake City?
While not all the Banquet halls offer this facility, venues like Nicco Park provide this kind of service. It is better to check beforehand.