When it comes to wedding planning, there are a lot of important decisions to make. One such important decision you will make is choosing wedding caterers. Wedding catering is considered very important in Kolkata. As it makes your guests feel welcomed and happy. Delicious food served at the wedding always draws the attention of wedding guests. The pleasing aroma of regional cuisine can make your event more special. That's why hiring an experienced caterer in Kolkata has become an important part of the wedding planning process.
The best caterers in Kolkata will be able to provide a wide variety of menu options. They work with you to create a customized menu that fits your needs. Hence choosing the best wedding caterer is as important as choosing the best Bengali wedding planner kolkata. Events Gyani has picked some of the most popular caterers in Kolkata who can help you plan the food experience for your big day.
1. Bindass Caterer - Kolkata Best Caterer
We the best wedding planner in Kolkata are here to help you to find the best caterer in Kolkata. Bindas caterer is the best caterers in Kolkata that provides outstanding services for wedding parties. They serve a multitude of North Indian, South Indian, and Bengali cuisine. Their team makes sure to provide your guests with the best wedding food experience.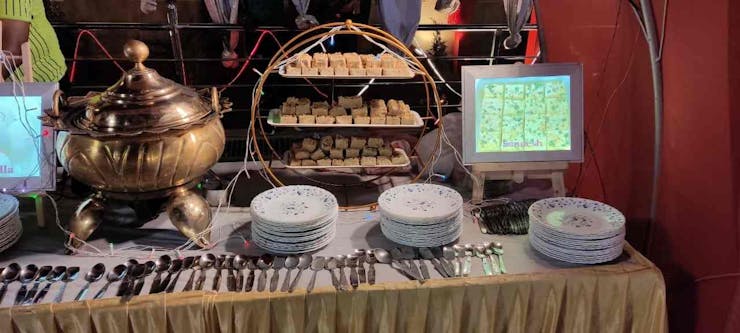 Recommended: Bengali Veg Dishes For Wedding You Must Serve
2. Royal Cook Caterer
A budget wedding planner in Kolkata can help you plan the most wonderful event at a reasonable price. Likewise hiring top caterers in Kolkata will provide an unmatched taste of mouth-watering dishes. Royal cook caterer is a perfect option for couples planning a low-budget wedding event.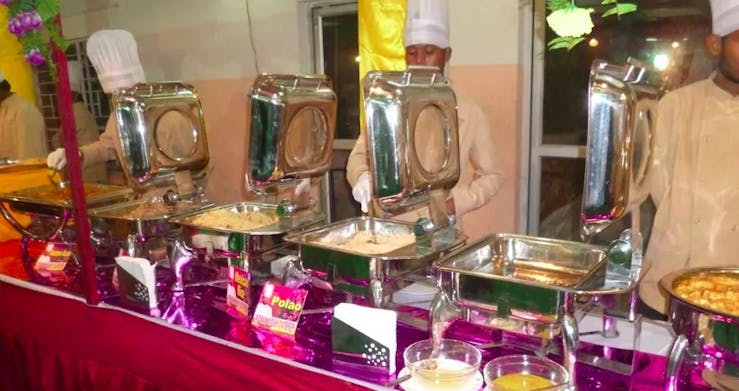 Also Read: Mishti Time, Mandatory Bengali Sweets For Marriage
3. Sholo Ana Bangali - Best Bengali caterers in Kolkata
Sholo Ana Bangali is one of the best caterers in South Kolkata. They have been ruling the Kolkata catering industry for many years. Their experience chef cooks all kinds of Indian and Chinese cuisine. The mouth-watering dishes from Bengali cuisine will mesmerize your guests with culinary delight. Hiring them should be your first choice if you are a great lover of authentic Bengali cuisine.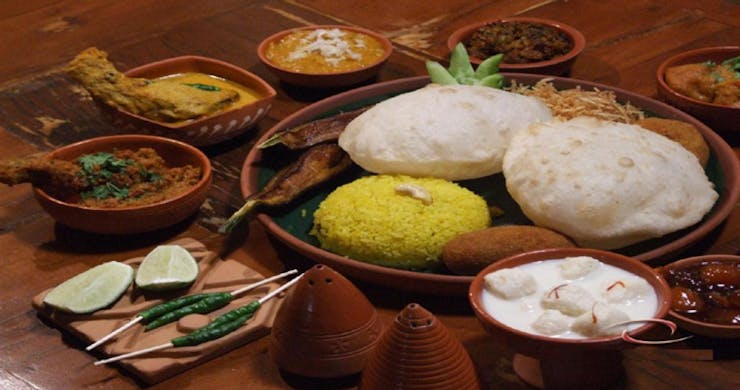 See More: 16+ Must Needed Bengali Wedding Planning Tips
4. Sweet-N-Sour Catering
Sweet-N-Sour is a leading Bengali wedding caterers in Kolkata. They are known for their excellent presentation and impressive food menu. Their experience chef can let you enjoy the taste of Indian, Japanese, Italy, Thailand, and local cuisine. The plate of food they serve is an explosion of flavors and a treat to your taste buds.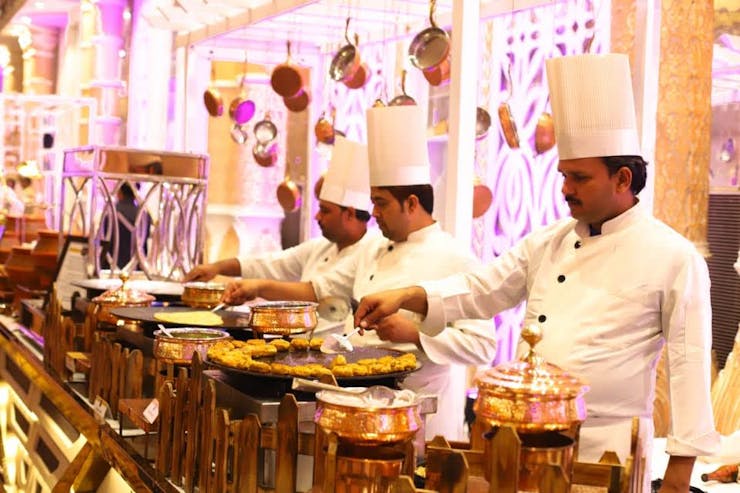 5. Dipika'r Kitchen
Dipika'r Kitchen is one of the famous caterers in South Kolkata that serves a white panorama of gourmet cuisines for wedding events. They offer both non-veg as well as veg cuisine which are prepared with the finest ingredients. Hiring the team of Dipika'r Kitchen will make your wedding memorable for years.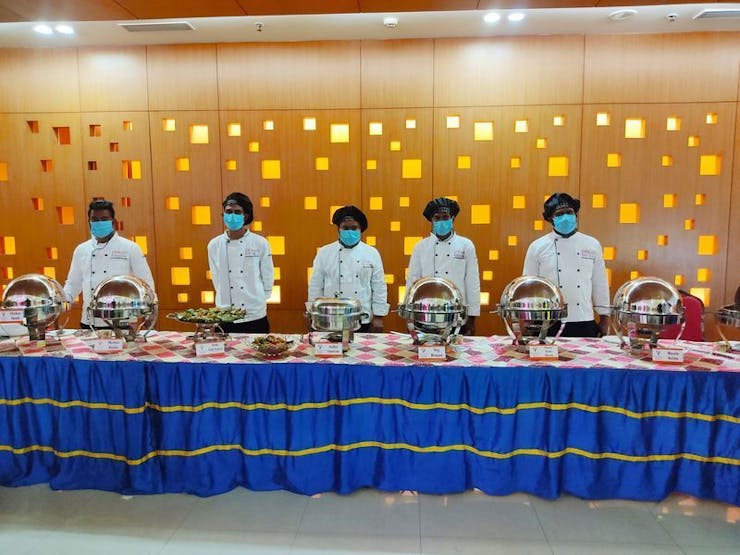 6. Calcutta Cuisine
Calcutta Cuisine is one of the famous caterers in Kolkata that provides premium quality catering services. Their experience chefs are always ready to serve mouth-watering delicacies. They are serious about maintaining hygiene. And always use healthy and fresh ingredients to prepare delicious and lip-smacking food.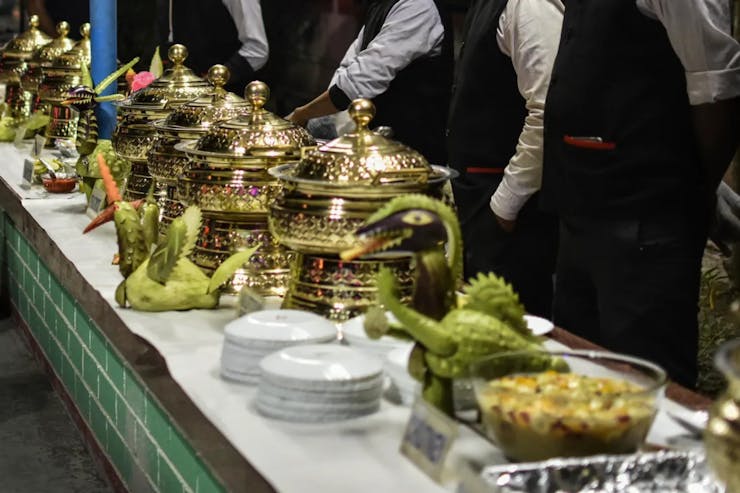 7. Hindusthan Cuisine
If you are planning a royal wedding and are looking for Marwari caterers in Kolkata then you must hire Hindusthan Cuisine. They rise above all your expectation to plan a delightful wedding feast. Their fine-quality food and first-class presentation will make your guests happy. Their experience caterers know how to blend flavors and spices to prepare mouth-watering foods.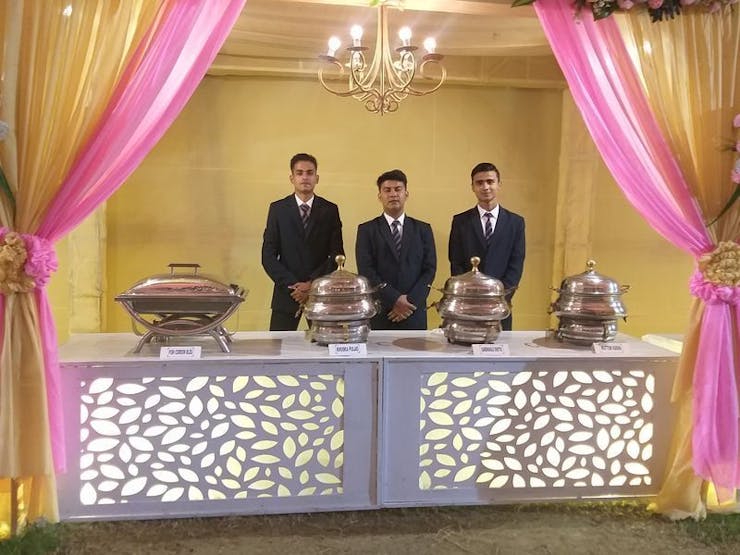 8. Ahare Bahare
Ahare Bahare is a proud name in the list of caterers in Kolkata. Their customizable packages of local cuisines make them one of the most desirable caterers in the city. They make sure to provide the best taste through their delectable meals. They are experienced in preparing the local cuisine of all Indian provinces.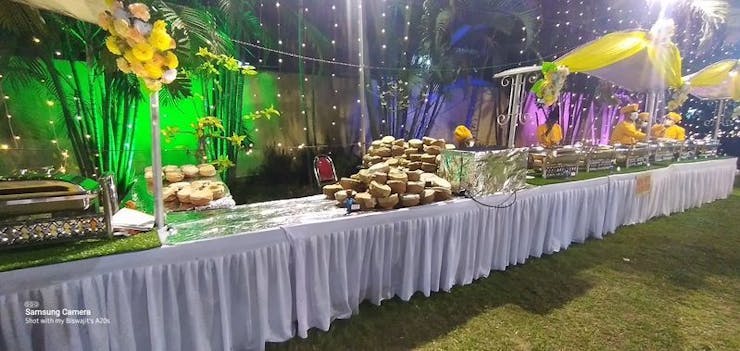 9. Marwar Junction
Marwar Junction is known for offering excellent catering services for all types of events. They are always ready to try something new to make your wedding day unforgettable. Their elegant presentation and extraordinary taste of food are sure to satisfy your taste buds. They are one of the best veg caterers in Kolkata who makes the dream of many couples come true.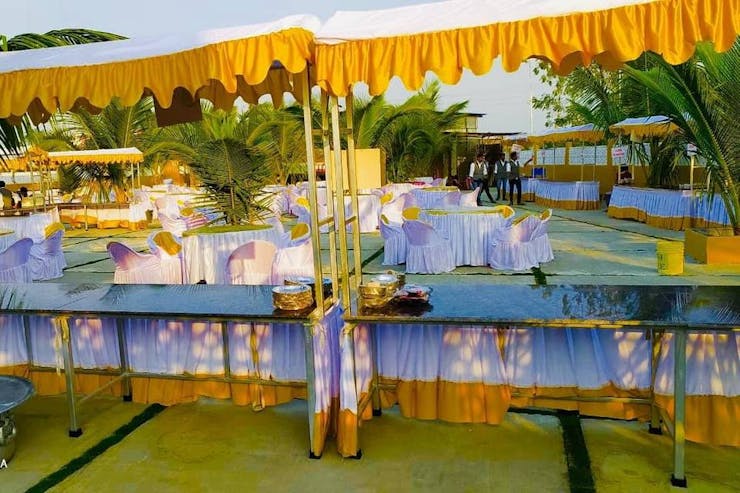 10. Gupta Caterers
Gupta Caterers is one of the best options to plan a North Indian cuisine for your wedding event. Their lavish arrangements and mouth-watering dishes create a joyful atmosphere in wedding venue. They can make any event delightful with their wide range of mouth-watering delicacies. Whether it's their main course or starters, every bit of the wedding food is a true delight.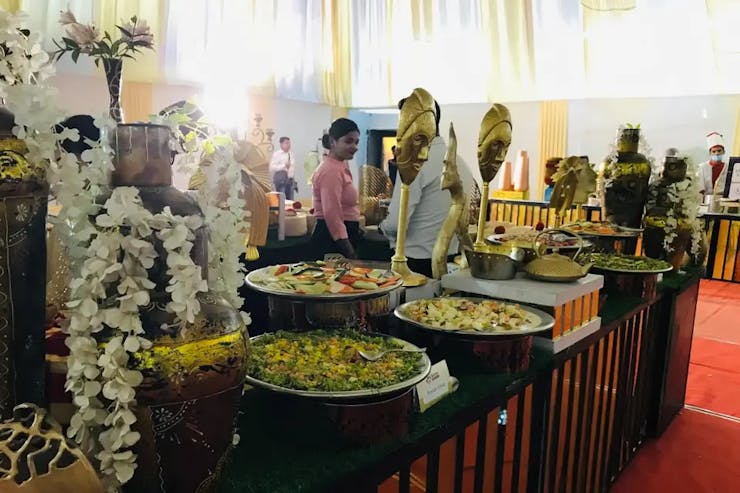 FAQ
How Much Does Wedding Catering Cost In Kolkata?
The catering cost in Kolkata depends on the type of food menu you decide on for your wedding. The price range starts from Rs. 350 and can even go as high as Rs. 7000 per plate.
What Are The Latest Trends In Kolkata Catering Services?
Story-telling menus, dessert counters, and regional cuisine are the latest catering trends.
What Kind Of Services Are Offered By Wedding Caterers In Kolkata?
Services offered by wedding caterers include table setting, buffet setup, live cooking, and food serving.
Do Wedding Caterers Kolkata Prepare Food On Location?
Yes, most of the wedding caterers in Kolkata offer both live as well as prepared food services.
Do Kolkata Caterers Offers Vegetarian Dishes Menu For Event?
Some famous Marwari caterers in Kolkata provide a vegetarian menu in their catering services.
What Points Should Be Remembered While Hiring Caterers In Kolkata For Wedding?
Make sure to ask about the date of availability of your wedding caterer. Also, tell them about the number of guests attending your wedding. And check their terms and conditions before signing the contract.
Do Caterers In Kolkata Offer Customizable Menu?
Many wedding caterers in Kolkata offers customized food menu facility. Discuss it with your caterer to decide the best custom menu.
How Soon Should I Book Bengali Caterers In Kolkata?
You must book a wedding caterer in Kolkata at-least 3-4 months before your wedding date.