A wedding is an important celebration in a person's life. An Indian wedding is a spectacular affair that involves beautiful ceremonies. A lavish Indian wedding is a real treat for sore eyes. It has magnificent decor, delightful cuisines, and much to offer to wed guests. Some couples prefer to have a wedding at a resort. According to the best wedding event planner in Kolkata, a wedding celebrated in a resort offers a very memorable experience. A resort provides all the amenities that are necessary for a perfect wedding. Couples find it difficult to celebrate their wedding affair in the scorching heat of summer. But a lush green resort creates a more relaxed experience for the couple as well as the wedding guests.
The best wedding planner in Kolkata can help you with the details of the wedding celebration in a resort. Take a look at some of the best resorts in Kolkata for wedding celebrations.
1. Country Roads – Serene Backdrop
Located on the outskirts of Howrah this place is the best wedding resort in Kolkata. This beautiful resort celebrates a luxurious lifestyle and culture. If you are willing to host your wedding in a grand style then this wedding venue is the best choice for you. Their world-class services and facilities make your wedding a memorable event.
Location: Domjur – Bauria Road, Beldubi, Nalpur, Raghudevpur, West Bengal 711322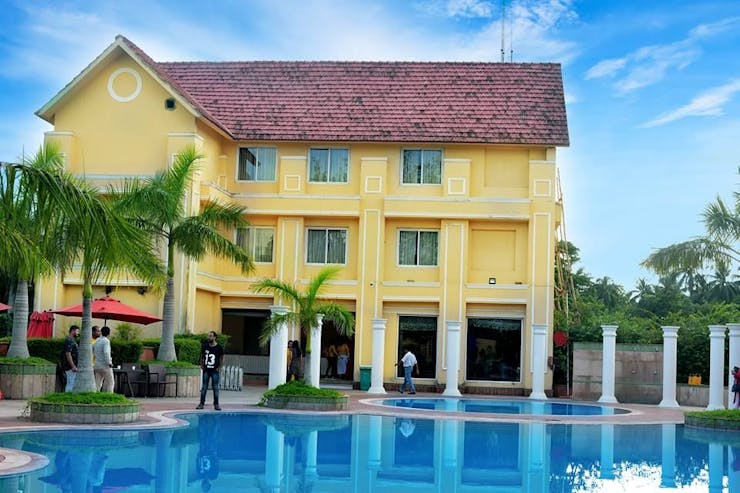 Read This: 13+ Interesting Ways To Personalize Your Wedding
2. Aquatica Luxury Roads - Summer Wedding Paradise
Do you love swimming? If your answer is yes then you must plan your wedding in this water park cum wedding resort. The unmatched hospitality of this picturesque resort will make your wedding a super cool event. You can plan a pool party for your haldi that will provide your guests with a wonderful experience.
Location: Kouchpukur, P.O Hathgachia, Near Rajarhat Township, Kolkata, 700156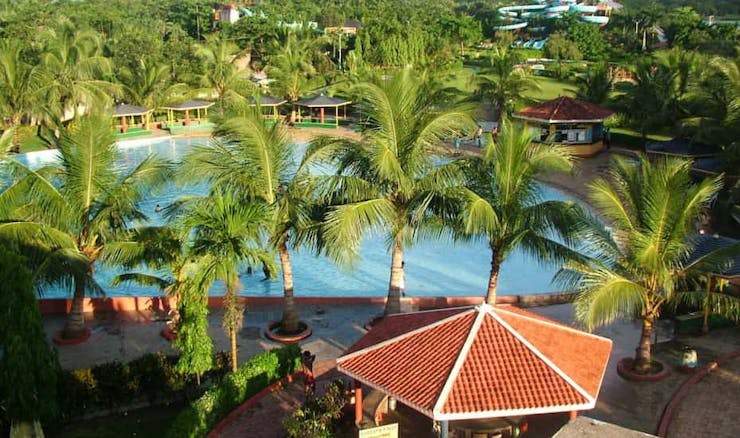 See More: Wedding Color Trends That Will Rule 2022
3. Lilabati Devi Resorts - A Luxurious Wedding Resort
This is an ideal place to host your wedding with world-class leisure amenities. Moreover, you can hire a budget wedding planner in Kolkata of your choice to plan your wedding. You can plan a grand wedding function with indoor and outdoor space availability.
Location: 206B, Banku Bihari Chatterjee Road Kasba, Kasba, Kolkata, 700042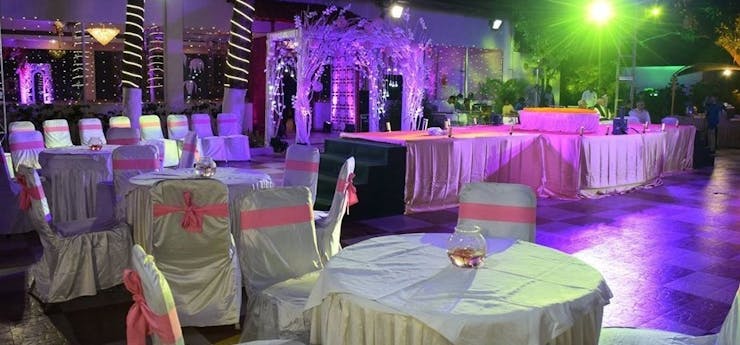 Also Check: 8+ Best Place For Wedding Shopping In Kolkata
4. Ffort Raichak – For An Imperial Affair
Many couples dream of celebrating their wedding in royal palaces or forts. But they can't manage it due to the extreme cost and time issues to travel to other cities. Ffort Raichak is the solution for all couples looking to plan a royal wedding. This luxurious resort in Kolkata for marriage makes you feel the grandness and royalty of a fort.
Location: Raichak On Ganges, Singhalganja Abad, West Bengal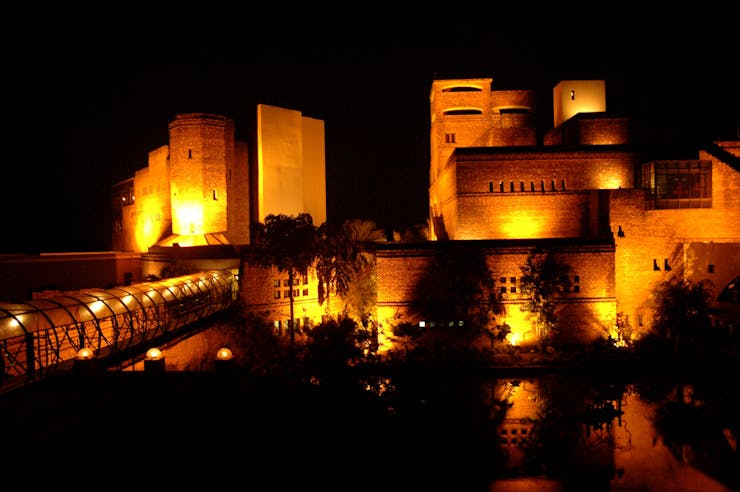 5. The Elgin Fairlawn – A Vintage Venue
How about celebrating a classic wedding at a vintage venue? The Elgin Fairlawn is the most sought-after wedding venue in the city. It has lavish Art-Deco-style rooms and banquet halls. This beautiful resort is one of the best wedding venues in Kolkata to plan a fairytale wedding.
Location: 13A, Sudder St, Esplanade, Dharmatala, Kolkata, 700016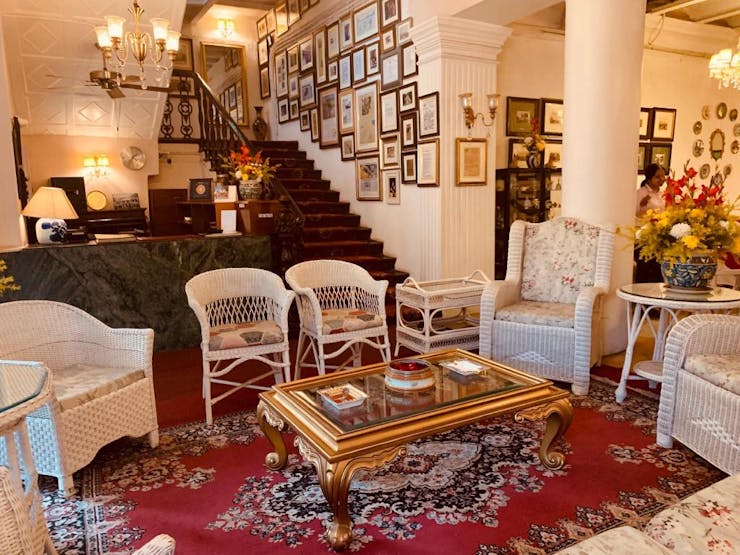 6. Massara Beach Resort – Surrounded by Nature
The turquoise water and delightful Bengali cuisine can make your wedding a delightful experience. This is one of the most popular wedding resorts near Kolkata for summer weddings. It offers a spectacular view of the blue ocean and also offers amazing hospitality services.
Location: Mandarmani, Purba Medinapur, West Bengal 721463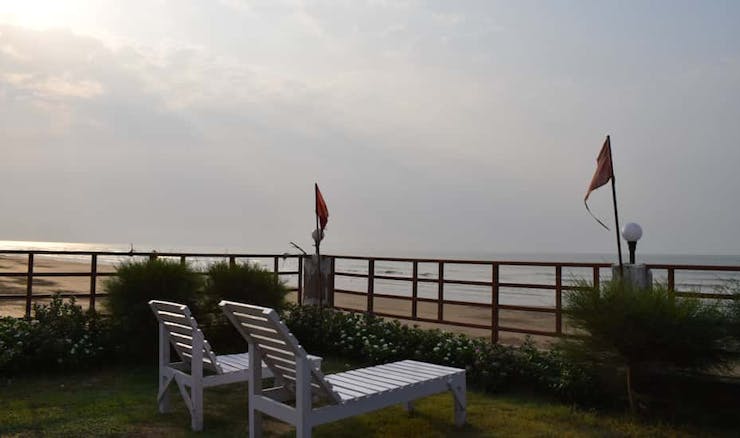 7. IBIZA Resort & Spa - Perfect For A Grand Affair
The Sophisticated rooms and relaxing spa in this resort give you an unforgettable experience. This spacious wedding venue has the finest luxury to make your guests happy. The best thing about this place is it is the most affordable resorts for wedding in Kolkata.
Location: Kriparampur P.S: Bishnupur, Diamond Harbour Rd, Kolkata, 743503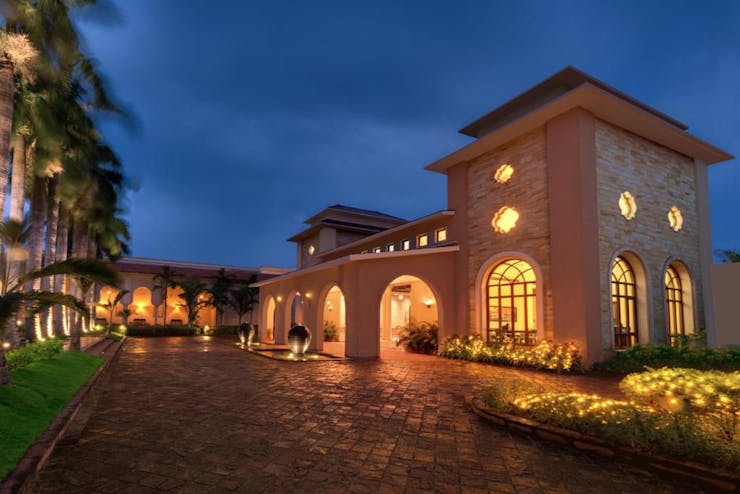 8. Rupasi Rupnarayan Kuthi – A Budget-Friendly Wedding Resort
Couples who desire an elegant wedding resort must bookmark this venue. It offers a serene and peaceful ambiance for your traditional Bengali wedding. Their welcoming nature and gorgeous banquet hall make your event a dream wedding. Other than its services and architecture it has a lot to offer you.
Location: Orphuli, Naupala, West Bengal 711303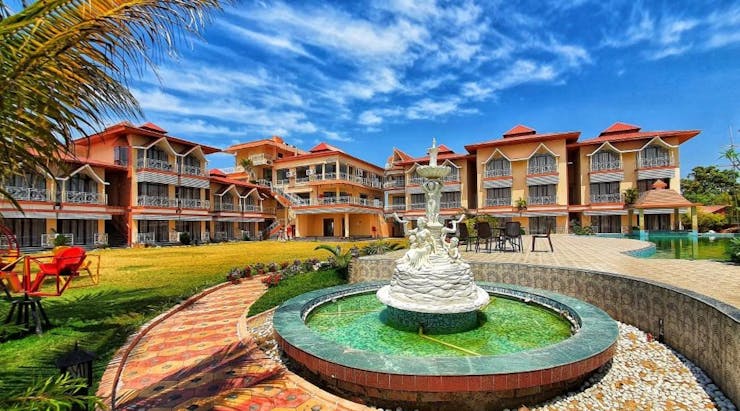 9. The Mark Meadows – Enthralling Lush Green Surroundings
Mark Meadows is a beautiful resort located in Shantiniketan. Its serene environment and breathtaking beauty can add a special charm to your wedding festivity. The wedding resort has rich green lawns where you can plan a stunning reception decor. They also have a team of brilliant chefs who serve you mouth-watering local delicacies.
Location: Kobi, Bolpur, West Bengal 731236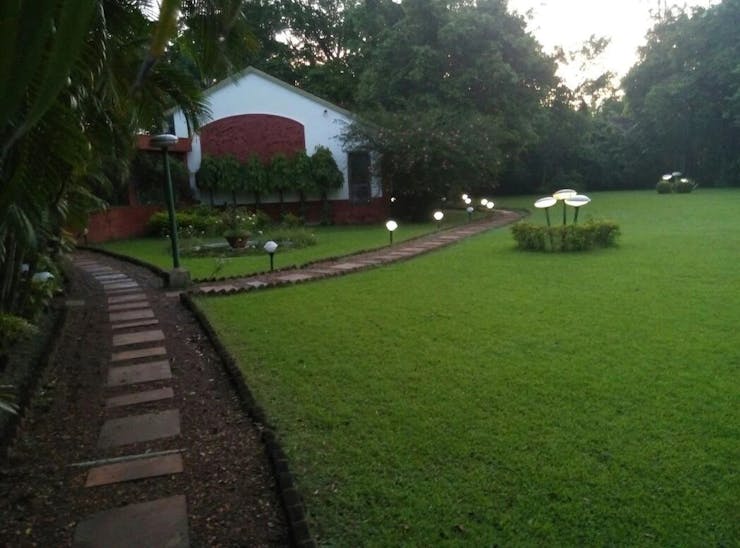 10. Vedic Village – A Replica Of Rural Bengal
This is another paradise located in the city for nature-loving couples. Its lush green surroundings and earthy villas make it one of the most beautiful Kolkata resorts for wedding. It offers an array of Indian delicacies with the best dining experiences. Vedic Village can make your day filled with leisure, elegance, and beautiful memories.
Location: Shikharpur P.O, Bagu, Newtown, Kolkata, 700135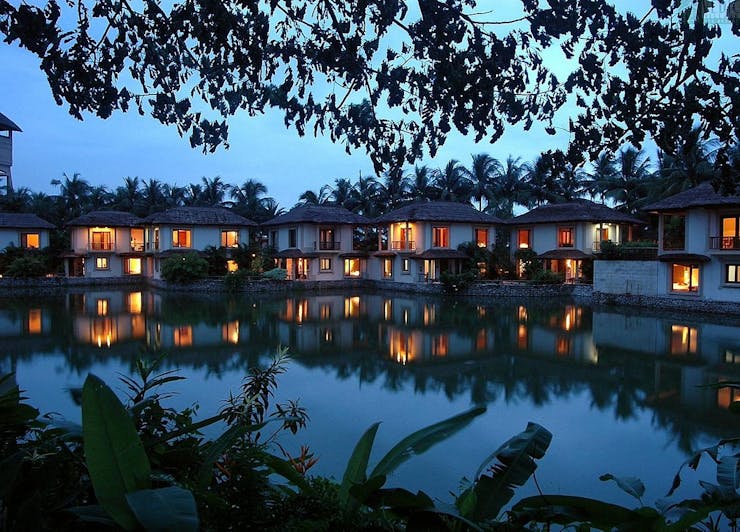 11. Fortune Park – For A Memorable Affair
This luxurious wedding resort will make you fall in love with it at first sight. Each room is decorated in a contemporary style. It also offers an in-house DJ facility to rock on the dance floor at the sangeet ceremony. It is a gorgeous summer wedding venue in the city of joy.
Location: Kona Expy, Bankra, Howrah, 711403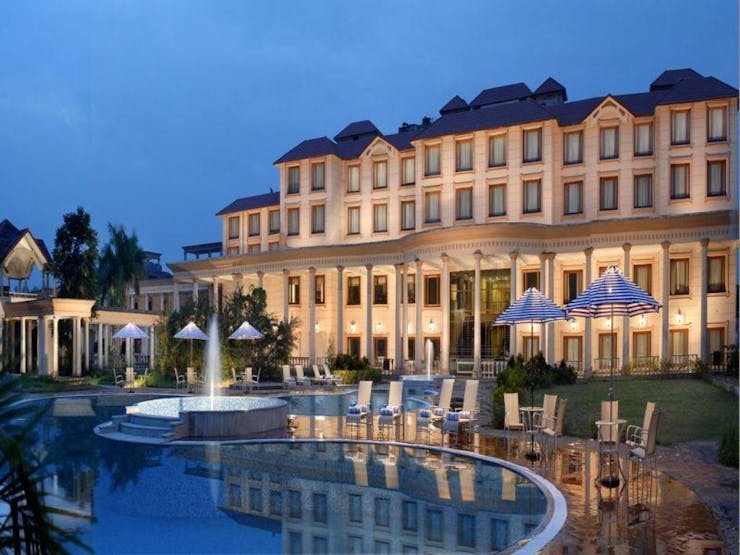 12. Amaya Resort – An Exquisite Resort For Weddings
The Amaya Resort is one of the finest wedding venues in Kolkata. This wedding resort provides you with world-class facilities to plan a grand affair. The grandeur of this resort hosts your wedding ceremony like a grand festival. Its luxurious villas and swimming pool offers an unforgettable experience for everyone.
Location: NH-6, Bombay Road, Uluberia, Howrah, Kolkata, 711316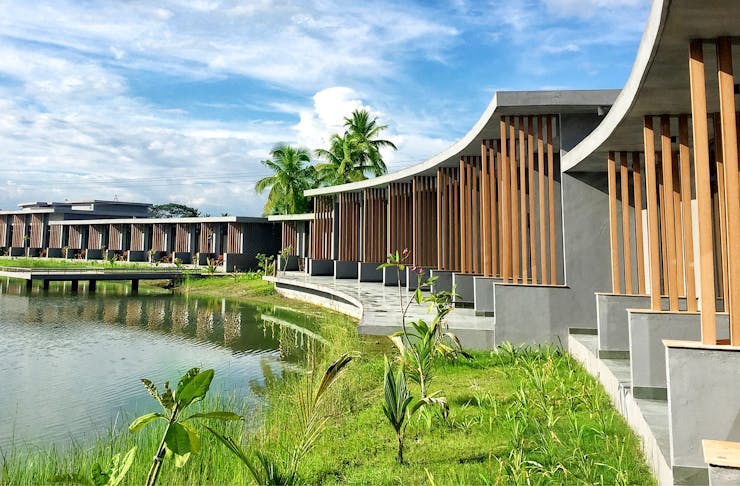 13. Palm Village – Beautiful Orchard Of Palm Trees
The Palm Village is the name in wedding venues that redefines luxurious hospitality. This lush green resort is an unique experience at a traditional wedding. This beautiful place can be a good choice for your wedding celebration in the lap of nature.
Location: Diamond Harbour Road, 24 Pgs (South) West Bengal – 743503