Marriage is a grand event that happens once in life. Every person wants to celebrate their wedding in the best way possible. Getting hitched with your partner in a marriage bond is a beautiful experience for every couple. Indian brides always dream of a fairy tale wedding that includes fancy attire and the best wedding décor.
A bengali wedding planner kolkata might take care of all your event decoration. But to be the most stylish couple you need to shop for the perfect wedding attire. After all, a fancy wedding outfit and stunning jewelry are the most noticeable part of your wedding look. Everyone wants to buy the best things related to their wedding. But the difficult part comes when you have to choose the best place in Kolkata to get your dream wedding outfit. Another thing that hits our mind while doing wedding shopping is our budget. There are many locations in Kolkata where you can shop for your wedding. But you need to visit a place where you can find the best wedding outfits, and jewelry at reasonable prices. To help you find the best place for wedding shopping in kolkata, we've listed some popular markets best for wedding shopping.
1. Burra Bazaar – Most Popular Choice For Wedding Shopping In Kolkata
Burra Bazar with no doubt has been paramount for wedding shopping in Kolkata. It has been always famous for its unique bridal wear collection at reasonable prices. This wholesale market is famous among couples to get designer clothes.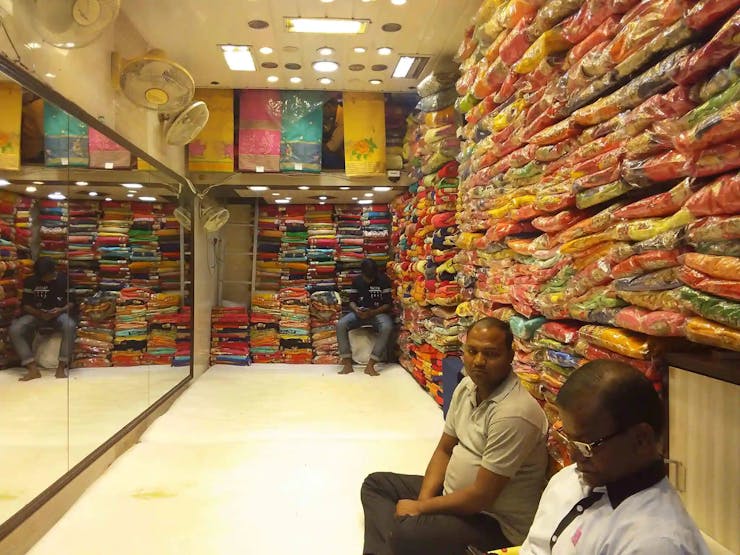 Recommended: 15 Destination Wedding Venues In Kolkata To Check
2. Gariahat – One Stop Solution For Your Wedding Needs
The next destination on our list is the popular shopping spot for Bengali brides. This is the perfect place to get your hands over branded cosmetics, stunning jewelry, and stylish handbags. This market is a perfect place to find every bridal trousseau essential. Higher a well-known destination wedding planner in kolkata to make beautiful memories of your dream wedding.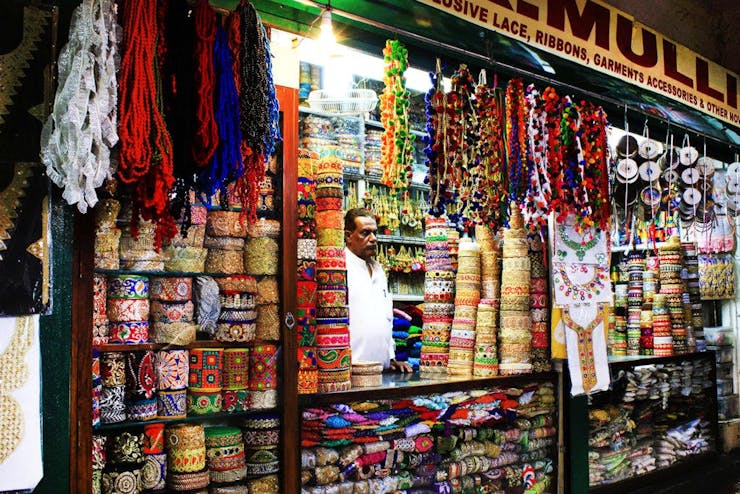 Must Read: 15+ Exceptionally Beautiful Wedding Mandap Decoration Ideas 2022
3. New Market – The Best Place For Wedding Shopping In Kolkata
New Market has been one of the most popular kolkata wedding shopping places during the wedding season. This is the lehenga hub in the city of joy. Brides visit this place for designer lehenga which is one of the main draws. You can also shop here for precious stone jewelry cosmetics, and footwear.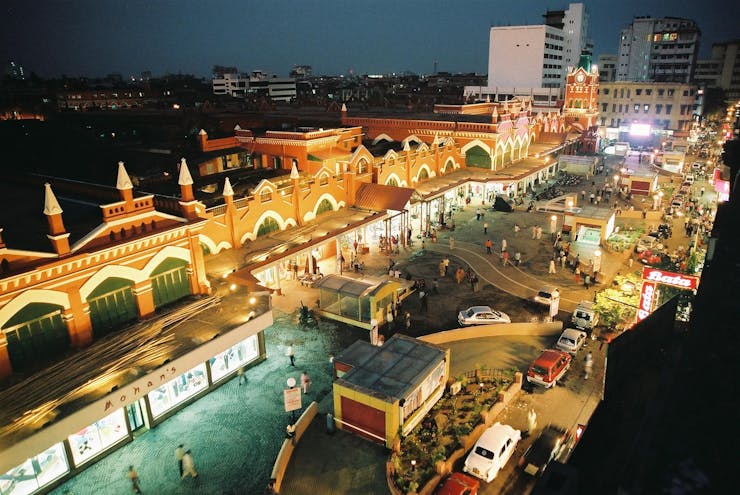 Also Read: Delicious Menu Ideas You Must Serve At a Bengali Wedding
4. College Street – Shop Your Dream Outfit And Best Story Book At The Same Place
Are you a great lover of culture and art? If yes then you could always travel to College Street the biggest book market in Asia. A paradise for the book lover in the city of joy is also a famous hot spot for wedding shopping. You can visit popular stores like Adi Mohini Mohan Kanjilal and Indian Silk House to buy an exquisite range of bridal silk sarees.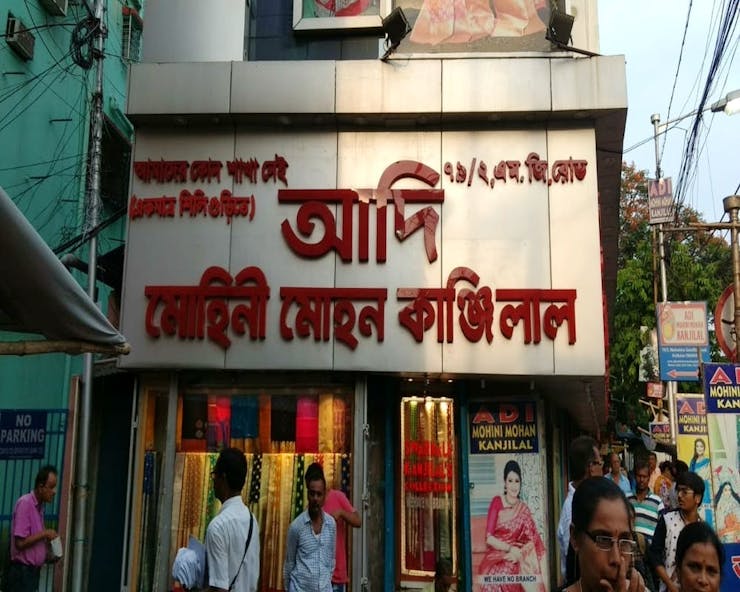 5. Bowbazaar – Paradise Of Traditional Gold Jewelry
After buying a gorgeous wedding outfit it's time to get your hands over exquisite gold jewelry. Bowbazaar is one of the best market for wedding shopping in kolkata. Here you can explore a wide range of ravishing jewelry that can complement your wedding outfit. This stunning jewelry adds a classic and royal touch to your wedding look.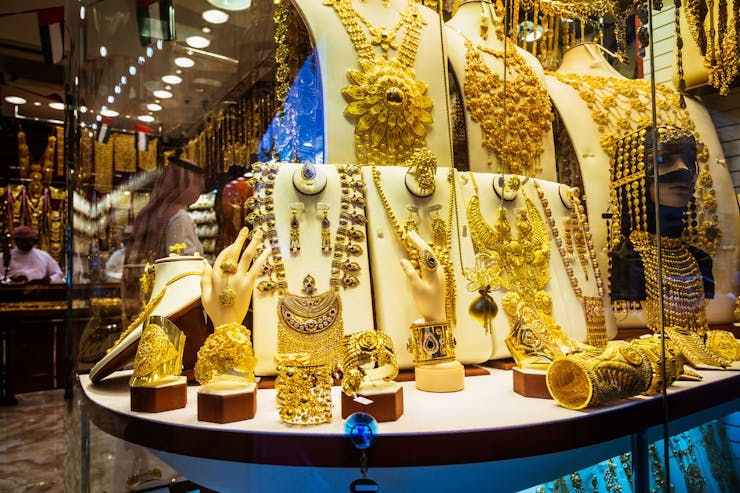 6. M.G. Road – Best Wedding Dress Shops In Kolkata For Customized Outfits
Looking to wear customized outfits on your wedding day? MG Road in Kolkata can be your go-to shopping destination for your wedding outfits. Here you can find experienced tailors that can make stylish groom outfits. This popular tailor hub in the city can offer you the best wedding shopping in kolkata for groom.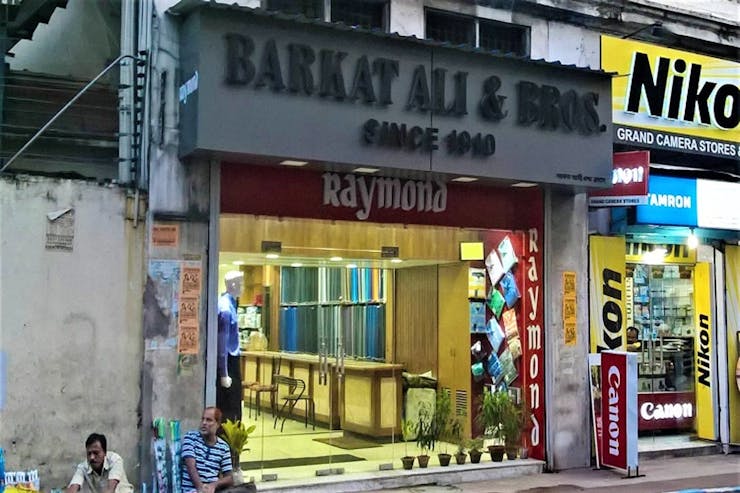 7. Bagree Market – Famous Amongst Brides For Cheapest Jewelry
Bagree Market is a place where every bride's dream comes true. This wholesale market sells every element of bridal trousseau at the cheapest price. You can also hire a porter in this market to carry your shopping bags at a small price.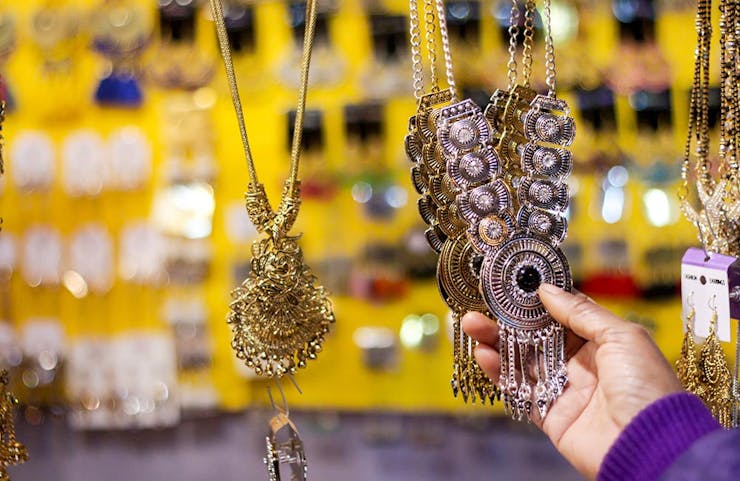 8. Malls – All Designer Store Under One Roof
The next stop on our shopping journey is popular malls in the city. This is the best place to buy all your wedding ensembles under one roof. South city mall or city center are the two biggest malls in Kolkata. Here you will find a cooling atmosphere and many designer stores catering to all your needs.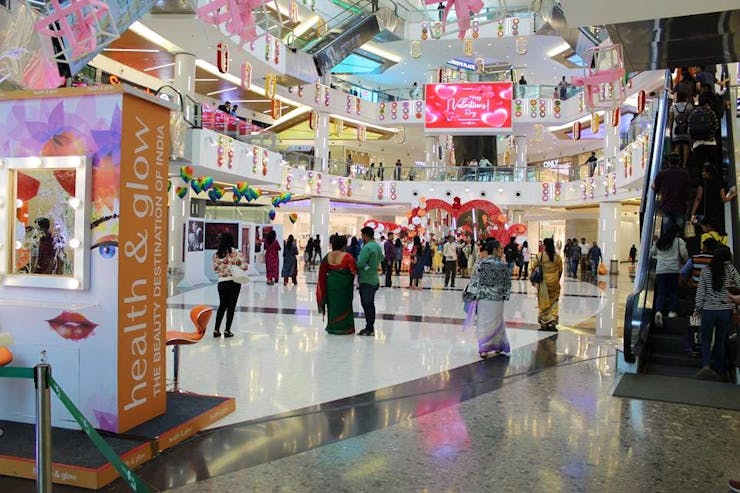 9. Hatibagan – Best Wedding Shopping In Kolkata For Silk Sarees
Ending our shopping journey with the best place for the finest fabrics. Hatibagan is one of the best places for wedding shopping in kolkata. This market is bridal heaven for traditional silk sarees to the latest fancy outfits. You will also get jewelry and cosmetic which will make your trip to Hatibagan a worth visit.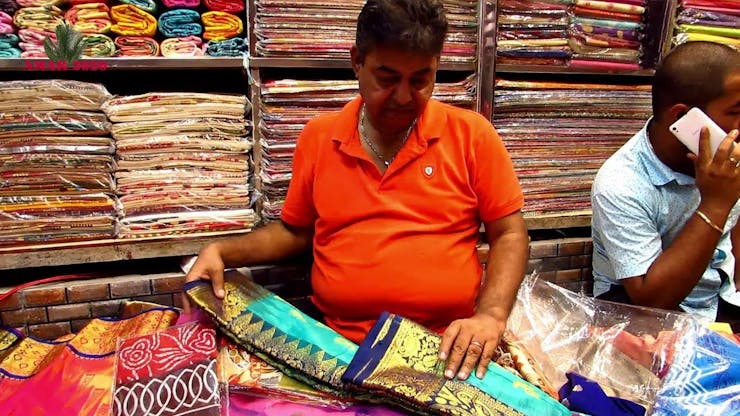 Some Important Tips You Must Keep In Mind While Shopping In Kolkata
Avoid Shopping With Too Many People
As you know Kolkata is a very busy city in India. Hence, you must avoid including too many people while shopping. It will also help you to find a perfect outfit without facing a stress-free situation.
Avoid Shopping Too Early
Fashion trend keeps changing on a regular basis. Shopping too early will make your wedding outfit outdated. It's better to shop two to three months before your wedding day.
Stay Updated With The Latest Updated Trends
If you want to be a style icon at your wedding event then make sure to stay updated with the latest trend online. Check the color, and design of the wedding outfit before buying it.
Look for Places That Comes Under Your Budget
Decide your budget and visit the place where you can get your dream outfit at a reasonable price. Find the shop or market where you can get many options at the cheapest price.
Keep Your Self Hydrated
Shopping in Kolkata comes with scorching heat and higher humidity. Hence, it is better to carry a water bottle with you to enjoy a happy shopping hour.