Wedding cakes are a significant part of the wedding celebration. A cake-cutting ceremony has become a new trend in Indian wedding receptions. A single bite of delicious cake gives immense pleasure when dissolve in the mouth. According to historians, this sugary and creamy delight originated in ancient Egypt. But the ancient Egyptian cooked it as a round and flat bread. The sweetened cake was later invented in ancient greek and Europe. But have you ever imagined a wedding celebration without this creamy dessert? Let's show our gratitude to the ancient Egyptians and greek who have gifted us this sweet delight. Nowadays, you will find variations in the flavors and designs of wedding cakes. A wedding cake is cut by both bride and the groom on their reception day. Today you will get a large number of fancy cakes to celebrate your special occasion.
Book an appointment with the best event planner in kolkata to plan a grand wedding reception with an OTT wedding cake. Check out some amazing wedding reception cake ideas that would suit your wedding theme and décor. Browse through this exclusive guide on wedding cakes to find the one you like.
1. An Exotic Multi-Tier Wedding Cake
Cakes with exotic designs are the current trend recently running at Indian weddings. An exotic cake is perfect for celebrating a destination wedding. A plain white cake with intricate golden designs gives a radiant look to your wedding decor. This whimsical cake divided into layers gives your wedding décor a rusty touch. This delightful multi-layer cake is a worthy treat for your special day.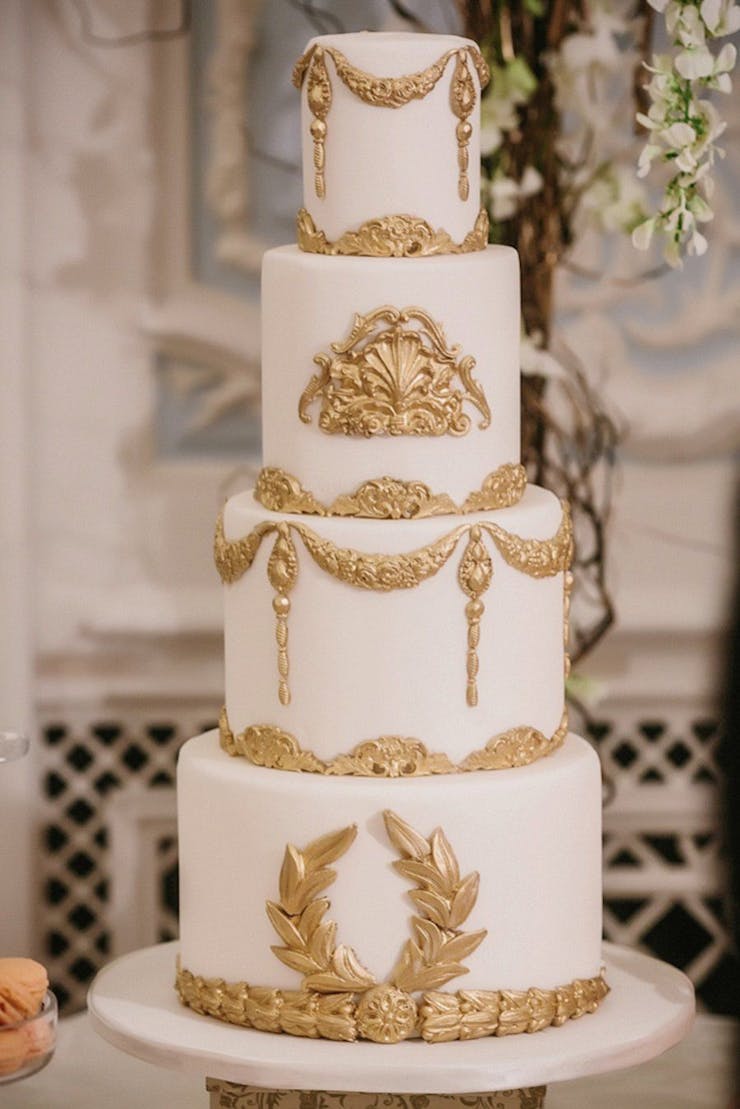 Recommended: Top 10 Unique Wedding Dance Floor Ideas
2. An Elegant Floral Wedding Reception Cake
There is no better way to celebrate your wedding event than with a beautiful floral cake. Pretty blues can add a happy vibe to your wedding celebration. This three-tier wedding cake reminds us of springtime garden parties. Topped with edible flowers in white and blue color makes it a charming and delicious cake.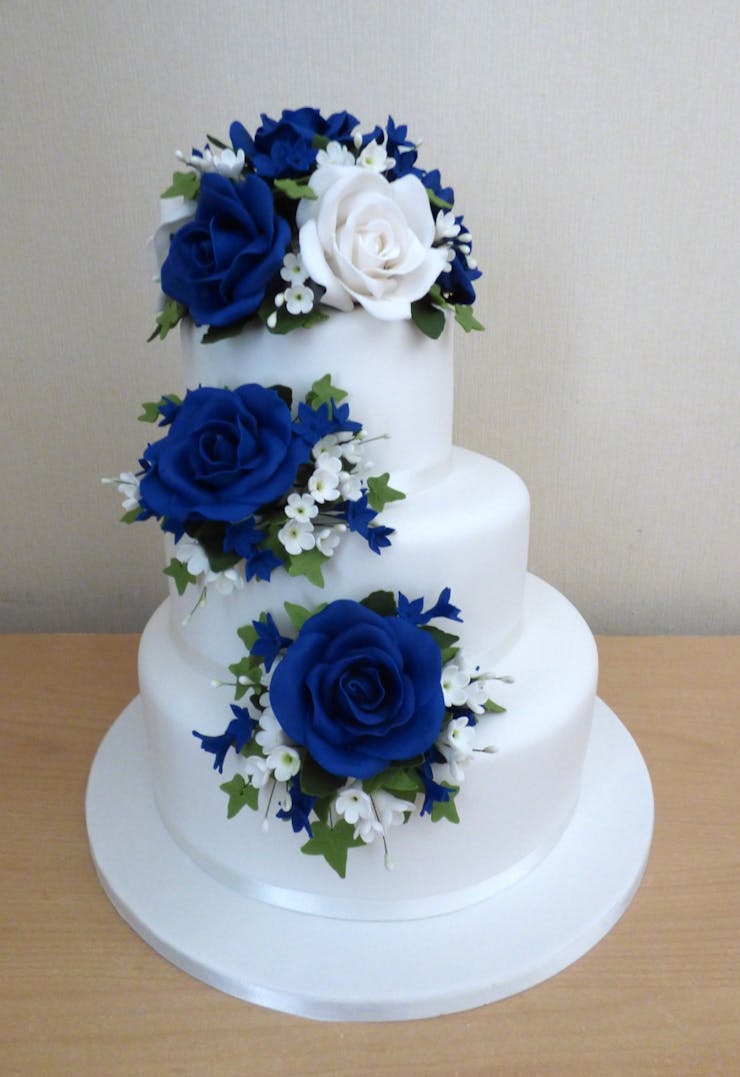 Must Read: Top 15 Trending Photobooth Ideas For Wedding
3. Metallic Cake Are Perfect For Rustic Theme Wedding Décor
A metallic cake comes under the category of wedding cake latest design. This shimmery sweet tree is a suitable match for a royal wedding theme. Divided into three tiers this metallic cake will make your event ten times more stunning. The golden pearls make a dramatic statement to the wedding celebration. A beautiful rose topped on the cake makes this an ultra elegant dessert for your event.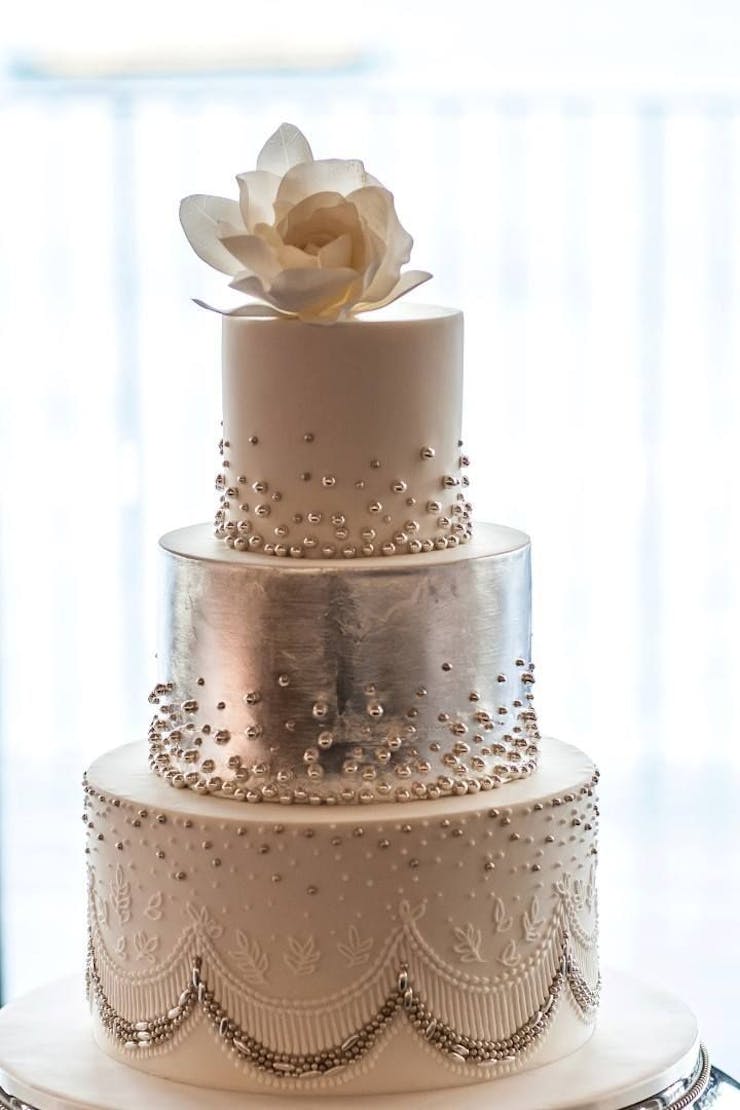 Check this: Top 13 Trending Wedding Table Decoration Ideas
4. A Marble Tone Cake Is The Best Cake For Ring Ceremony
A marble cake adds a sophisticated and elegant look to your wedding theme. You can ask your bengali wedding planner kolkata to arrange such a cake for your cake cutting ceremony. This cylindrical shape marble cake is a great addition to your fairy tale wedding. Beautiful roses and golden leaves add a romantic vibe to this sweet delight.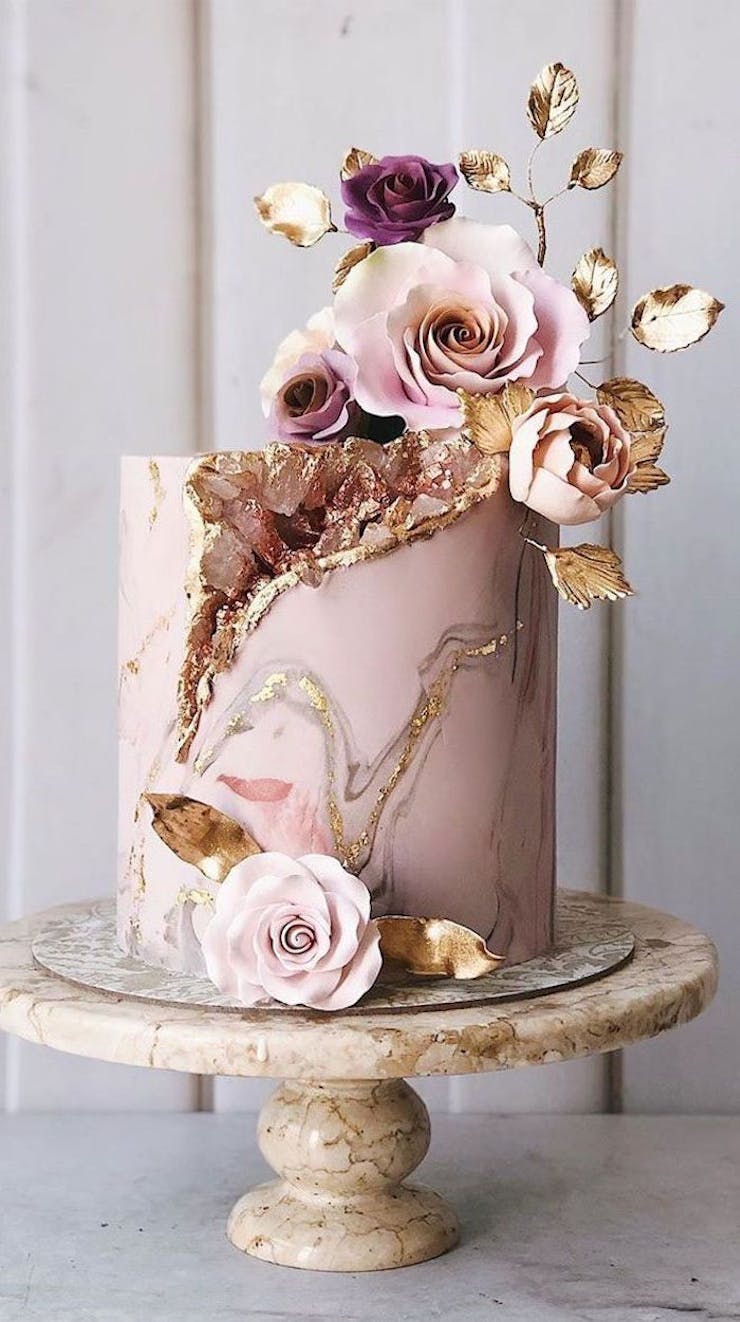 5. Introducing The Most Stylish Half & Half Cakes
A wedding cake is no more limited to a tempting dessert. Modern wedding cakes have become a work of art. Cake designers are transforming wedding cakes into creative pieces of art. For example, this half & half cake is a masterpiece of art introduced by cake designers. This two-shaded wedding cake in vanilla and chocolate flavor is a wonderful delight for your guests.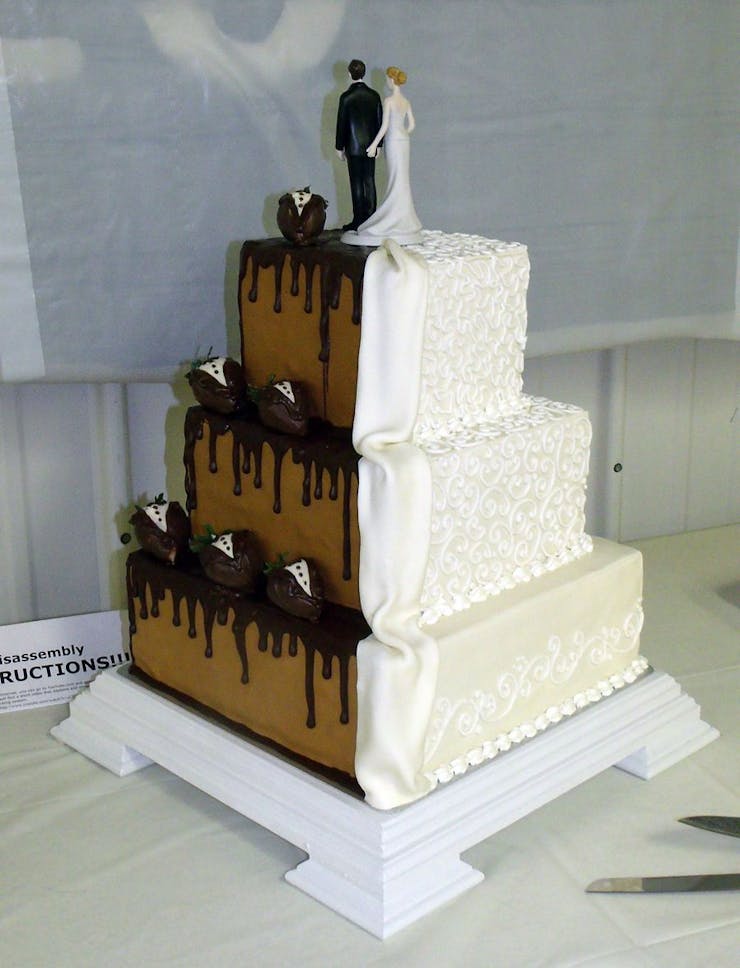 6. Pink Cakes Are Suitable For Pastel Theme Wedding Décor
Are you planning your reception ceremony in pastel themes? If yes then you must choose this pink cake to add a delightful and stunning appeal. This pastel-hued wedding cake layered with pretty flower and butterfly toppings looks stunning. It is the best way to add signs of spring to your reception ceremony.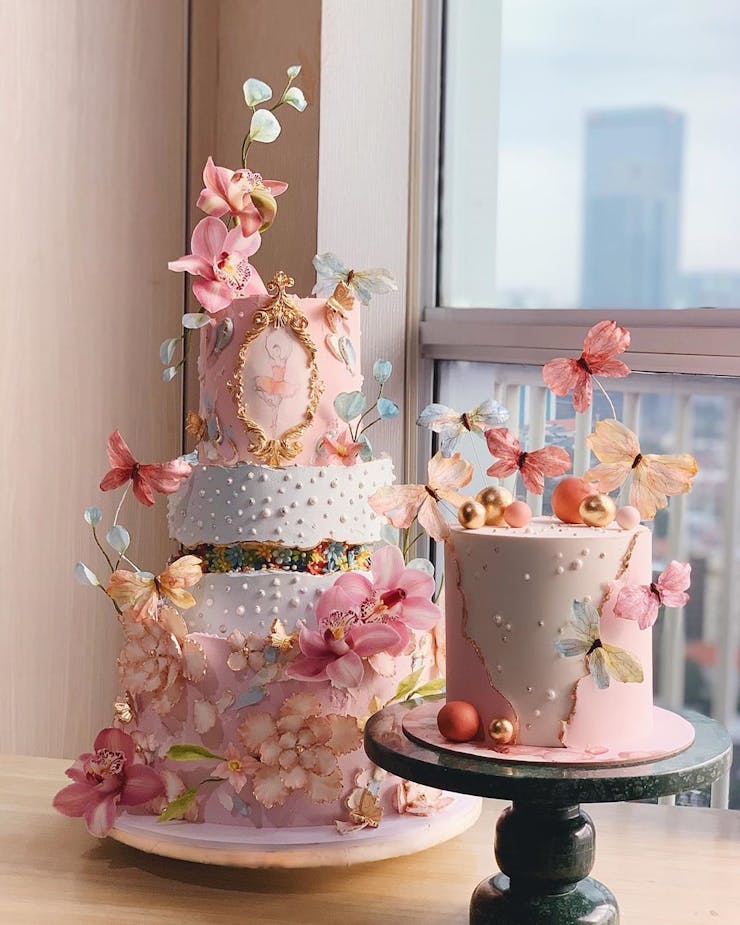 7. Hanging Cakes Are The Best Ideas For Wedding Cake Decorations
Do you want to add a wow factor to your wedding decoration? A chandelier cake is one of the best wedding cake decoration ideas to celebrate the royal occasion. This multi-tier hanging cake gives your wedding decor an impressive look. This luxurious wedding cake represents your class and status on your big day.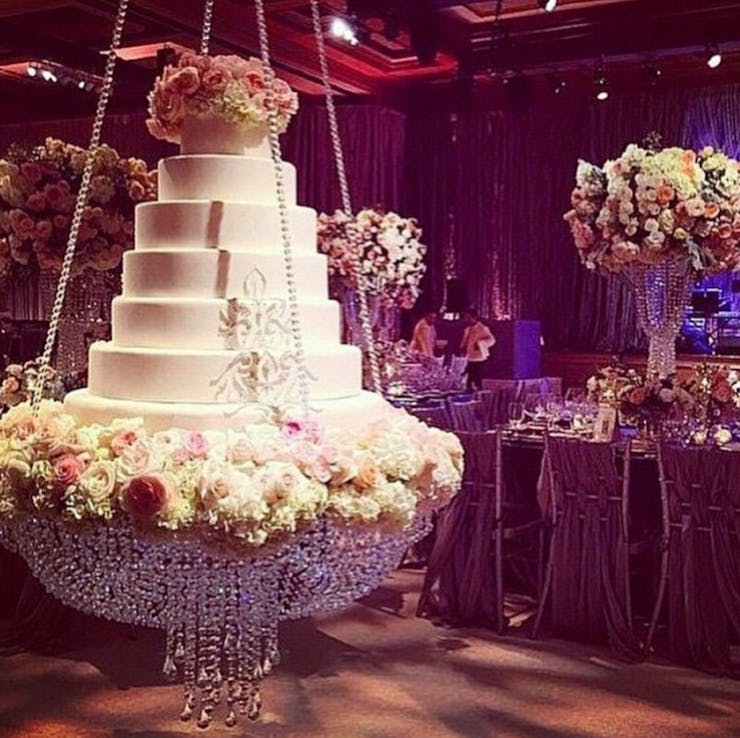 8. A Sizzling Tropical Cake Amped Up With Flowers & Leaves
Celebrating your wedding on the sandy beaches provides you joyful wedding experience. The backdrop of the blue ocean when accompanied by a tropical cake makes your celebration a dreamy one. Tropical cakes are happy wedding cakes that are delicious and beautiful in design.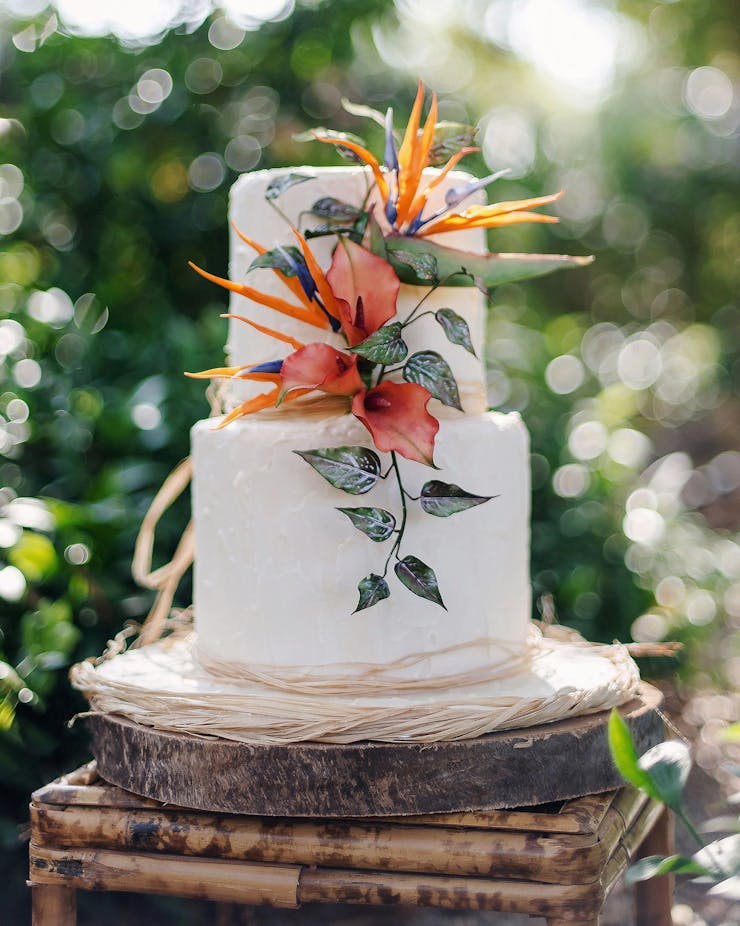 9. A Single Tier Cake Topped With Mr & Mrs. Hashtag
Are you looking for a unique option in wedding cakes to celebrate your marriage anniversary? A single-tier cake topped with Mr & Mrs hashtag is the best cake for wedding anniversary. This is the latest trend to turn your anniversary into a memorable affair. Layered with leaves and flowers this wedding cake is a marvelous piece of art.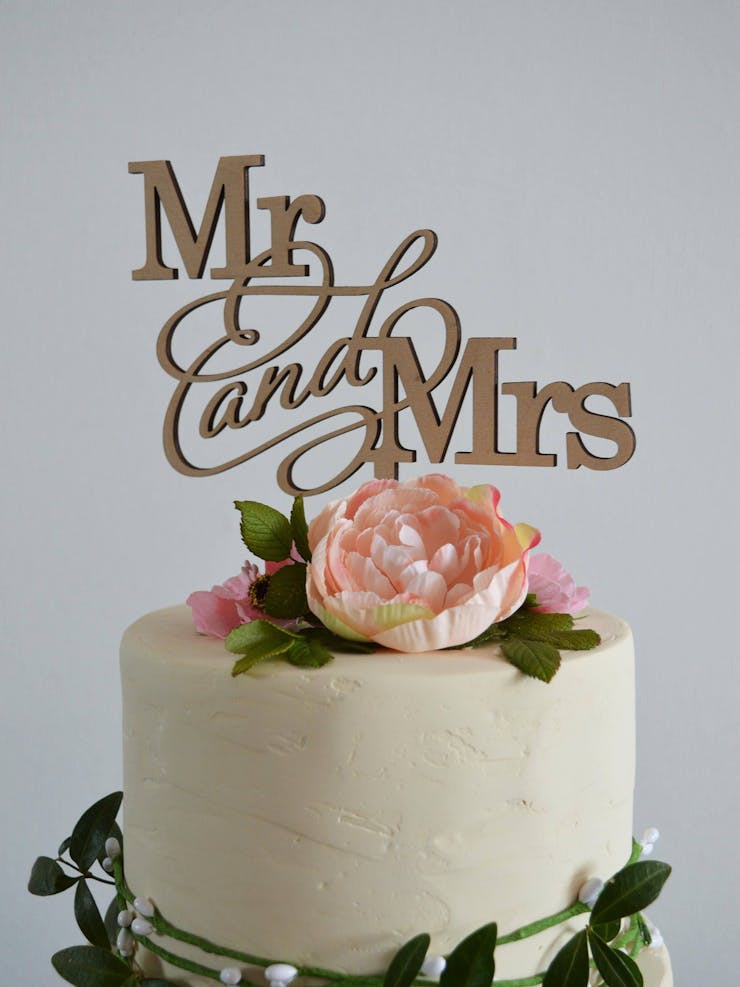 10. A Personalized Cake For The Modern Couples
This personalized wedding cake makes it to the top of this list because of its unique appeal. Tell a beautiful story with a personalized wedding cake. Covered with a love story and heart designs this beautiful cake is a perfect choice for a DIY wedding theme décor.
11. Ring Design Cakes Creates A Beautiful Engagement Story
A wedding ring inside an elegant cake makes a beautiful love story. This wedding cake is one of the most romantic wedding cakes design ideas. The unique design of this engagement ring cake makes your day more special. You can add a personalized note below to surprise your gorgeous bride.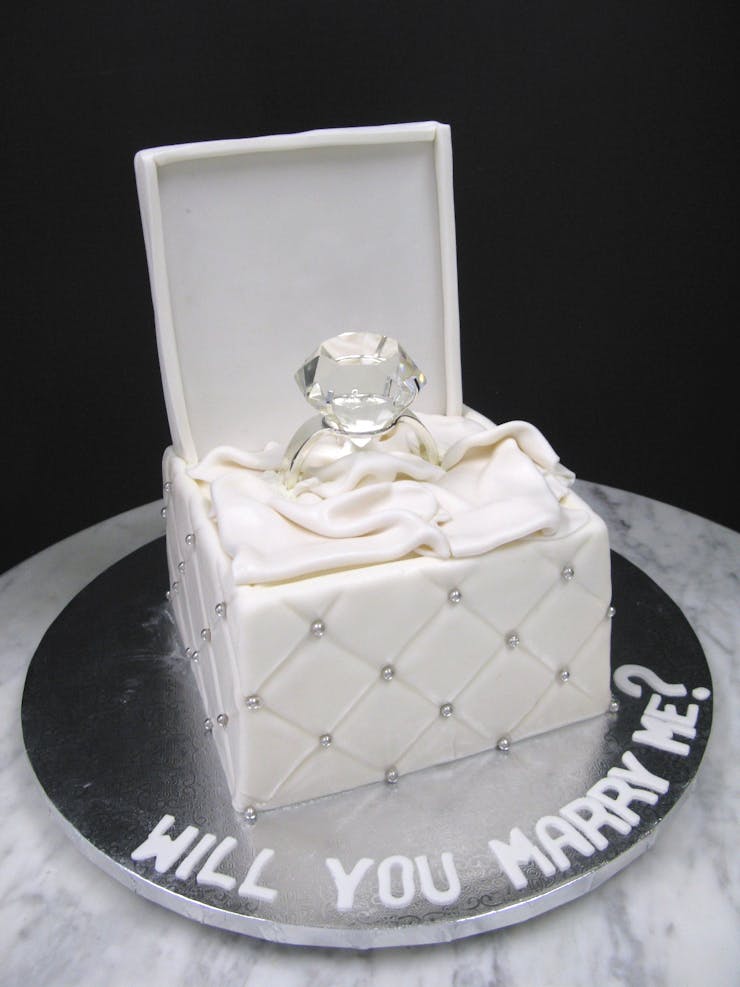 12. Semi Nude Cakes Decked Up With Edible Flowers Is A Delectable Treat For The Guests
Ending this delicious gallery of wedding cakes with the most popular semi-nude cakes. This three-tier nude cake with lovely flower toppings is perfect for a rustic theme wedding celebration. The smudge effect icing on this wedding cake gives it a glamorous effect. This is a perfect option for couples who want to add subtle decoration to their special event.