After a luxurious Indian wedding, comes the first night. An extremely emotional and special moment in the life of a newly married couple. Every new couple desperately waits to celebrate their first wedding night. The wonderful memory of this in your heart. Mark the new phase of your life by planning something special. To make the moment extra special and romantic you can contact the best wedding planner in kolkata who can turn your dreams into reality. Creative and dreamy first night room decoration can truly create a romantic atmosphere. Here we are sharing some amazing first night room decoration ideas that will surely infuse passionate romance between the two love birds.
1. Adorable Balloon First Night Room Decoration
A balloon is a great option for first night wedding decoration as it makes a huge statement. In the past few years balloon has become an integral part of wedding decoration. Renowned event management company kolkata uses these unique elements to make the wedding room super glamorous. From mini pink balloons to the purple heart shape balloons hanging from the ceiling makes your wedding night room decoration cute and romantic. You can choose pastel colors or deeply shaded balloons or even metallic balloons for making your first night the most memorable day of your life.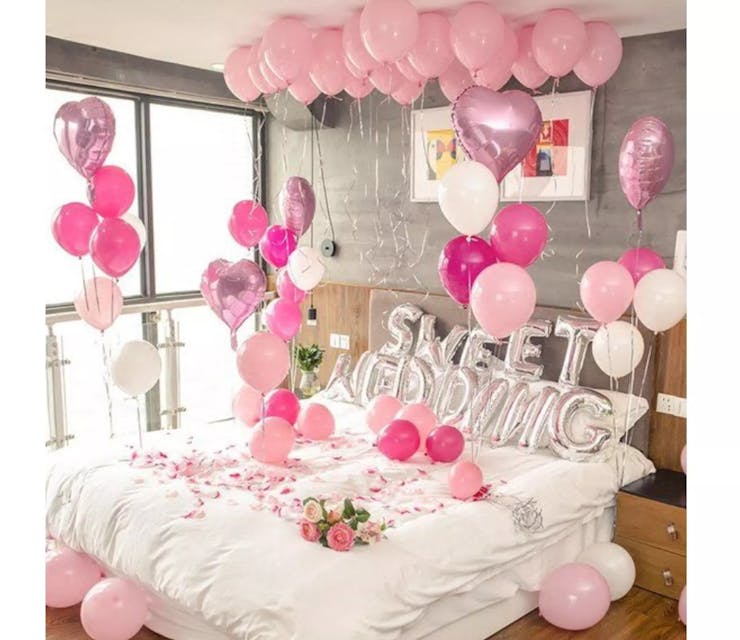 Recommended: Top 11 Unique Balloon Arch Decoration Ideas For Your Special Day
2. First Night Room Decoration With Floral Fragrance
Every couple would love to brighten up their wedding room with aesthetically pleasing and fragrant flowers. You can use rose petals, champagne, and some candles to add romantic vibes to your wedding room. Flowers like red rose leaves and aromatic fragrance makes the atmosphere extremely romantic.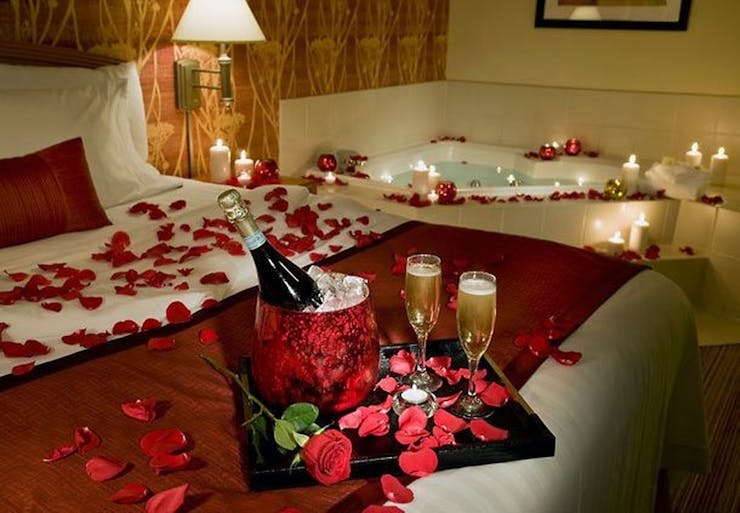 Also Read: 11+ Most Amazing Entrance Decor Ideas For Wedding – Events Gyani
3. Elegant & Dreamy Floral Canopy First Night Room Decoration
Flowers have always held a special place in wedding first-night décor. Creating a floral canopy over the nuptial bed offers a fairytale-like feel. An elegant canopy made with white net curtains and some beautiful flowers will really justify the beauty of your first night. This is the most traditional and simple first night bed decoration with flowers for decorating the newly wedded couple's room. You can also add exotic flowers like orchids, and green foliage to make it a truly classic wedding room décor. Good sentiments between wedded couples emanate from this first night bedroom decoration.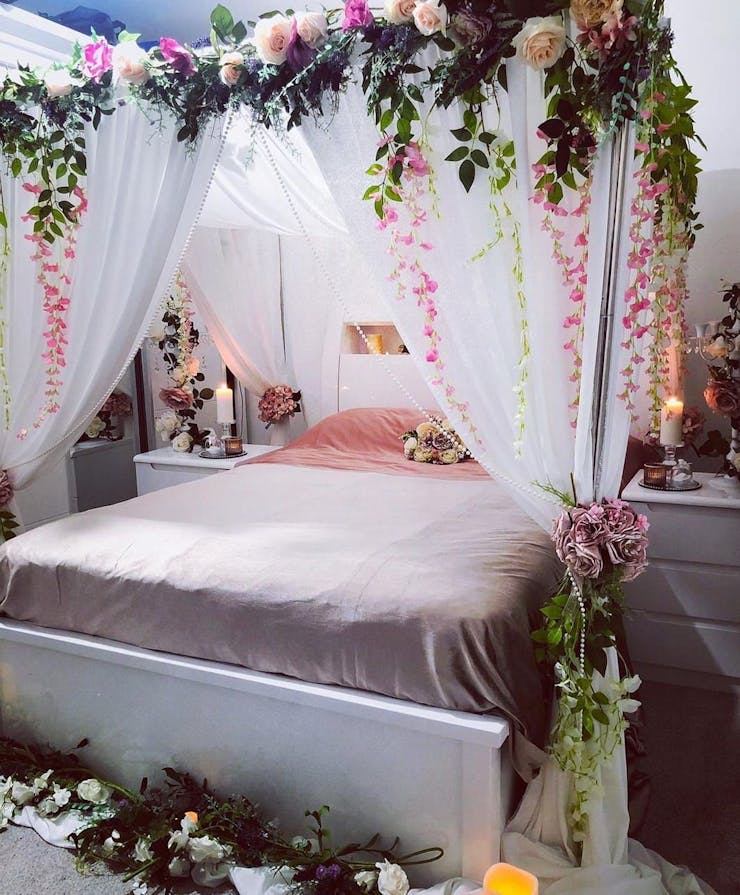 Must Read: 13 Stunning Wedding Car Decoration Ideas You Can Use For Marriage
4. Add Some Candles To Your First Night Room Decoration
Make your special night glow with the most romantic lighting called candlelight. The flickering flames project an amber glow that beautifies your entire room decoration. You can place these illuminated flames on the side tables and on the floors of your room. Make sure to add scented lights in your wedding room to set the right mood. These scented candles are mesmerizing and beautiful room decoration for first wedding night that can add a special charm to your love story.
5. Say It With Heart Shape Balloon First Night Room Decoration
A heart shape balloon decoration is a magically beautiful wedding room decoration ideas. The romantic red heart shape balloon is a classic option for a honeymoon suite room. This is the best way to surprise your better half and express your true feelings. The enchanting charm of a beautiful bed decorated with a red heart balloon will leave your partner overwhelmed with joy as soon as they step inside the room. This first night room decoration strengthens the bond between newlyweds.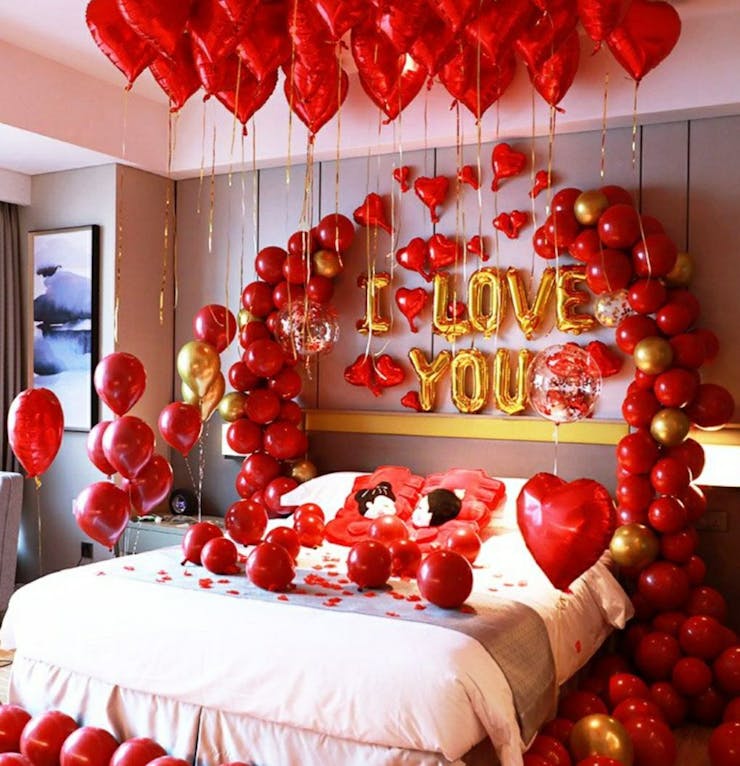 6. An Illuminated First Night Room Decoration
The twinkling fairy light is the best first night room decoration. Fairy light decorated over the bed creates an ambiance of romance and intensity in the room. A comfy bed with fluffy pillows and barn lights can make your first night the most dreamy one. It can add a special kind of magic to your wedding room.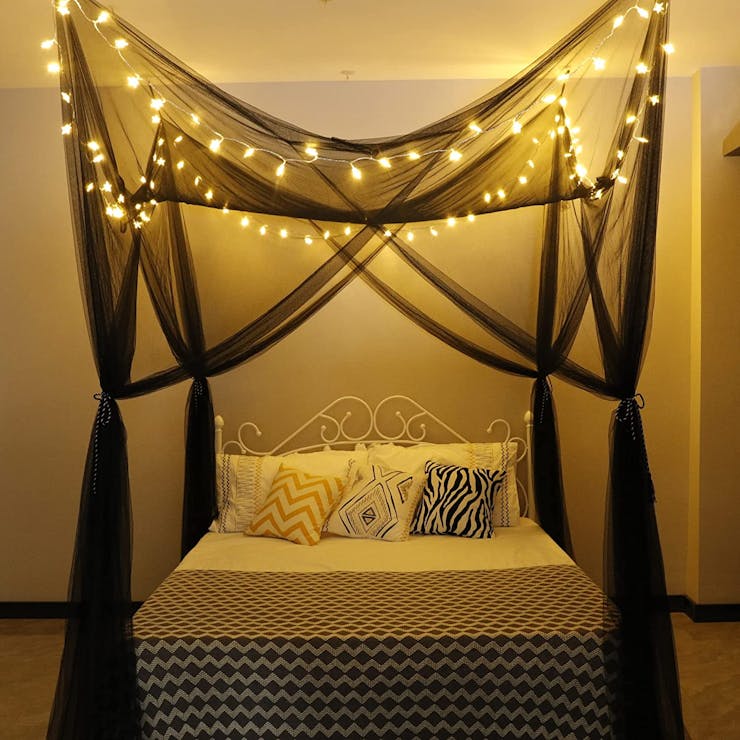 7. Romantic Rose Pathway First Night Room Decoration
A beautifully designed entry walk to your bed sets the mood for a romantic evening. A floral pathway or a carpet made of rose petals is the favorite of every couple. This is one of the most beautiful marriage first night decoration ideas. The rose petals extended up to the bed will add the most sensuous touch to your wedding night décor. You can also add illuminated candles along the pathway to add a romantic theme to your wedding room.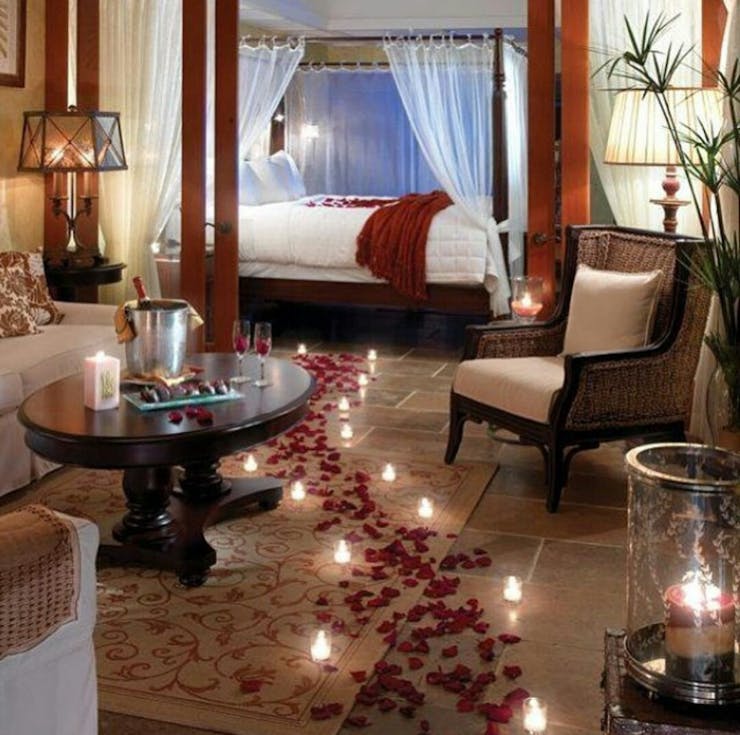 8. Stunning Swan Décor First Night Room Decoration For The Love Birds
Swans are the most beautiful bird that symbolizes purity and love. You can also amaze your life partner with this creative and romantic swan décor for the first night. This is a very romantic bed decoration for wedding night made with towels. Designing a heart with roses on the bed will enhance the beauty of this stunning swan.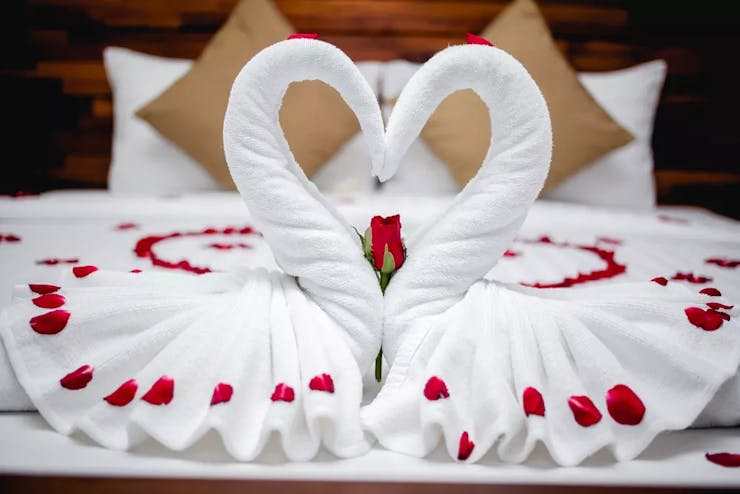 9. A Floral Saga First Night Room Decoration For A Romantic Night
This kind of overdramatic flower decoration for first night will surely leave your better half spellbound with its beauty. A flower curtain design over a cozy bed is the epitome of beauty. You can either choose exotic blooms like orchids or opt for traditional flowers like tuberose or roses. A floral canopy made with flowers like jasmine or tuberose will fill up the room with a sensuous fragrance. This first night room decoration with flowers canopy is sure to accentuate the mood of the couple on their first night.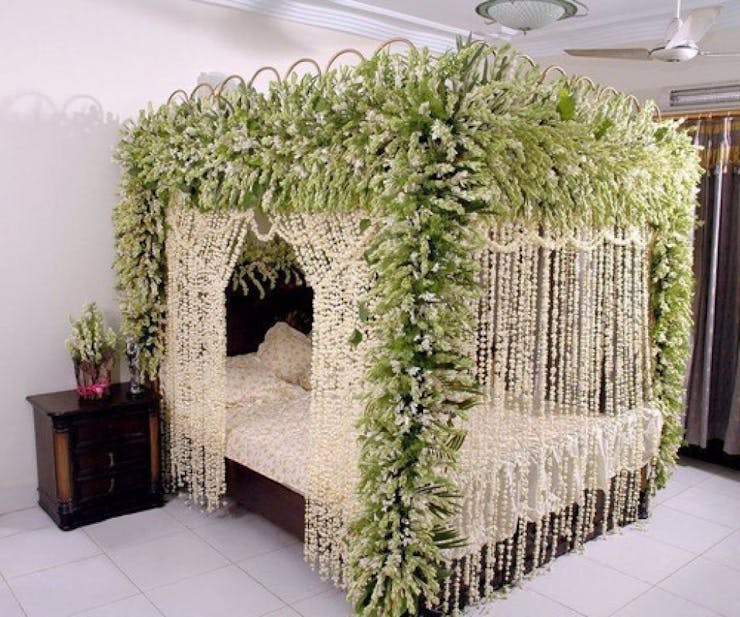 10. Dramatic Drapes With Illuminated Bed First Night Room Decoration
Beautiful drapes can turn your wedding room into a magical oasis. You can go for sheer white chiffon drapes to make your room a dreamy wonderland. After a tiresome wedding, such a dreamy and romantic setting will surely soothe the tired eyes of the newlywed couple. This kind of first night bed decoration is a perfect element for a happy and fresh start. You can embellish this dreamy drape décor with small fairy lights to add whimsical vibes.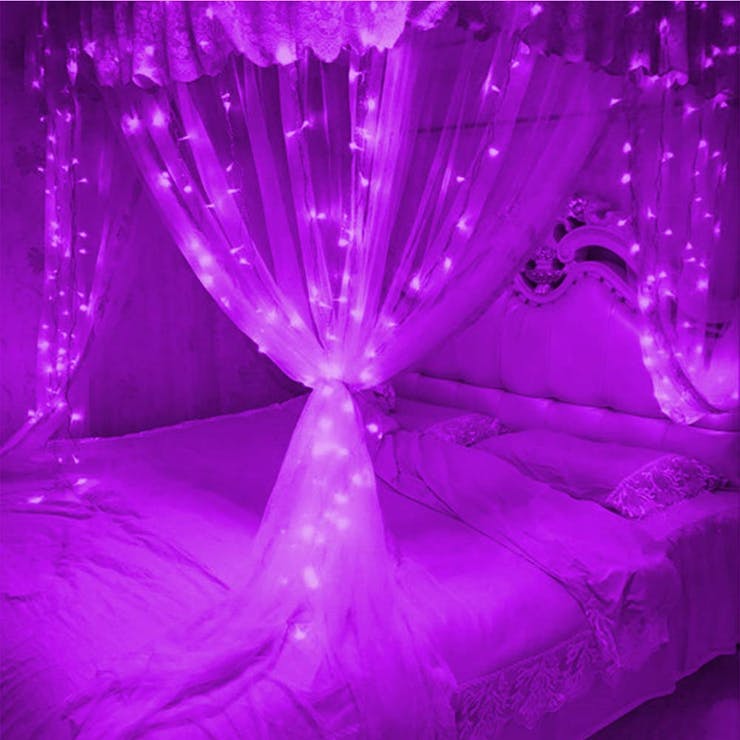 11. A Colorful First Night Room Decoration With Red Drapes
A red curtain if arranged perfectly can surely accentuate the beauty of your first night bed. This is the most simple first night room decoration that will provide a romantic touch to your room. This fully red wedding room is a better way to begin a romantic life.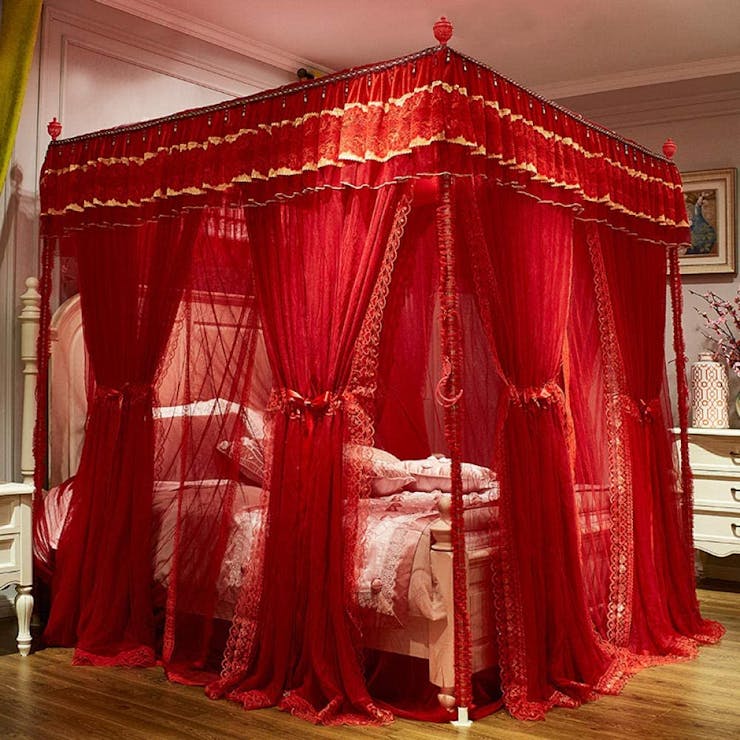 We hope this stunning list of first-night room decoration ideas will inspire you to plan a romantic and memorable wedding on the first night.