Bengali weddings are extravagant ceremonies, inviting hundreds of people from relatives to friends. The customary way of inviting guests to a traditional Bengali wedding is by sending out wedding cards. A Bengali invitation card is a crucial part of the wedding that has to be creative and beautiful at the same time. A good wedding invitation design set the tone of your event and announces the wedding to the invitees. It is considered a reflection of the couple's personality. Hence, you have to be very careful while selecting a Bengali wedding card design.
Bongs are born creative and they always prove their creativity with unique designs. If you want to make your wedding day memorable, you should hire the best Bengali wedding planner Kolkata. They can help you plan a dream wedding event and even suggest you the best wedding card designs.
Read on to know about the most amazing Bengali wedding card ideas.
1. Butterfly Design Bengali Biyer Card
If you are fond of something elegant as well as creative then choose this Bengali marriage invitation card. A butterfly motif wedding card is considered auspicious in Bengali culture. Take inspiration from this red color wedding card. The golden butterfly motif on this card is enhancing the overall design of the wedding card. Discuss with your wedding event planner in Kolkata about your wedding theme before finalizing your card design.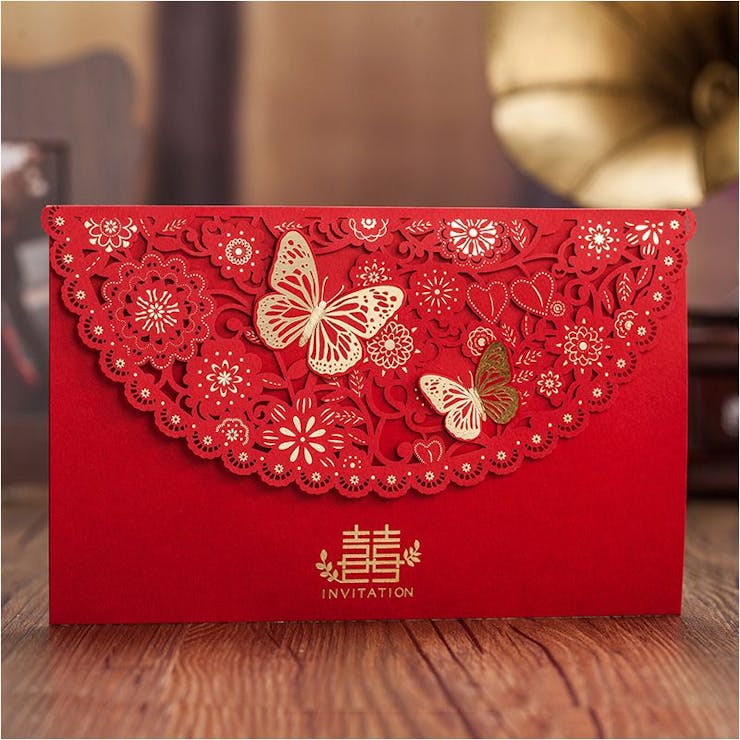 Recommended: The Bengali Wedding Tatta List For Bride To Be That You Will Love
2. Shankh Shape Bengali Marriage Card
As the name suggests, this Bengali marriage card design is inspired by a shankh. Shankh or shell is also considered auspicious in Hinduism. According to Vedas, its sound can ward off evil power. Hence, selecting such a unique invitation card design will amaze your guests. It will also represent your cultural belief and creative thoughts.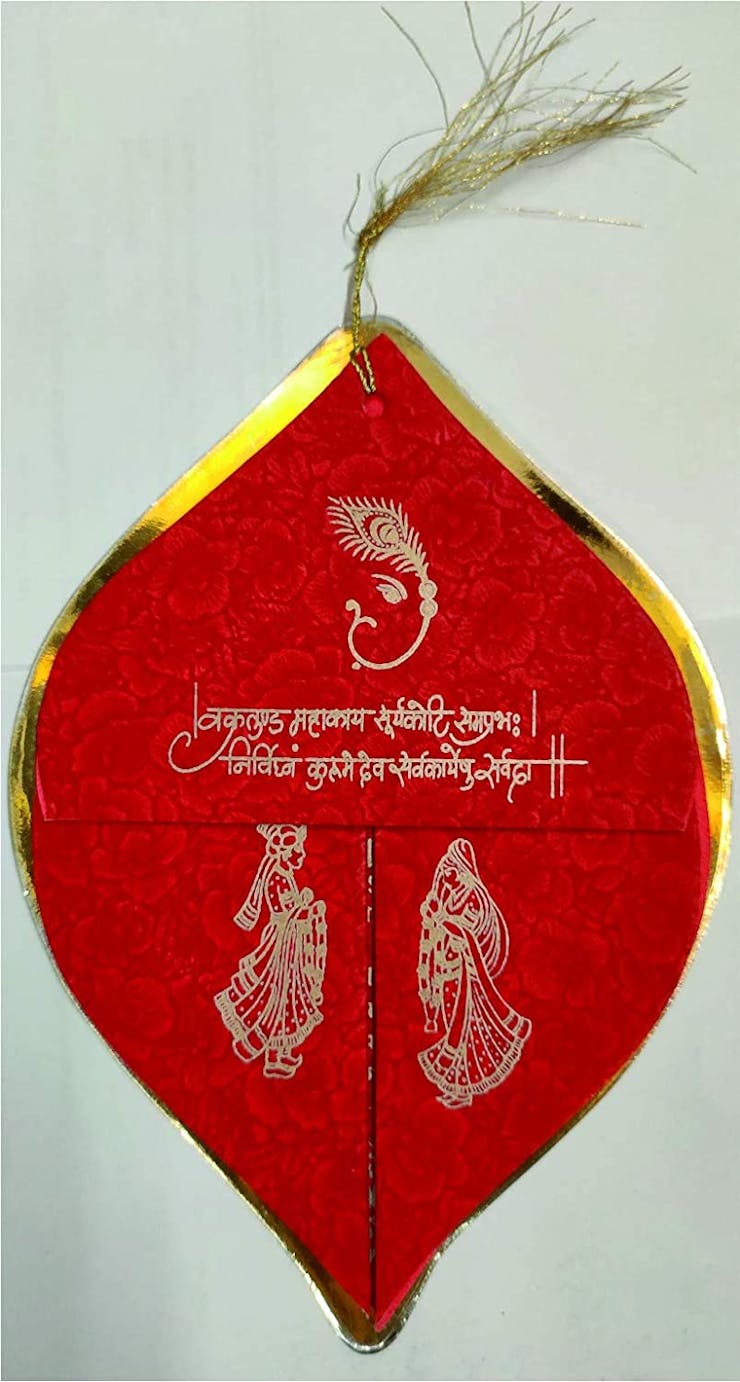 Must Read: Trending Bengali Wedding Decorations Ideas
3. Wedding Invitation Card In Scroll Design
Scroll Bengali marriage invitation card has made a great comeback in recent wedding seasons. This card design adds a regal feel to your wedding invitation. If you are consulting the best wedding planner in Kolkata to plan a grand wedding, they will surely suggest you use this card. You can use a classic seal to add a touch of personalization to your wedding card.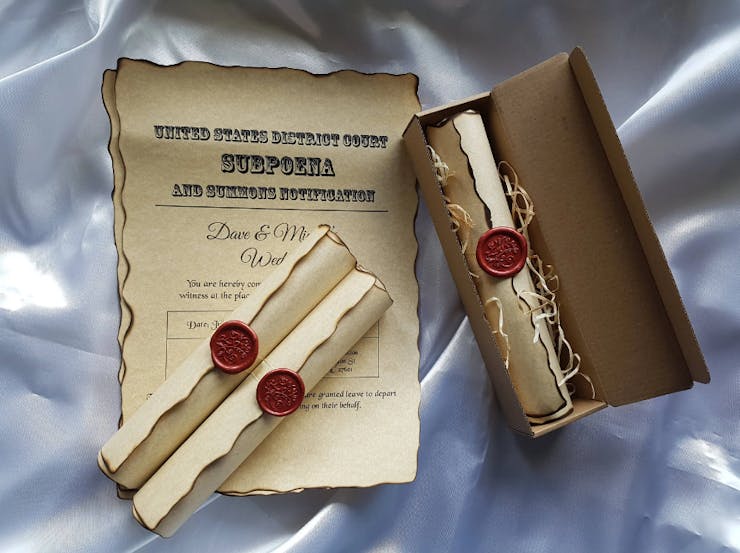 See More: 16+ Must Needed Bengali Wedding Planning Tips
4. 3D Wedding Invitation Card
Who knew that you could design your card in a 3d theme? This is one of the most wedding invitation card template that looks unique and attractive. The major highlight of this card is the 3D picture of the fire that appears to look original. This is why couples love using this kind of extraordinary wedding invites for their guests.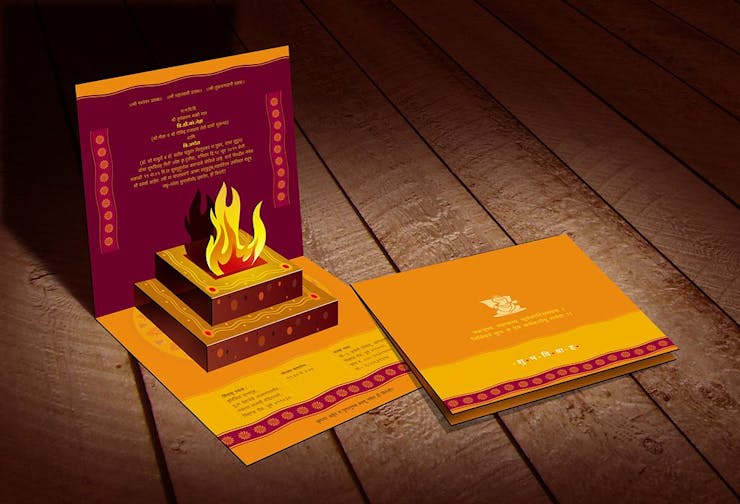 5. Floral Bengali Wedding Card Ideas
If floral prints are your thing, then here's something right for you. These floral print Bengali wedding card ideas are the more elegant option for a fairy-tale wedding theme. The floral patterns on the card will also complement your floral wedding decor. It will give your guests an idea about what to expect from your wedding.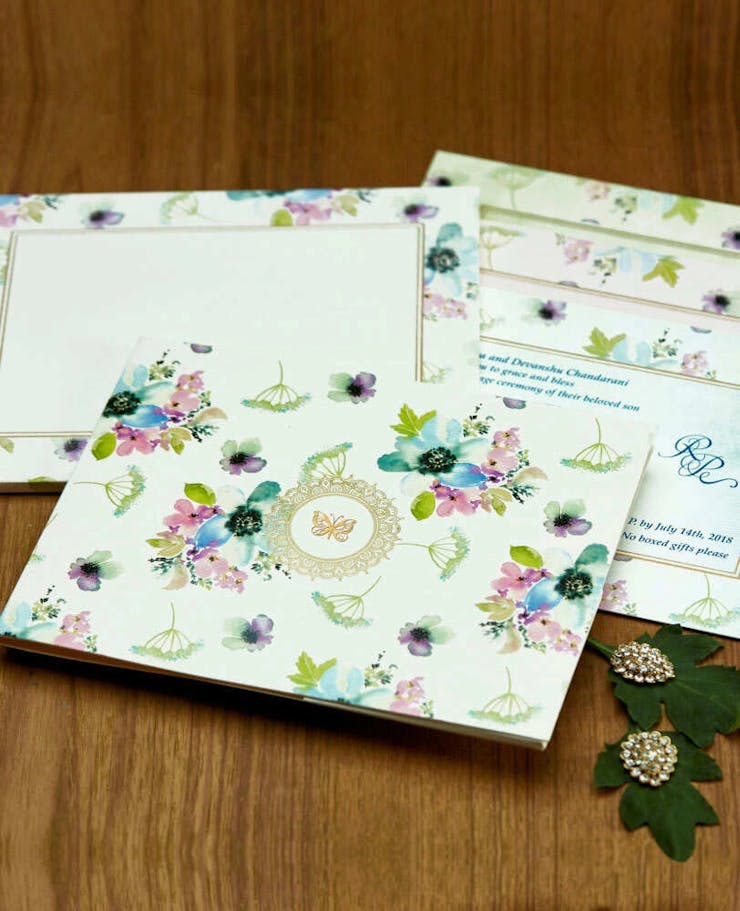 6. Illustrated Bengali Wedding Card Template
Skip the traditional wedding invitation templates! We have something great to offer you. The elegant hues and vibrancy of this wedding card add a feeling the happiness to your wedding invitation. This creative illustration of a couple along with their pet says a lot about their personality. You can also try this kind of wedding ceremony invitation card to increase the excitement for your big day.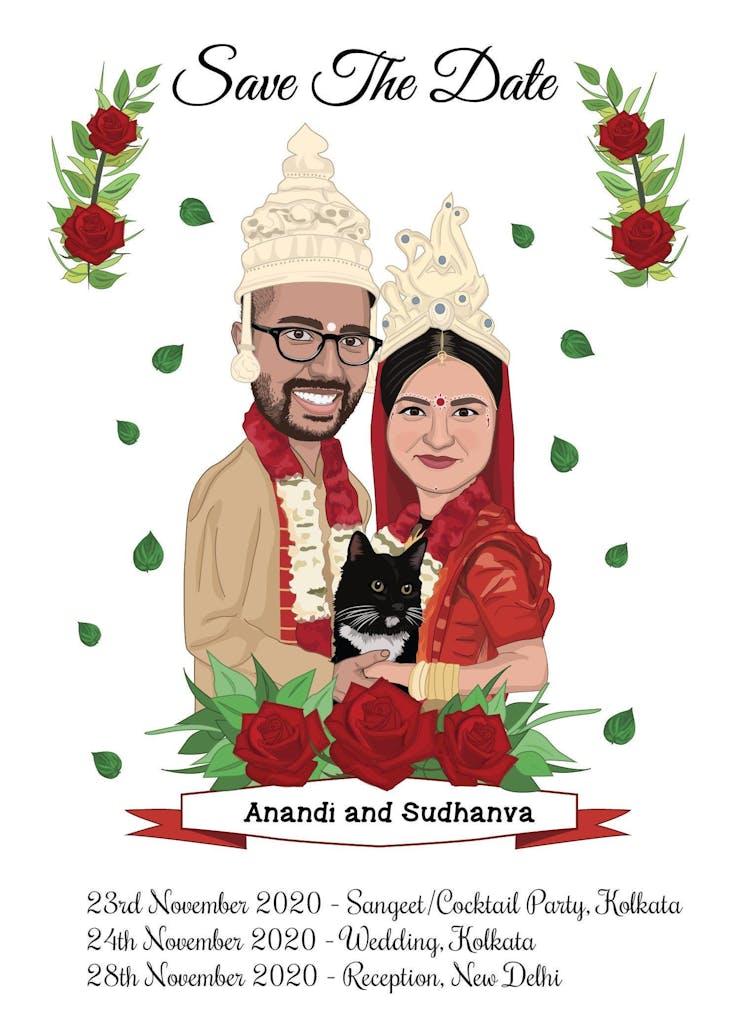 7. Bengali Wedding Invitation In Regional Script
This is one of the best wedding invitation card designs for a couple who wants to celebrate a traditional theme Bengali wedding. The Bengali scripture used in the card is a very popular theme that has been used for many years. This traditional wedding invitation card design shows the ethnicity of the couple. The vibrant and bold hues used in this wedding card make it appear more attractive.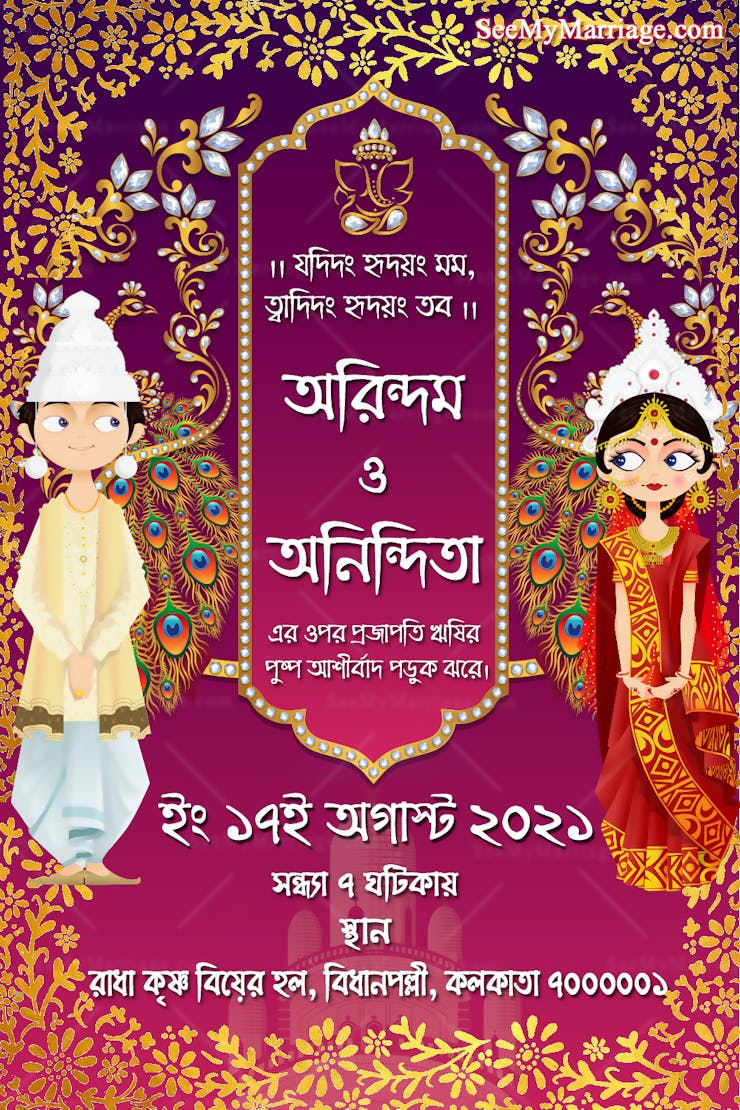 8. Creative Bengali Wedding card Design
This Bengali marriage card design is a masterpiece in itself. The intricate leafy patterns and butterfly is the main highlight of this card. The red and golden hue of the initiation card looks royal and attractive. It can be a perfect option for those who are planning a royal theme wedding. Such beautiful cards are sure to draw the attention of your guests.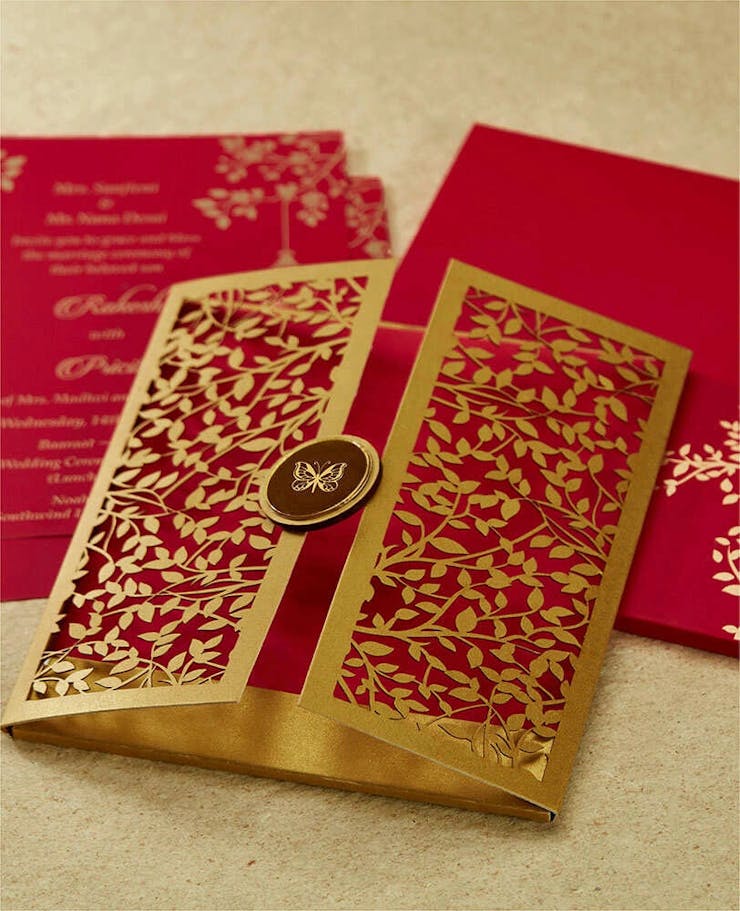 9. Peacock Motif Wedding Card Bengali
Traditional motifs are always the best ones. Using a spectacularly beautiful Bengali marriage card format with a peacock motif is a great idea. It will make your guests feel connected to nature and its element. It is a better invitation card idea for couples who are nature lovers. Moreover, this wedding card captures the vibrancy and joy of a Bengali wedding in a very creative way.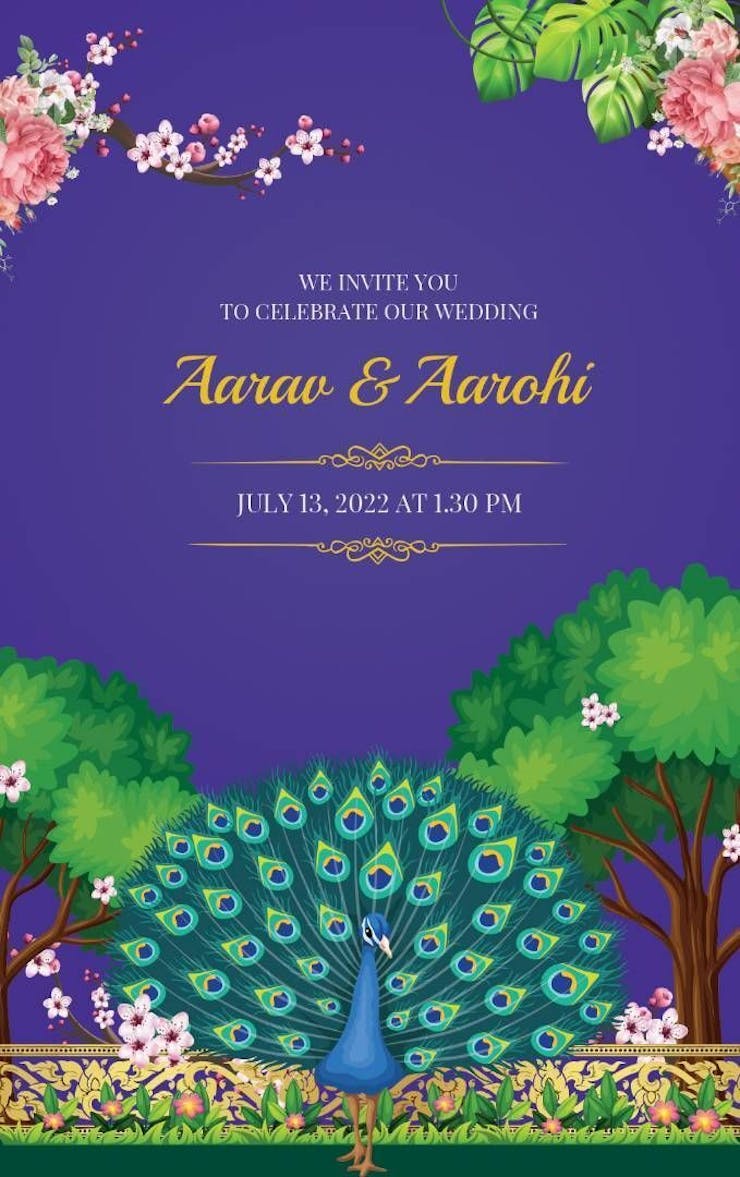 10. Traditional Bengali Wedding Card
Here is one of the simplest yet best wedding invitation card designs. Traditional designs never get old. They are always in style and stick to their elegant charm. Paisley motifs and mandala motifs are some popular designs used in Indian wedding cards for decades. The simplistic charm and intricate design of such cards hold the essence of a traditional theme wedding.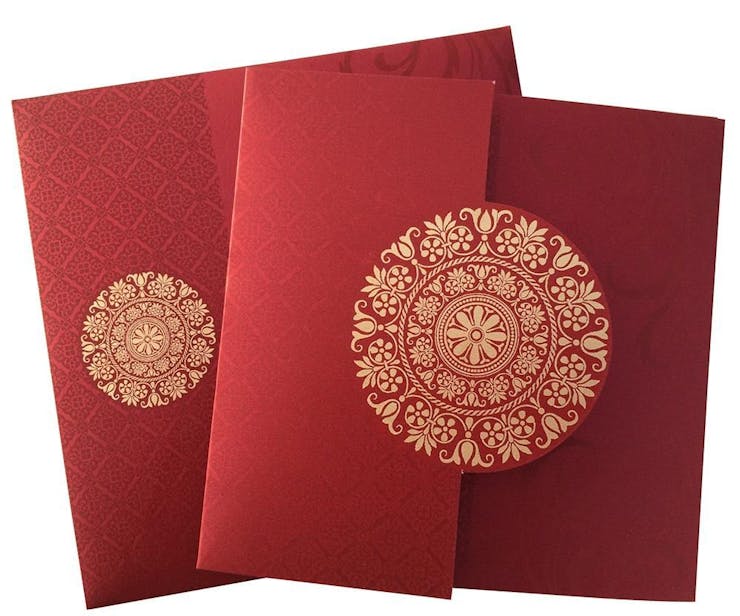 11. Destination Wedding Invitation Card Ideas
If you are planning a destination wedding, then this marriage invitation card design would be a perfect wedding invite. The picture used in the card depicts the kind of wedding you will have. It will also increase the excitement of your wedding guests. The traveling theme will further add meaning to the wonderful card design.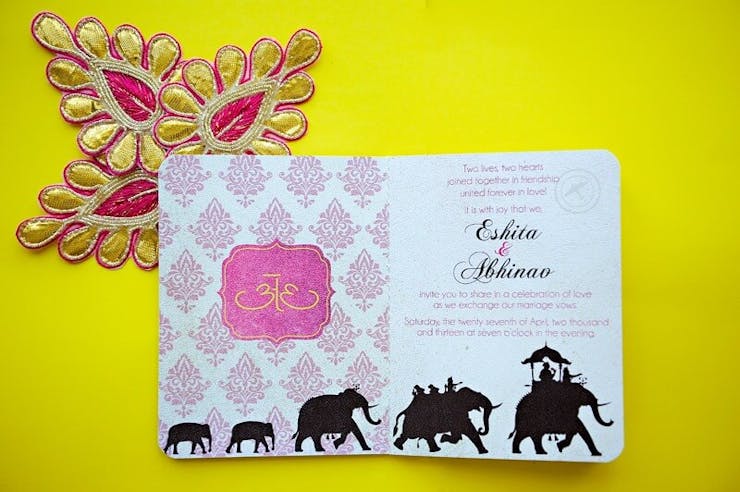 12. Quirky Theme Bengali Wedding E Card
E-invitations are becoming increasingly popular in Bengali weddings. You can hire a good e-invite creator to create wedding invitation in animated format. Virtual invites cost less and also add a creative touch to the wedding invitation. This is a kind of wedding invitation design, that is hard to ignore!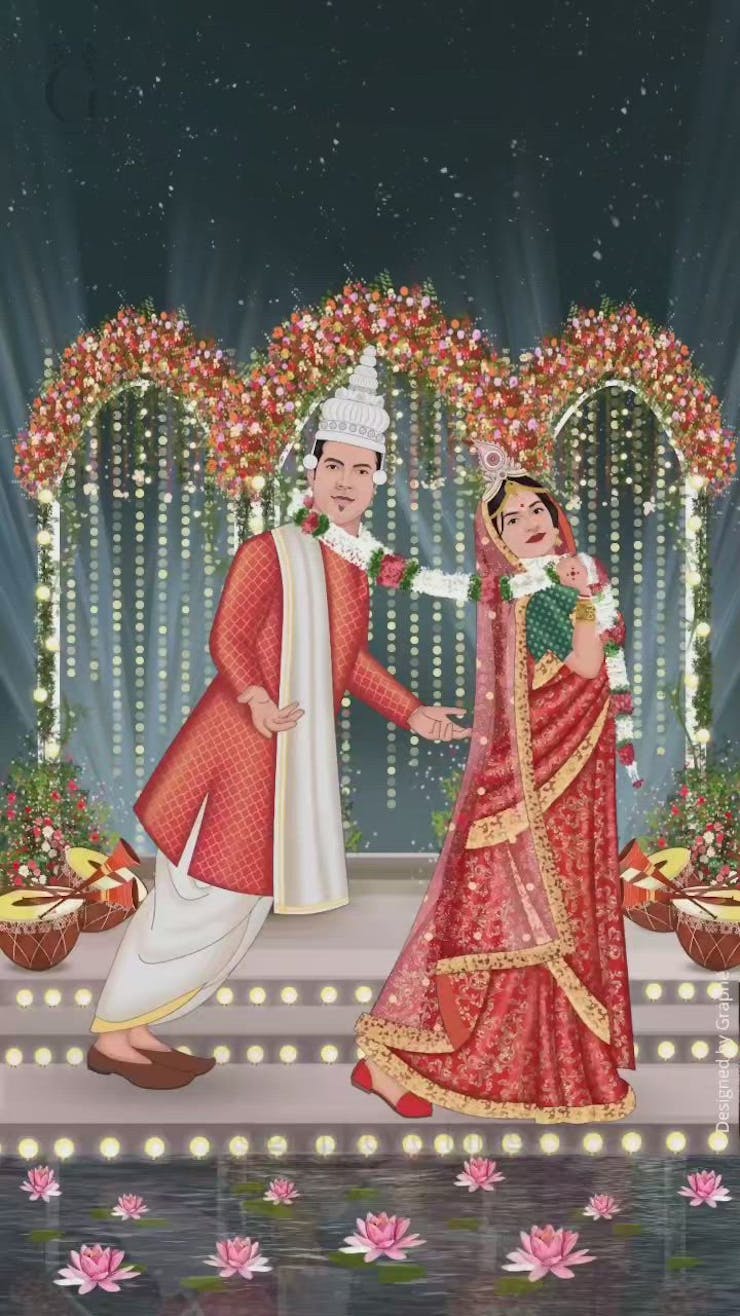 13. Drawer Theme Bengali Wedding Card
Concluding this list with the most luxurious wedding card for Bengali marriage. If you are someone who appreciates luxurious designs then this wedding card is a good option for you. This box shape wedding card will make your wedding invitations more personal and memorable.