In our society, marriages are largely dominated by women. Every time we imagine a wedding, all we can imagine is the stunning bride, her lehenga, hairstyle, makeup, and other wedding-related details. But times have changed lately. Potential grooms have finally made up their minds that they need to look their best on their wedding day. The brides-to-be must now share the focus and allow a few eyes to admire their important ones. Find the best Bengali wedding planner Kolkata to make your day more beautiful.
Nowadays, there are many options for grooms. For them, there are many different designs on the market. They are all precisely and elegantly designed. A budget wedding planner in Kolkata can plan your wedding within your budget.
Weddings in Bengal are culturally rich and lavishly celebrated. The Bengali groom attire is simple yet incredibly elegant. So here is a must-have shopping list for Bengali grooms. To make it simple for all the regal Bengali grooms.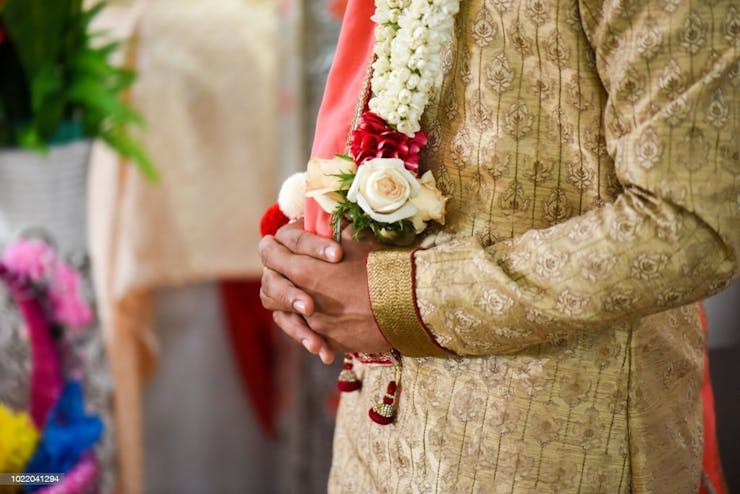 Dhoti
Bengalis refer to it as dhuti. This is the most essential part of a groom shopping list. This is made of either silk or khadi. The color of the dhoti is either white, beige, or cream. A cotton dhoti is always an option, depending on what is most comfortable. The traditional color of the dhoti is white, but with fashion trends changing so quickly, Bengali grooms are experimenting with a variety of colors, depending on the appearance they want to wear for their wedding.
Punjabi
Bengali wedding groom wedding kurta is known as a punjabi. This fabric is typically made of silk or tasar. Usually, there is little delicate embroidery. Bengalis dislike oversized kurtas. A Punjabi can be worn in any color the person chooses. The majority of bengali groom look favor kurtas in the colours cream or maroon. These kurtas appear to be royal. A sherwani can also be worn for a more modern look. Sherwanis are just as fashionable as punjabi kurtas, and the market is flooded with amazing, stylish designer sherwanis that may impact your choice. But, if you want to appear more like a traditional Bong, you should wear punjabi.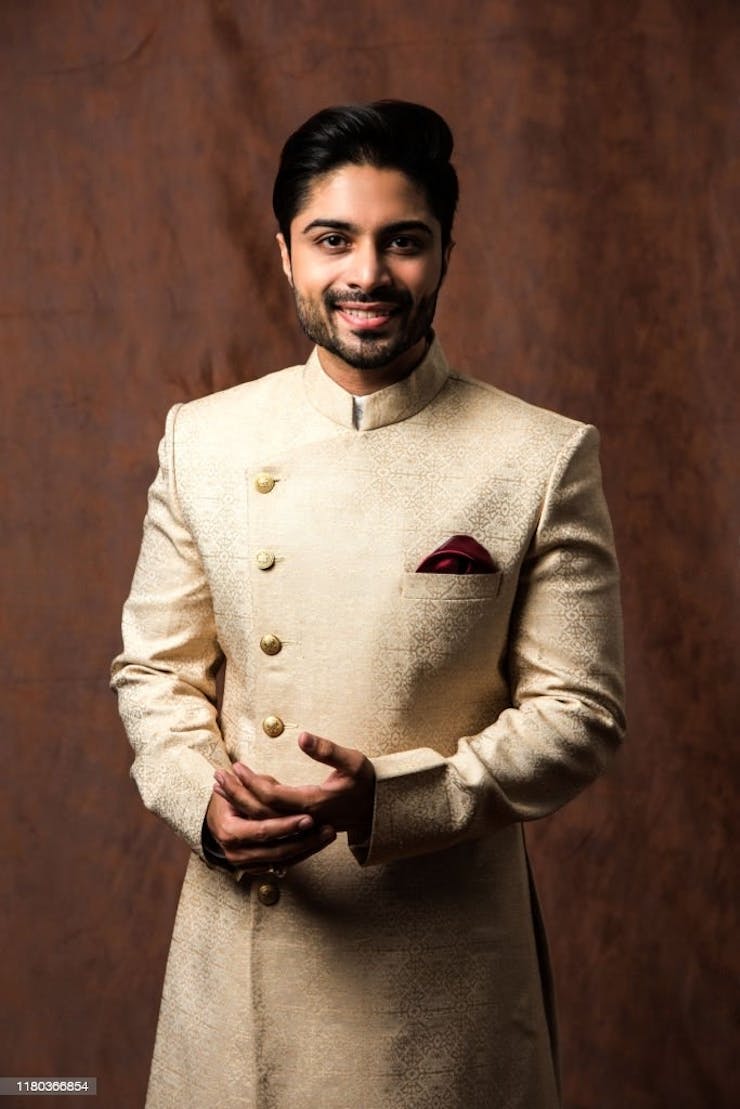 Wedding Footwear
Another important wedding accessory that is essential for the groom's wedding outfit is Bengali groom shoes. It completely transforms and improves the groom's appearance. You should include wedding shoes on your Bengali wedding shopping list whether you plan to wear a classy sherwani or a nice suit.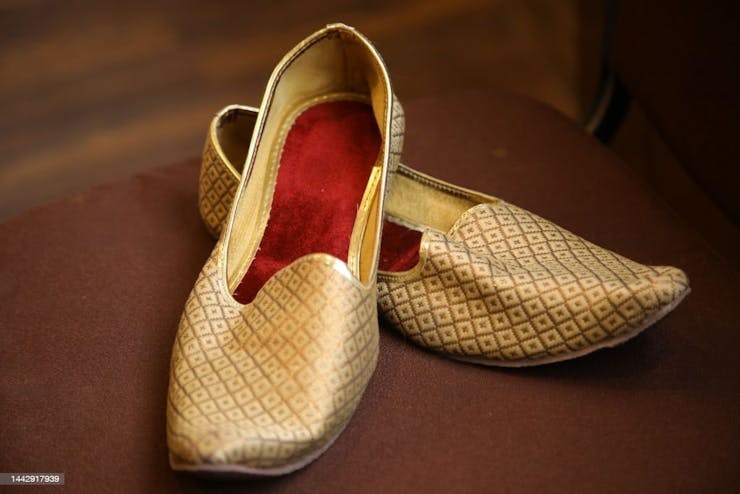 Topor
This traditional headpiece, also known as a cork tree, is made of paper and shoal. This white cone-shaped hat is regarded as an auspicious part of the groom's outfit because of its shape. The bengali groom mukut is available in many designs. Artists in the area carefully crafted these exquisite designs out of shoal. It typically comes in pairs, with a bridal shoal tiara
Jor
This silk garment, known as a "jor" in Bengali, is worn by the groom during a traditional Bengali wedding. The groom is required to wear this drape and a dhoti during all of the wedding festivities at Bengali weddings. Typically, the groom first dressed a dhoti and punjabi before changing into a drape. The bride and groom walk around the holy fire during the wedding ritual while the jor is tied around the bride's dupatta.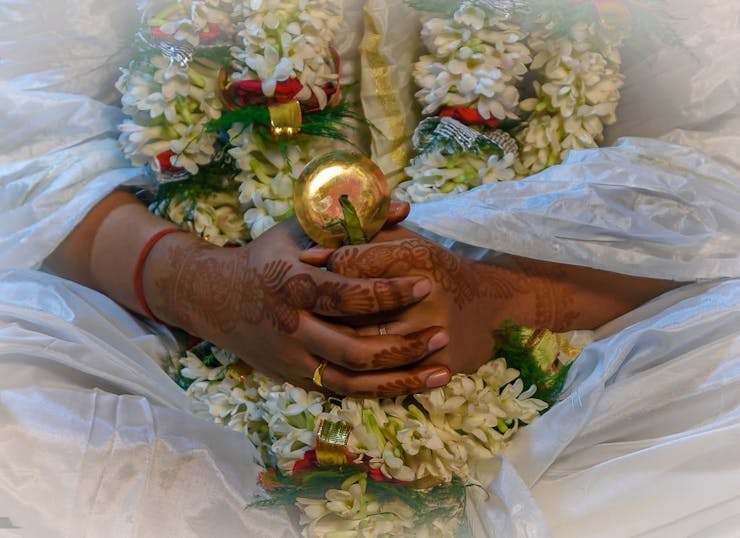 Wallet
A high-quality leather wallet should be added to the groom's wedding day checklist. It is one of the most crucial groom's needs on a wedding day since it will enable you to carry the necessary cash with you and keep it safe during the wedding hours.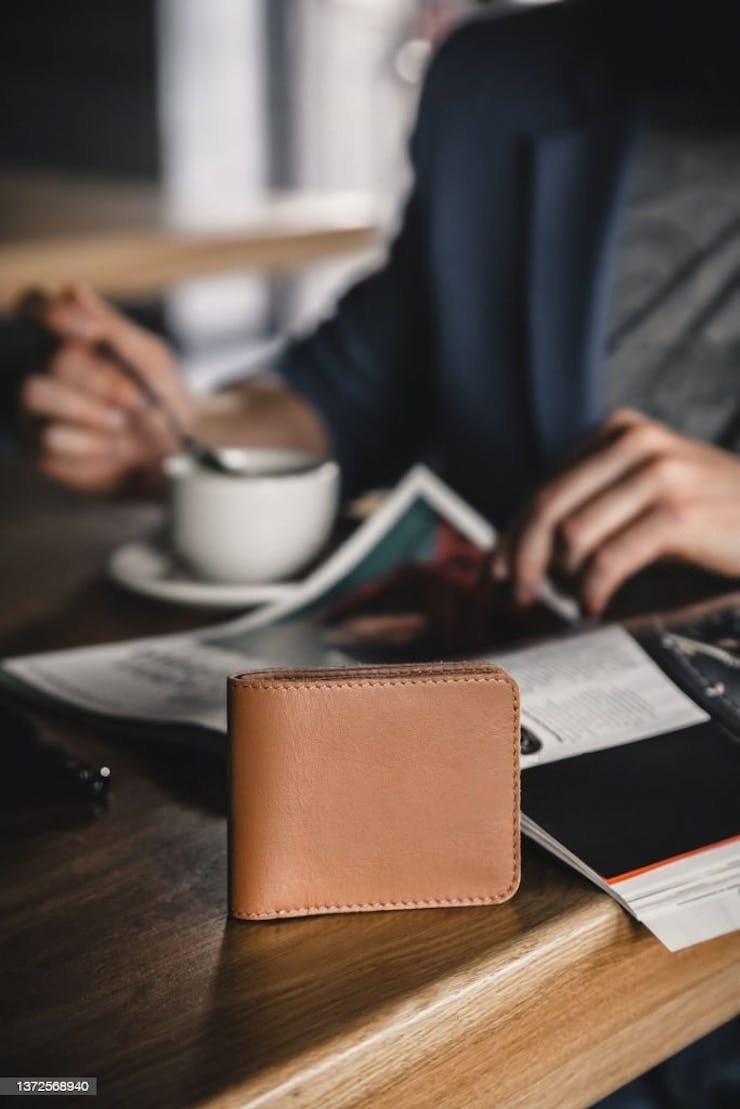 Perfume
To stay fresh and smell good, every groom needs to use a fragrant deodorant or perfume. Both the bride and the guests are drawn in by the perfume's enticing aroma. Don't forget to put it on the bengali marriage shopping list to do for the groom.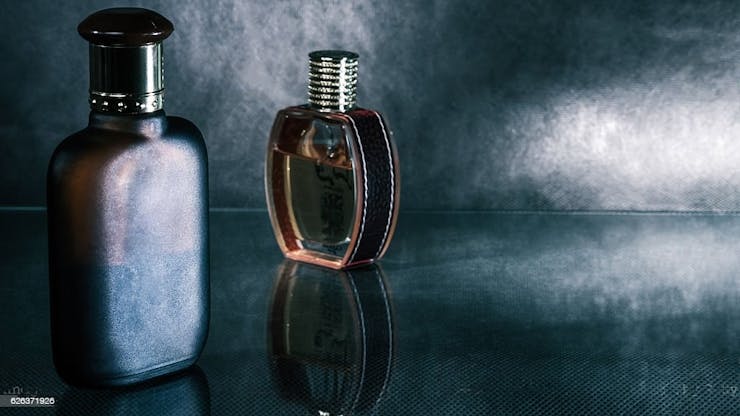 Hair care products
Take proper care of your hair. Consult your hair and skin expert about the best products for your hair type. Get some hair treatments, sprays, and gels to give your hair the right shine and style. Remember to choose the proper hairbrush and blow dryer for styling to capture Bengali groom images.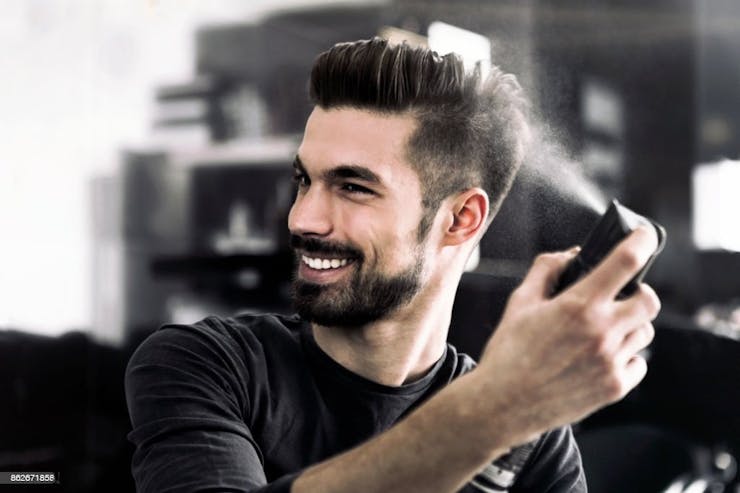 So, these are the four most essential things the Bengali look for wedding. Maybe it sounds simple, but trust me it is quite difficult to carry. So, all the Bengali brides-to-be, watch out!