India is a diverse nation, and this diversity is seen in everything from women to their bridal attire. People frequently asked Bengalis weird questions regarding their wedding clothes. But you must agree that Bengali brides are the most attractive, and their weddings are very elegant. A budget wedding planner in Kolkata can plan your wedding according to your budget that fits you.
Of course, you may be wondering how a Bengali bridal look gets to appear magnificent and simple at the same time without wearing a big lehenga, makeup, or even mehendi. The family of the bride can also rely on the best wedding planner in Kolkata for everything about the wedding.
The answer is simple: rather than embracing the most recent bridal fashion trends, they choose the traditional look, which not only brings out their natural beauty but also defines them as a bride with a special quality. With Bengali wedding planner Kolkata, a bride can also enjoy her wedding without any worry.
Thus, whether you are a bong beauty or someone looking for a few secrets from the bridal beauty of a Bengali bride, then here are some must requirements that explain her look: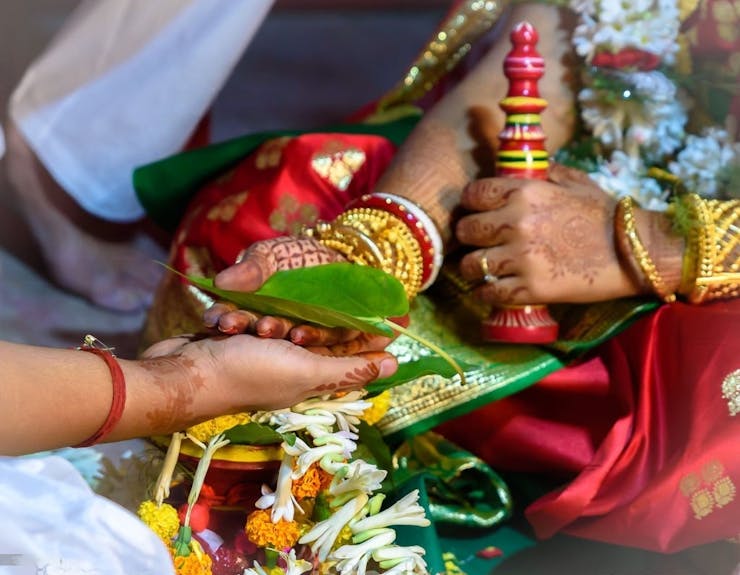 1. The Crowning Glory - Topor
If you don't know what this word means, it refers to the white tiara that completes the Bengali bride's outfit. According to tradition, this good luck crown represents happiness and joy in her new chapter of life.
The topor, also known as the Bengali bride 'mukut,' is made of white cork (or shola as it is known in Bengali), which adds a touch of elegance and delicacy to the whole bridal look. A Bengali bride is expected to only attend her wedding while wearing this topor, and maybe a veil as well.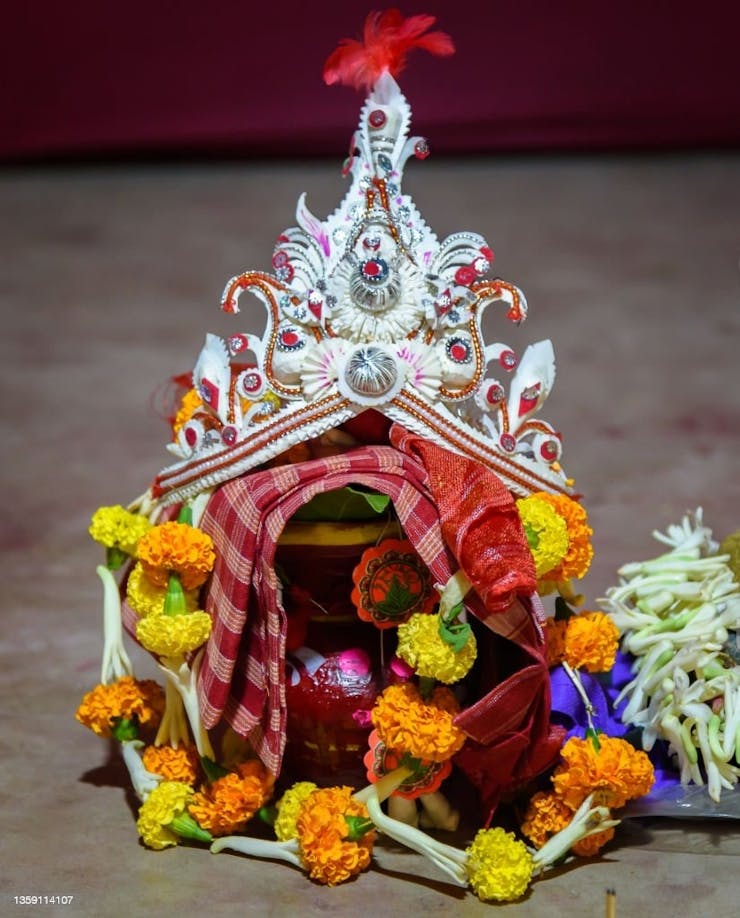 2. Intricate Alta
An intriguing fact: putting mehndi or henna on hands and feet was never officially recognized by the Hindu religion. The Mughals, who ruled practically every aspect of Indian society at the time, introduced and popularised the practice of applying mehndi. This is another thing that makes bridal look Bengali stand apart in their beauty as a bride – they almost always opt for alta rather than mehendi.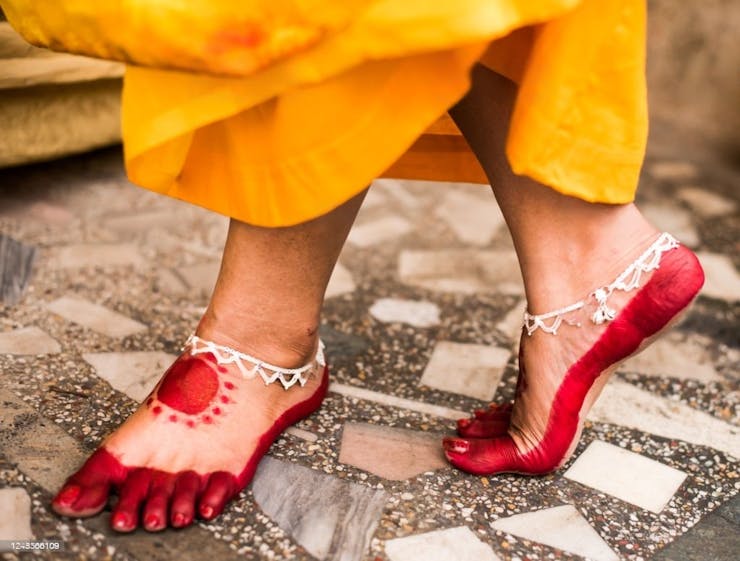 3. The beauty of Chandan
It is not surprising that vermillion (Kumkum or sindoor) and Chandan play a significant role in beautifying the face of the stunning Bengali bride because a Bengali bride is all about simplicity and the traditional approach.
With the exception of a little light makeup, the bride's forehead is where most of the designs are made, just above her brows, mainly highlighting the bengali bridal bindi design she has between her eyes. There are countless Chandan and Kumkum designs on the market, as well as countless designers who focus solely on this form of art.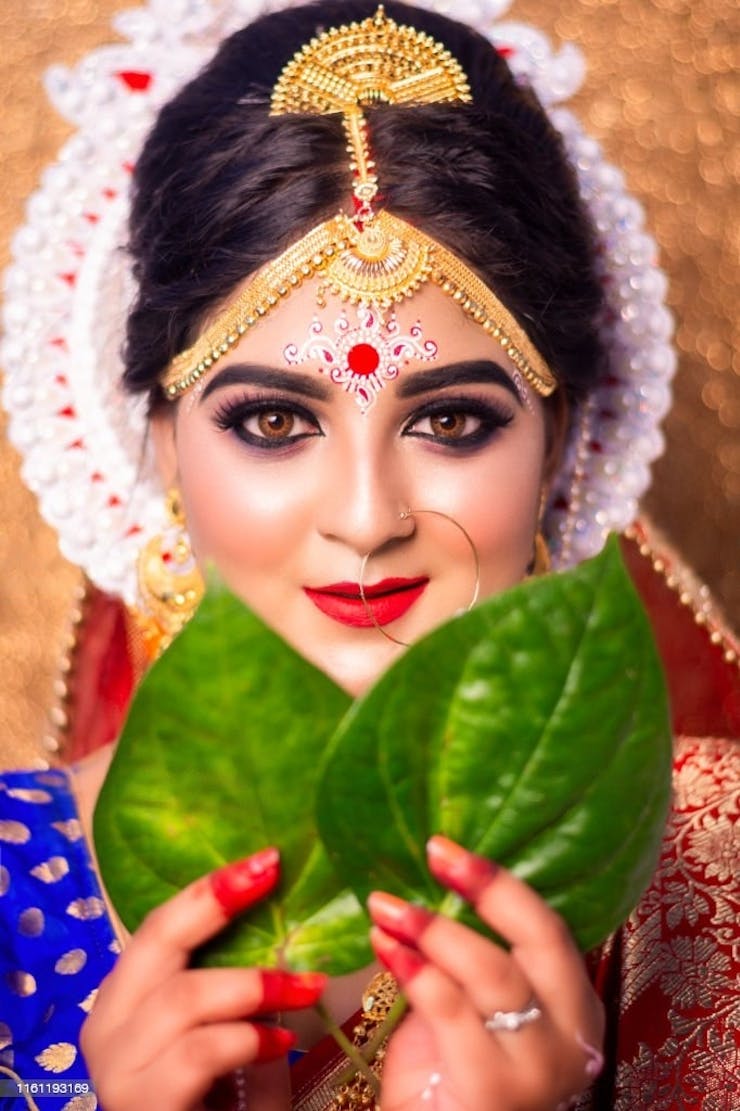 4. Traditional jewellery that will last a lifetime!
Hence, another key element for a Bengali bride is her choice of bridal makeup look Bengali jewellery. The jewelry you choose to wear to your wedding-related events as the bride-to-be will greatly influence the theme and mood of your wedding.
Bengali pieces of jewellery are extremely popular on the market when it comes to weddings, whether the bride is Bengali or not, and for good reason! Its classic yet basic patterns would make any expert weak at the knees! Many hand and toe rings are available, and they are also available in a range of sizes and shapes.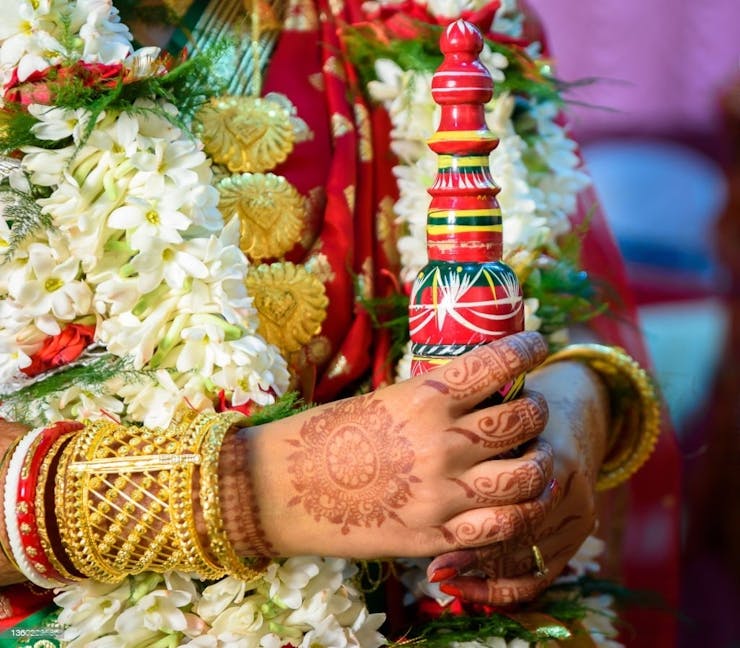 5. Pola and Shankha: A Must Bengali Wedding Bangles
For those of us who aren't Bengalis and don't know much about Bengali wedding traditions, the Pola and Shankha are auspicious wedding bangles that must be worn during the rituals.
The traditional bengali bride typically wears them on her left hand; they are red and white in colour. Another set of bangles, known as Loha because they are made of iron, is also worn. Together, these three play a significant role in both cultural rituals and bridal jewellery for Bengalis!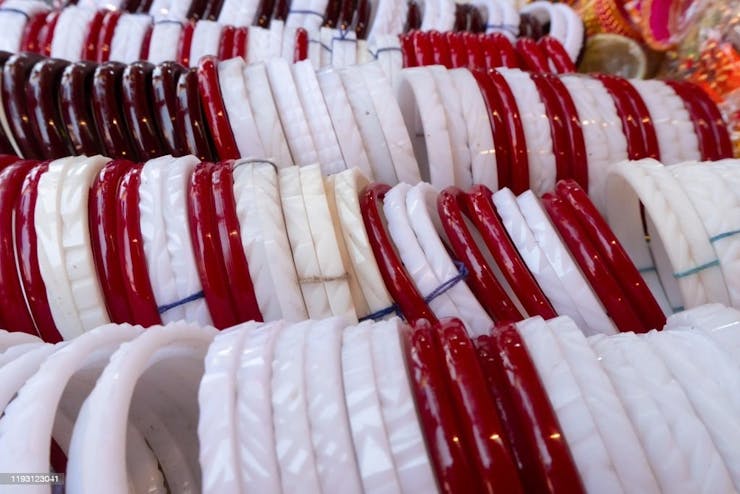 6. Get A Gorgeous Bengali Saree
To complete your bridal look, every Bengali bride worth her money must invest in a classic Bengali bridal saree. A heavy-work benarasi saree is preferable for a Bengali bridal look saree over the traditional lehenga since, well, everyone can wear a lehenga, including your guests. Hence, choose a saree with your eyes closed if you want to stand out!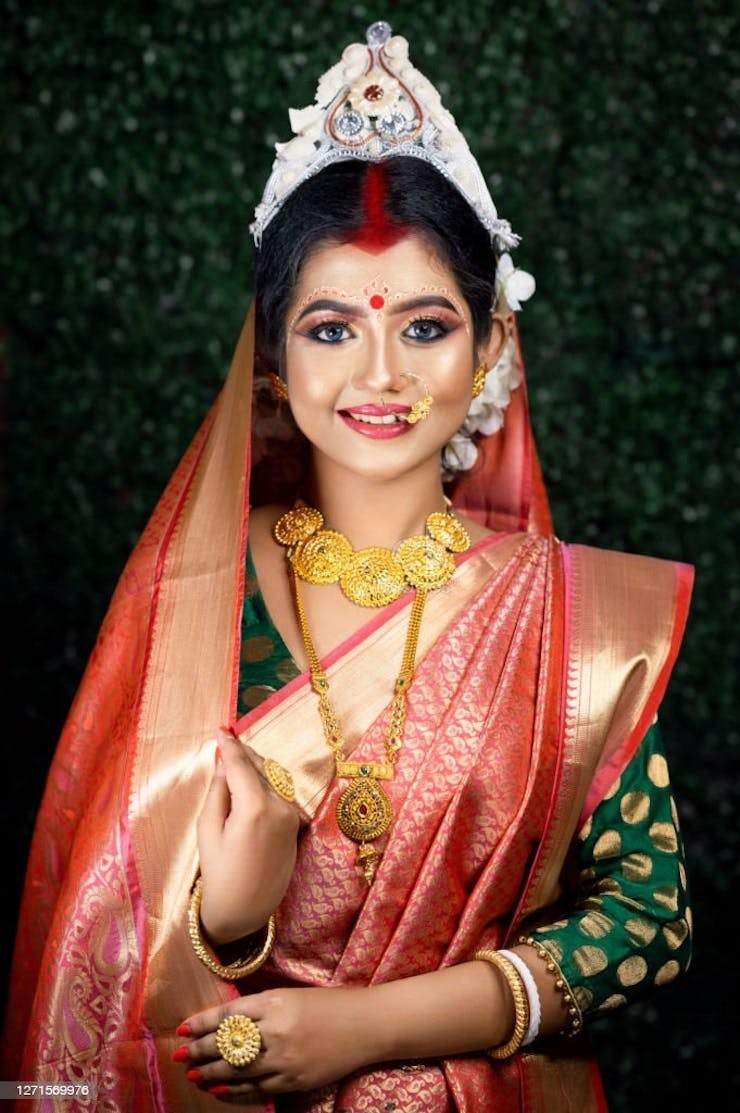 7. Gachkouto Can Complete Bengali wedding look
The "Gachkouto" is a red pot that holds sindoor and silver coins and is regarded as Goddess Lakshmi's ornament. The Gachkouto must be carried by the bride the entire time she is getting married and until she reaches her husband's home. It is among the most crucial components of the traditional Bengali bride look.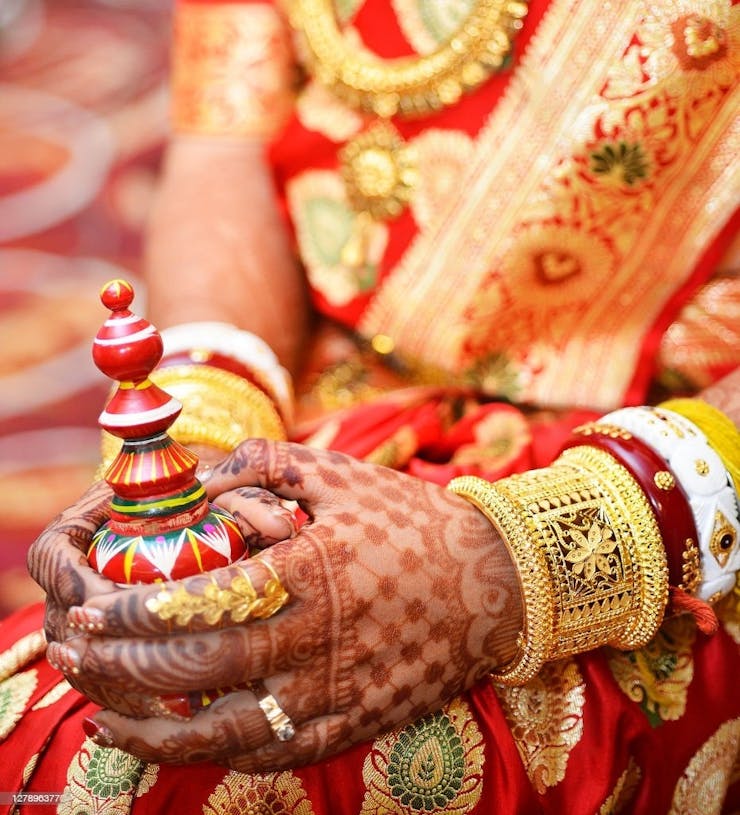 8. An Expensive Bag for Bengali Wedding Bridal Look
Go the uncommon way and invest in a premium purse to complete your Bengali wedding bridal look. This is a better choice than purchasing a straightforward potli to go with all of your wedding attire. The person you've had your eye on all along doesn't need to wait. Get one right away!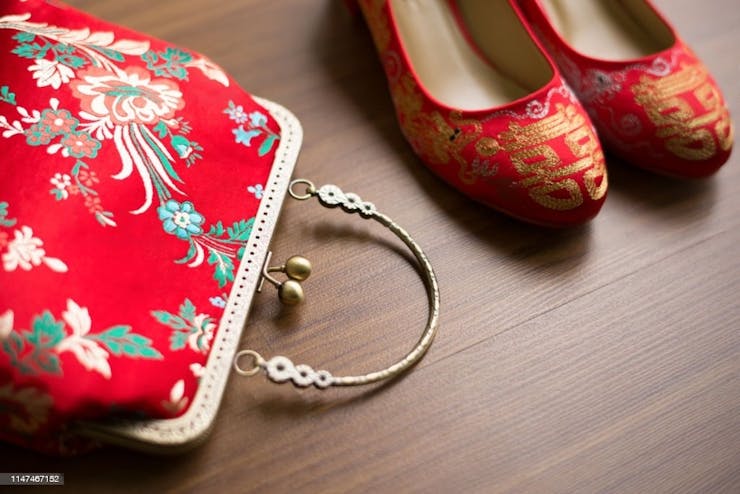 9. Get Away from the Heels for Your Traditional Bengali Bride Look
The days of brides for their Bengali wedding look wearing traditional stiletto heels to complement their attire are long gone. Break out of the cliched fashion trends. Spend money on a stylish pair of juttis, or even flats. This footwear can work well with both Indian and Western attire. So go ahead and do something unexpected!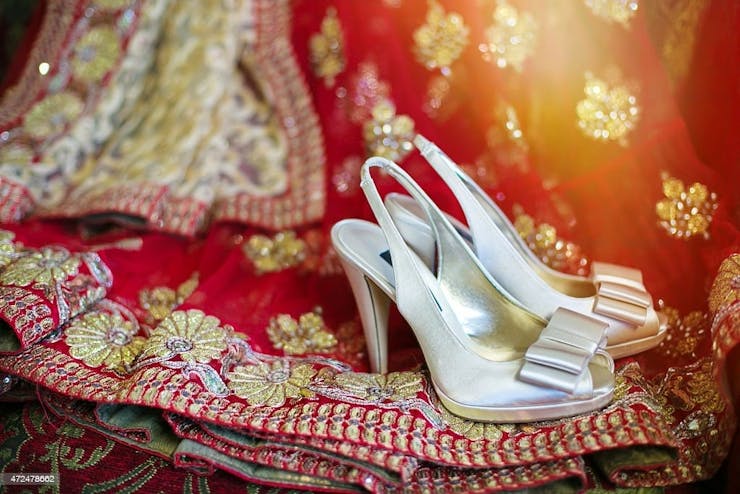 Bengali weddings as a whole are evidence of the distinction that each Indian state has to offer. While many individuals have dropped many of the traditional rituals and ceremonies related with weddings, Bengalis have mostly avoided this trend.
A Bengali bride's beauty and simplicity reflect the rituals of the Bengali wedding. Aside from the techniques given above to enhance your bengali wedding makeup looks, it is recommended that you spend some time looking through archive images of Bengali weddings, which will only add to your experience as a Bengali bride.